Xishuangbanna
Yunnan tour in 2013
Recommended accommodation
Home Inn · NEO (sujiatang subway station, Xuefu Road, Kunming) ¥ 119, book now >
Launch more hotels
Published on January 26, 2014 12:47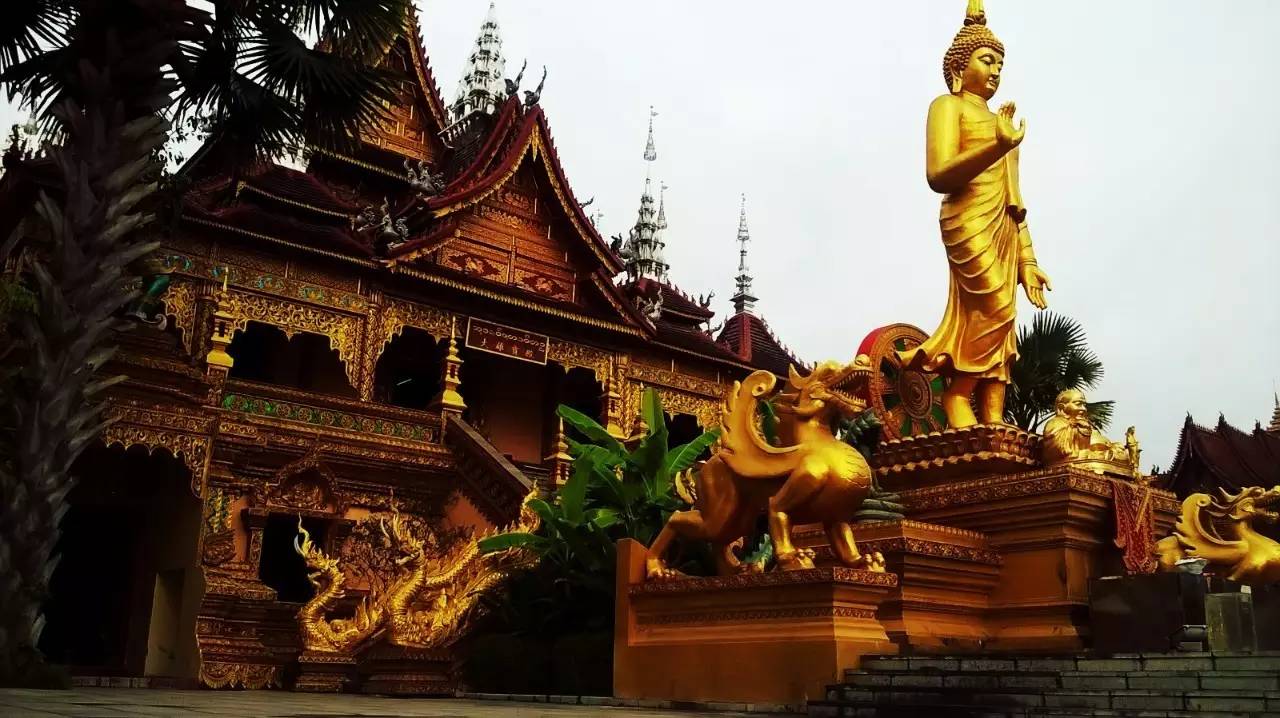 Maybe it's too long. Want to play, the beginning of a hair out of control can not stop! From May to December, it took eight months to go through 18 cities in nine provinces. Not into the open field of vision, increased knowledge, but also a lot of solid friends. The most beautiful place I've ever been to must be Jiuzhaigou. The most beautiful cloud I saw was flying from Lijiang to Banna. The most characteristic hotel is the inn in Wuzhen. Small bridge, flowing water. Extra comfortable. The most spectacular sight I have ever seen is the desert in Inner Mongolia. The most comfortable trip is Dalian. The most comfortable city must be the cleanest place in Lijiang, it must be Shenzhen!
This trip is only a week from the beginning to the end!
At the beginning, there was no purpose. I didn't know where to go. I just knew that I had to go out and play once
So I asked my friends if they would like to travel together.
My friend readily said yes, so he began to discuss where to go.
At the beginning, they were selected in Hunan, Wuzhen and Xiamen, without considering Yunnan at all.
In the end, I came to Yunnan, the place of love affairs!
Before we set out, we didn't see any strategies, we just bought round-trip tickets.
And then it started!
Itinerary: day one: Beijing Kunming Lijiang
The next day: Lijiang
Day 3: Lijiang, snow mountain
Day 3: Lijiang
Day 4: Lijiang - Banna
Day 5: Banna
Day 6: Banna
Day 7: Banna
Day 8: Banna - Beijing
On the whole, the journey is quite comfortable, not very tired. Actually, I plan to go to Lugu Lake,
But time is not enough, so save it for next time!
hotel:
I stayed on the train on the first day.
Lijiang: at the South Gate of the ancient city, it's about 15 minutes' walk to Sifang street.
It's a little far, but it's not bad. It's quiet. The innkeeper is nice.
We play games together in the evening. Have barbecue. Great! The inn is antique! I really like it!
Banna: I found a hotel on the first night. I don't remember its name.
Later changed like home, Banna only like home!
In this kind of place or fast more at ease!
About shopping:
1. The Jiahua flower cake in Lijiang is really special. I bought a lot of them at that time,
And yak meat.
In fact, back on Taobao can buy!
The price is about the same! And buy more can package mail!
Buy in the local express back! It's a bit of a loss!
The express cost 100 yuan!
2. There are some handicrafts that I like very much!
So I bought a lot!
3. The fruit cake tastes good. I bought a lot of it!
About tickets:
The scenic spots in Yunnan are still very expensive!
There are all kinds of preferential documents of pro, go out must take!
My guide card saved a lot of money! Little happy next!
If you don't go to the snow mountain, you don't need to pay the maintenance fee of the ancient city.
About charter:
The bus to snow mountain is 150 a day. A few people carpool will be very cost-effective!
General hotels and inns can be reserved.
Around the hotel, there will be 5 yuan to Lashihai,
Don't sit there. It costs a lot of money to get there.
The people there will force you to ride!
Equipment:
Sony nex-7, 18-200 mm head
Mobile phone: Apple 4S
The weather is not beautiful. It begins to rain in the beautiful spring city of Kunming! Shoes and pants are wet!
Two girls walking in the rain, perhaps also a kind of romance! ha-ha!
This is the only scenic spot in Kunming - Yunnan Ethnic Village!
The train at night goes to Lijiang!
Yunnan ethnic village is really big. After 2 hours in it, I only visited half of it. It's quite distinctive.
The longest stay in this place! ha-ha! Hope the wish will come true!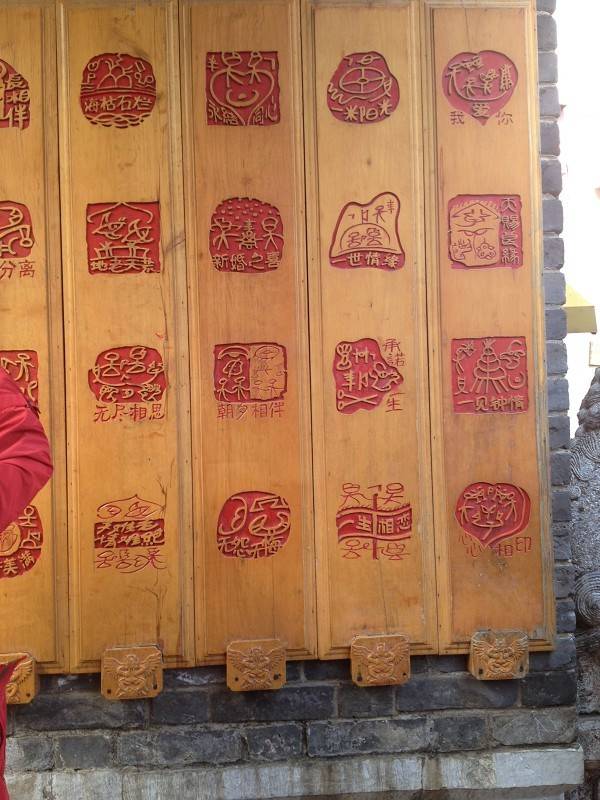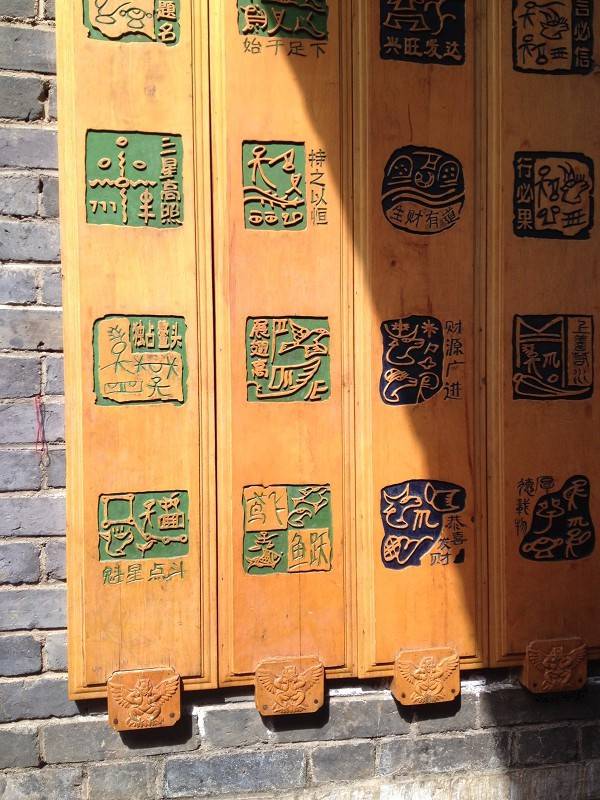 Dongba writing
Lijiang - this place full of love!
There is love everywhere!
When you get to Lijiang, why don't you go back to the bar!?
Ha ha, along the way, I met some donkey friends,
Is it a pity not to have an affair!?
The price of the bar is a little expensive, and the taste is really not very good!
But the singing is very handsome and beautiful! ha-ha!
We are very lucky to see the most beautiful scenery of the snow mountain. I suggest you go in the morning, so that you can see the scenery in the afternoon!
If you start climbing in the afternoon, you will miss the beautiful scenery!
About food:
Kunming and Banna, there are many strange, delicious fruit.
Especially in Kunming, I didn't buy a lot of them. I thought I would have them in Banna
As a result, the climate is not the same, many things really do not!
For example, thousand fingered Buddha, corner
So much, so much! On the way back, I saw a thousand Buddha hands at the airport,
It's too expensive! I didn't buy it!
Is this a pity?
That coconut milk is really good to drink, but I really don't like coconut meat! ha-ha!
This bread is delicious, warm milk is delicious, flesh is big, mango is sweet!! Recommended!
Authentic cross bridge rice noodles, the middle should be eggs, did not have time to take photos, was thrown into the pot by the waiter.
I found a restaurant in the ancient city. It's really delicious!
Then I ordered another one in a big restaurant. It's really bad!
Naxi roast fish! In fact, it's no different from grilled fish, but it's delicious!
These two kinds of rice noodles are much better than the authentic ones! Ha ha ha!
These are local special snacks. You can have a taste of them!
It's like a big orange, but local people call it HuangGuo.
It's a little sour and bitter, but it goes to the fire!
There are many other fruit pictures, I will post them later!
This is a roadside stall in Banna!
I ate a baked potato in Banna. It's really the best baked potato I've ever eaten!
It's a small cart on the bar street. It's really amazing!!
One person ate two shares! ha-ha
If you are lucky, this skylight can see the stars!
Antique Inn, I like it very much!
Banna, a very beautiful city!
It's a sea of flowers!
All kinds of flowers, all kinds of trees. All kinds of fruit!
This flower has the smell of garlic! Ha ha ha
Dai Auntie!
Dai Water Splashing Festival, originally wanted to play together!
Later found that the water is quite dirty!
Ha ha, so I didn't attend!
And there are not many people playing!
So I've been an audience!
For the first time, I wrote travel notes in a mess! Hope to help you!