Xishuangbanna
Europe Is Optimistic About the Return of Travel
In America, today, Memorial Day, is the unofficial start to summer.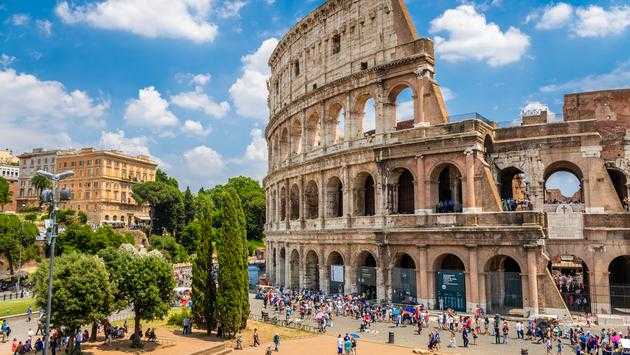 In Europe, tourism officials are jumping for joy.
With the summer travel season upon us, and with COVID-19 cases plummeting across the continent, European countries are eagerly awaiting the return of tourism after more than a year of the pandemic.
"We don't speak of 2020. We speak of from today onward," Guglielmo Miani was quoted as saying by USA Today .
Miani is the president of Milan's Montenapoleone luxury shopping district, where European and American tourists have started trickling back, wooed in part by in-person meetups with design teams and free breakfasts at iconic cafes. The hope is that Asian tourists will follow next year.
According to USA Today, Europe saw the largest decline in new COVID-19 infections and deaths this week compared with any other region, while also reporting about 44 percent of adults had received at least one dose of vaccine.
No European country is currently among the top 10 for most new cases per 100,000 people, and only Georgia, Lithuania and Sweden are in the top 20 as European sites slowly begin to re-open .
Dr. Michael Ryan, the World Health Organization's chief of emergencies, warned that with the global situation elsewhere still "fragile and volatile," Europe is by no means out of the woods.
"Relaxing measures prematurely has contributed to the surge we have seen throughout 2020 and during the first quarter of 2021," he warned. "We must stay the course while striving to increase vaccination coverage."
For instance, the British government said last week that the new variant of the virus from India accounts for 50 percent to 75 percent of all new infections and could delay its plans to lift remaining social restrictions on June 21.
"If we've learned anything about this virus, it's that once it starts to spread beyond a few cases, it becomes very difficult to contain," said Lawrence Young, a virologist at the University of Warwick. "Only extremely stringent local lockdowns soon after a few cases are detected will prevent the virus from spreading."
Ravindra Gupta, professor of clinical microbiology at the University of Cambridge, said it's important that people get their vaccines, particularly the two-dose method being used by Pfizer and Moderna.
"In populations where there's partial immunity, either from previous infection or low levels of antibody (from a single shot), then the virus will have that nice sort of sweet spot of an advantage of immune evasion, plus greater transmission," he said.