Xishuangbanna
World Travel Holdings Delivers Care Packages To Celebrity Apex Crew
World Travel Holdings, the nation's largest cruise agency and leisure travel company delivered care packages for the crew of the Celebrity Apex before its launch to Greece.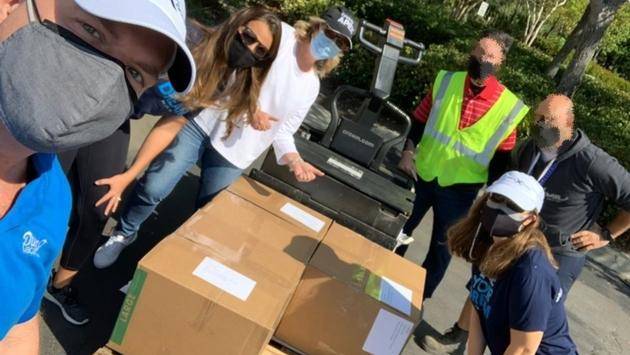 The care packages are part of the companywide "Cheer at the Pier" initiative, which aims to thank crewmembers onboard cruise ships for their work.
"As we await the return to cruise, we thought what better way to celebrate the cruise line partnerships than by sharing a bit of cheer with others by doing something special for those that help make our cruising experiences so wonderful – the crew!" said Loren Kennedy, senior vice president of human resources and customer care.
The care packages were delivered by some of the industry's leaders, such as Celebrity Cruises' strategic market manager Barbara Julian and CruiseOne, Dream Vacations and Cruises, Inc.'s senior vice president and general manager Drew Daly.
The Celebrity Apex will be the first Celebrity ship to begin cruising this summer in Europe. It is set to sail its first cruise from Greece on June 19, visiting Santorini, Mykonos and Rhodes in Greece, Limassol in Cyprus, as well as Haifa and Jerusalem in Israel. The Celebrity Apex is the newest ship in Celebrity's new Edge Series.