Xishuangbanna
Travel Advisors Weigh in on the Holiday Travel Season
As the holiday season edges ever closer, travel advisors say clients are generally booking vacations closer to the home front for the upcoming holiday season.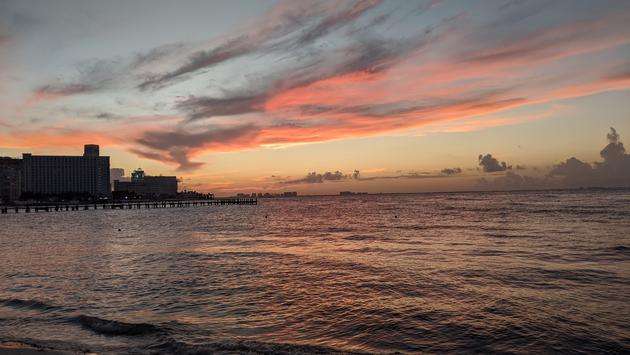 "Those who previously would not be in the Caribbean during the holidays because of the lack of proper 'bragging rights' are now reconsidering given the shorter flight times," said Richard Turen of Churchill & Turen. "Costa Rica is proving to be a popular alternative."
Katie Kapel of Mode Travel Agency said Mexico is by far the top pick for her holiday clients, adding that the most popular destinations are Cancun and Los Cabos, "as they are very up front about cleaning protocols and less restrictive as far as no mandatory quarantines or negative COVID tests required ."
The agency is also confirming many bookings to the Dominican Republic and Jamaica, as well as Hawaii. "Everyone has been adding in Cancel for Any Reason insurance, with the unknowns," Kapel said.
Other travel advisors noted that their customers are more comfortable booking domestic holidays. "Arizona has been popular with some of my clients – especially resorts that give them a bit more personal space," said Claire Schoeder of Elevations Travel, an affiliate of Signature Travel Network .
For Sandy Pappas of Sandy Pappas Travel, a Travel Experts affiliate, holiday vacations to "ranches or resorts like Montage Palmetto Bluff with home rentals with access to resort amenities and private activities" are proving popular with her clients as holiday vacation options.
Turen noted that many clients are waiting for long, minimum-night villa stay requirements to be relaxed in the Caribbean and Hawaii. "A one-week minimum would attract many who seek to get away," he said.
All things considered, there are have been some surprises in terms of holiday vacations.
"I have some optimistic cruisers that have booked for New Year's," Schoeder said. "They love cruising and had taken two cruises already this year prior to COVID. And they have had two canceled. They are ready to be back on a ship."
She added, "Surprisingly to me, none of my regular winter clients have asked about ski trips this holiday season. They are simply waiting to see what happens."
For some travelers, Europe is still top of mind. "Despite it all, there are still a number of guests for whom Italy continues to beckon," Turen said. "As soon as there is the slightest excuse to walk the still-empty streets of Florence at dusk this holiday season, we have clients who will make the trip."
He said his upscale agency is also booking holiday travel to such destinations as Christmas Fiji, Tahiti, Japan and New Zealand.
Turen said the agency has retained approximately 40 percent of holiday bookings that were on the books before the pandemic struck.
"I have held on to all of my holiday travel bookings so far," Schoeder said. "My clients are waiting to see what is happening. Some hotels clients booked are nonrefundable so we have adopted a wait and see approach to travel."
In the same vein, Tom Brossard of Sunsational Beach Vacations said holiday bookings made prior to the pandemic are still currently on the books. "Given that [clients] all have travel insurance, there is still time to assess how things develop moving into the fall before any decision has to be made," he said.