Xishuangbanna
Travel Advisors Share What It's Like Obtaining COVID-19 Relief Funds
Travel advisors had mixed tales to tell regarding their efforts to obtain CARES Act relief funds, with some saying parts of the experience were relatively seamless while other parts were more difficult.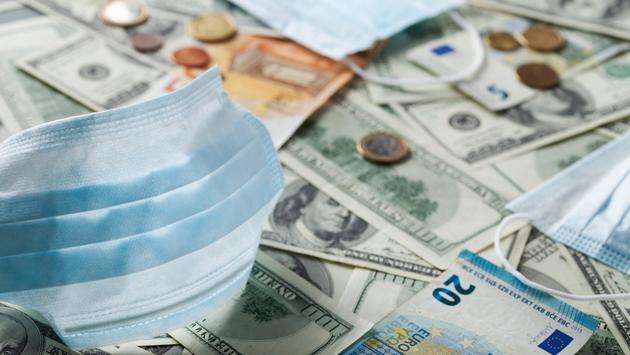 "My agency has been able to capture just about everything offered," said Sarah Kline, president of Time for Travel in Davidsonville Md., adding that the agency received the first round of Payment Protection Program [PPP] loans, Economic Injury Disaster Loans [EIDL] and lastly, a Small Business Association [SBA] loan.
"We have also received grants from the state of Maryland and from our county government. We applied for grants and were approved by a publication we advertise in giving us 50 percent off our monthly payments," Kline said. "In the beginning, it was very hard to find a bank that offered PPP, but once you were in the system it went smoothly."
She added, "We went to several banks before finding one that was able to process our request. I think in the beginning the banks were just as confused as we were on how the process was supposed to work. We've been keeping excellent records and trying to follow all the rules, which do seem to change often. I really hope we see another round of PPP offered."
Similarly, Tom Brussow, president and CEO of Pewaukee.-based Sunsational Beach Vacations, applied for Pandemic Unemployment Assistance (PUA) – and verified that all the proper documents had been received on more than one occasion – and he has yet to obtain any unemployment benefits from the state of Wisconsin.
"They are painfully backlogged on this and they are not willing to give updates on when individual applications will be approved and benefits paid," he said. "Given that over four months have passed, this is extremely frustrating and creates a tremendous amount of unnecessary financial uncertainty and anxiety."
Agents from other states, such as Georgia, have had an easier time obtaining unemployment benefits. "My assistant and I used the Cares Act unemployment insurance benefits," said Becky Lukovic, owner of Bella Travel Services in Alpharetta, an affiliate of Travel Experts . "As an LLC acting as an S Corporation, I've paid into the unemployment system via our payroll provider."
She added, "Because of this, and because Georgia's unemployment system was relatively streamlined, the benefits were easy to obtain."
Meanwhile, Brussow is assessing what his next step might be. "I am currently weighing if it makes sense to pursue an SBA loan , given where things stand with the delayed PUA assistance and return to travel for our clients," he said.