Xishuangbanna
Travel Advisors See Uptick in Summer 2021 Bookings
Suffice it to say business is picking up considerably, as evidenced by the volume and scope of summer 2021 bookings .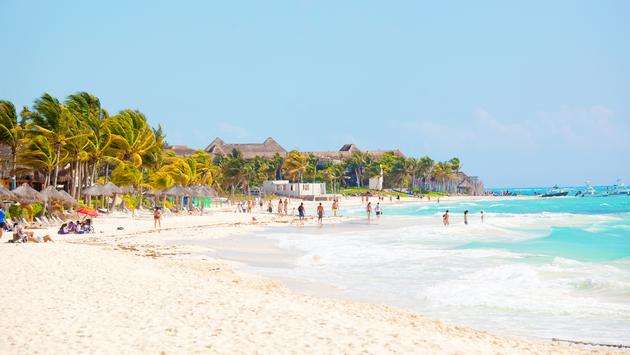 "We have been slammed with summer bookings. As soon as we send out quotes we are getting confirmation from clients to book," said Kim Cook of Love to Travel, adding that most of the agency's summer bookings are for destinations in Mexico and the Caribbean.
"The lead time is very short, as people are ready to travel," Cook added, noting that she is currently booking travel for summer vacations in July and August.
Business is also on the upswing for James Berglie of Be All Inclusive.
"We've seen an absolutely huge up-tick in bookings," he said. "We are just off of our busiest month ever for new sales in March, and April is already looking to be similar to March. People are ready to travel!"
Clients are booking vacations "anywhere tropical" that provides good airlift and ease of access, Berglie said.
"Locations with more hoops to jump through – like negative test requirements, specific insurance purchase requirements, or overreaching mask policies are easily dropped from consideration in favor of places with less stringent policies," he added.
Overall, James Ferguson of Travel Edge is optimistic about summer bookings, in large part due to his clients' willingness to pivot to future cruises or different destinations.
"A family of five's July mega booking in Norwegian Cruise Line's Haven Suites was salvaged with a customized land package of Alaska," he said.
"In one case, with Virgin Voyages, a client has pivoted four times and is now booked on the Richard Branson Birthday Bash cruise for July 2022, delayed from 2020."
Ferguson's summer bookings also include a Belmond Royal Scotsman luxury train journey, as part of customized ancestral programs in the U.K.
However, it's not all rosy on the summer booking front. News of Canada's third COVID-19 wave has resulted in a client canceling a Rocky Mountaineer package in June. While that client has rebooked a Viking Ocean cruise to Bermuda, three other Rocky Mountaineer booking for August and September are now in jeopardy, Ferguson said.
For her part, Claire Schoeder of Elevations Travel, a Signature Travel Network affiliate, is "cautiously optimistic" about summer bookings.
"Popular domestic destinations are booking up quickly, so innovation is required to find something different for clients," she said. "Vaccinations seem to be giving people confidence to travel."
Schoeder's clients are primarily booking domestic trips this summer. "I am doing more driving trips with clients staying within a reasonable distance from their homes," Schoeder said.
"I also have trips to Mexico booked, but not as many as expected. Families seem to be a bit anxious about the negative COVID test required to reenter the states. They do not want to have to extend their stays in case of a positive test."
In large part, her clients who are booking summer vacations have been vaccinated .
"A couple of families booked late last year, hoping that they would be able to travel in June to Hawaii," she said. "But for the most part, clients are booking when they feel confident in traveling and will experience no quarantine upon arrival."
Cook pointed out that clients are making note of how many people in their group have been vaccinated. "It is definitely fueling the surge we are seeing for spring and summer," she said.
In the final analysis, an increase in bookings may be attributed to travelers simply eager to move beyond the confines of their homes. "I'm not sure if it's the vaccine or just the need to get out of the house that is driving bookings – but no doubt, people are ready to travel again," Berglie said.