Xishuangbanna
Travel Advisors Can Get Back in the Game With a 5-Day Social Media Challenge
Travel advisors are turning to creative ways to contact and interact with clients during the pandemic as more traditional, in-person events are put on hold, and the internet is one of their greatest tools for outreach with social media being the crown jewel of digital communication.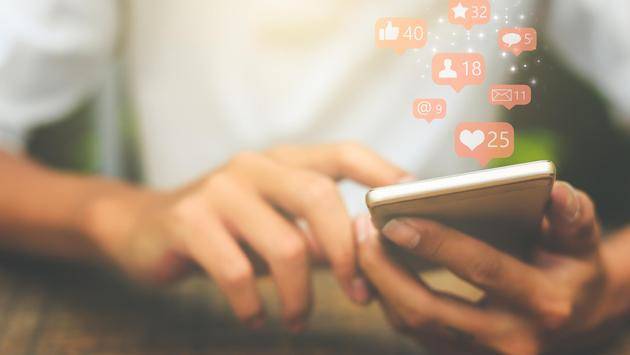 "Social media is so important because it is the future. The future is digital and there is no better time than now to learn technology," said Melissa Mackey, CEO of Travel Chicks. "Marketing experts predict consumer buying decisions in the future will be made primarily from something they saw online or a video they watched. Everybody is online right now, it's the perfect time to be showing up in these people's newsfeed so that when a client is ready to buy travel, the agent becomes top of mind."
Travel advisors are encouraged to take the Travel Chicks' five-day Social Media Challenge to see the benefits they can get out of growing their personal networks.
One of the key reasons to do the challenge is to hit the reset button on social media engagement.
"The challenge gives advisors a step by step, easy to understand approach on what's next with social media," said Mackey. "They will have a clear understanding of who they are serving and how they will market to them along with their why they got into the industry in the first place."
The Social Media Challenge also makes it easy for advisors to take the next steps.
"They will be given a blueprint to follow to hold them accountable and keep them on track," she said. "[Advisors] will learn how to transform their fans into followers and their content into cashflow. They will understand the important role social media plays in the future and how they can't avoid it."
Not well-versed in social media? The challenge starts with the basics. Travel advisors will learn:
—How to use social media, including different apps that will save tons of time and money
—What to post, how to word things, how to use hashtags, best software for scheduling social media, etc.
—Strategy behind how to build authority and an online presence
—Why they got into the biz in the first place and why their story is important to share on social media. People don't buy the products you're selling, they buy you...so let's get agents jazzed again about why they got into the industry in the first place
—How to prospect your ideal clients
—Who your ideal client is and how to nail your niche
For those who are up for the challenge, it isn't going to take a lot of time out of the day.
Mackey says that activities should take between one and one-and-a-half hours per day, with actionable tasks to implement right on the challenge day.
An added bonus: Everyone who completes challenge tasks for the day, engages inside the FB group and goes live, will be entered for the chance to win some incredible prizes.
Maybe one of the best parts is that this challenge is free.
Travel advisors do have the opportunity to upgrade to VIP in order to access all recordings, special bonuses, training specific to their business and hot-seat coaching every day after the challenge training concludes.
Mackey recommends taking the Social Media Challenge to help during these challenging times but also as a way to move forward.
"I believe that social media is what's going to keep agents in the game of creating the resurgence in the industry," she said. "Social media is a free advertising platform that can market their business, build their brand and grow their authority—for free."
The outreach potential is enormous , and Mackey encourages travel advisors to learn how to harness it for success.
"Consistency is key, especially with social media. Social media can reach thousands in very little time and, if their brand or business is always showing up, naturally people will just recommend them...If nobody can 'see' you, they think you're not open."
The five-day Social Media Challenge begins on October 13, 2020. Sign up here .