Xishuangbanna
Travel Advisor Partners With Financial Planning Firm
In what has been unquestionably the most challenging year ever for travel advisors, Susie Chau of Carpe Diem Traveler is taking a novel approach to boosting her business – she's partnering with a like-minded company in an entirely different industry.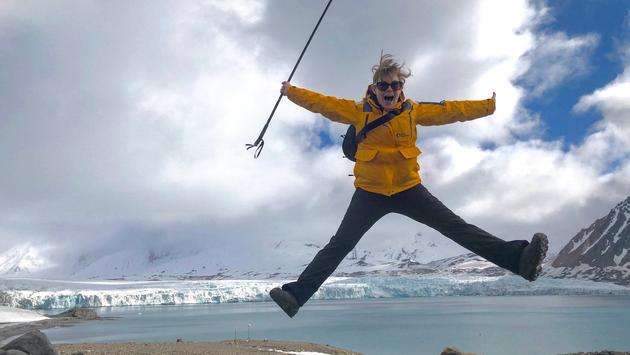 Beginning in 2021, Chau will serve as a consultant for Experience Your Wealth (EYW), a financial planning firm that targets a younger demographic, most notably couples and families who travel with their children.
Through the partnership, EYW clients will receive annual consulting services from Carpe Diem on a complimentary basis, with EYW paying the agency for those services.
"Their clients are open-minded and looking to have enriching experiences throughout life rather than just waiting until retirement," Chau said. "I primarily serve clients in this demographic, so I understand their unique needs."
Chau connected with EYW founder Jake Northrup through a LinkedIn post about the value of sabbaticals. "Having taken one yearlong sabbatical with my husband where we traveled to all seven continents plus four other month-long sabbaticals, sabbaticals are a passion area of mine," she said.
In fact, one of Carpe Diem's specialties is helping clients prepare for sabbaticals through an online course and consulting services. "Taking a sabbatical is a long-term goal for many of EYW clients, so it was a very natural fit for my business," Chau said.
In some cases, booking a trip is included in the services that are provided through the EYW partnership agreement. "However, if trip booking is not included in their package, or clients would like help planning additional trips, then they could choose to work with me directly just like any other client and therefore pay for my services directly," Chau said.
For those clients who are undecided about where and when to travel, Chau will help them select a destination based on a variety of factors, including budget, timing, trip duration and experiences.
"If they have a destination in mind , then I will discuss experiences they want to prioritize, set budget expectations based on their travel style, the best timing for the trip and talk through high-level itinerary ideas," she said.
Chau will also help clients interested in planning out and optimizing their paid time off days and/or help them plan sabbatical trips if their companies offer them.
For some clients, Chau will take advantage of Virtuoso's Wanderlist platform to create a long-term travel roadmap for them. "The Wanderlist tool is a fun and interactive way to get a detailed view of where all travelers want to go and what they wish to experience – even kids can get involved," she said. "As a certified Virtuoso Wanderlist Advisor, I'll take all of the data and develop a curated portfolio of trips for the clients to take over the next several years."
She added, "The biggest win from a financial standpoint is that Wanderlist has detailed per person, per day budget estimates for each destination broken down by three-, four- and five-star levels, which are averages taken from Virtuoso supplier data. These cost estimates get automatically calculated based on the trip duration to give clients and EYW very detailed numbers that can be used for financial planning."