Lijiang
Tour Operators Gearing up for Return To Travel
Tour operators are gearing up to respond to the growing demand for group travel, according to a virtual panel of prominent industry leaders conducted by the United States Tour Operators Association (USTOA) . The operators said they were bringing back staff, moving into additional destinations, maintaining flexible cancellation policies and working closely with travel advisors to make sure customers are comfortable about returning to travel. They said operators and advisors would be even more important in the post-pandemic marketplace.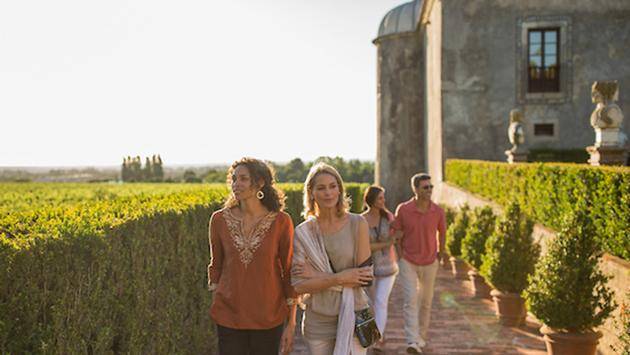 Terry Dale, CEO of USTOA, said a recent survey of active members showed 56 percent of active members are currently operating programs domestically and internationally. He said 96 percent have seen significant increases in new sales recently, and 80 percent are optimistic about resumption of business in the third and fourth quarters of this year.
Matthew Upchurch, CEO of Virtuoso, the luxury advisor network, who moderated the panel, said the pandemic "could have been the plot of a horror movie" and was 17 times worse than the financial crisis. However, he said, the resilience of the industry is "unbelievable." He added that in a recent survey of customers, 97 percent said they would never take travel for granted again, and 87 percent said they would travel more purposefully.
In meeting demand, operators said they were staffing up to deal with calls and to avoid long wait times on the phone. Paul Barry, chairman of Avanti, said much of the staff had been kept on during the pandemic and that staffing would be back to 100 percent in the next few months. He said the operator would soon be creating an online portal where individual advisors will have their own microsites within the Avanti site.
While some employees have left the industry because they were out of work for so long, said Dan Sullivan, CEO of Collette , "we need to be able to move quickly to handle large volumes." And Scott Nisbet, CEO of the Globus Family of Brands, said there are huge opportunities for advisors who can reach out to customers who have credits for future travel or who had previously opted for refunds.
Melissa DaSilva, president of Trafalgar, Brendan, Costsaver and Contiki, said the company has attempted to put as much information online as possible and recommended that advisors should do as much research online as they can to avoid any waits on a phone call.
From the beginning, said Dan Mahar, CEO of Tauck , "our focus has been on retention." He said it has become very popular to get on a Zoom call or phone with the advisor and the customer. And Upchurch said he is a big fan of that trend "as reservations people turn into sales partners." He said that "now that we've had the world's longest video conferencing lesson, we've noticed a lot of advisors doing that."
Operators said they would retain liberal cancellation and refund policies for the near future because the situation is still fluid. Mahar said postponed trips are "dreams deferred, not dreams canceled." He said that at least for this year, the company would retain generous deposit and payment policies.
"Flexibility is the new black," said DaSilva. She said that in coming years there will be ongoing flexible options but what form they take remains to be seen.
Making customers feel safe is a priority, said DaSilva, who said the company hired a new internal team of wellbeing coordinators who reach out to guests to provide them with all the information they need about health protocols and so forth.
The key, said Mahar, is to meet customers where they are. He said that expectations must be managed because "we need to expect the unexpected." Customers want specifics about what they will find when they arrive, said Mahar, adding that quality tour operators have earned the trust of advisors "and we need to maintain that," adding "that trust will be a tool for an industry resurgence."
Tour operators and advisors together can make customers feel safe, said Nisbet, who said that the ultimate answer right now for consumers is "booking with a travel advisor and traveling with a tour operator."
Every country will be different about health issues, said Sullivan, who noted that a big part of the touring space will be knowing how to proceed in airports and at other steps in the way. "Being able to walk people through that," said Sullivan, "will elevate advisors and operators in the marketplace."
Tour operator guests realize, said Mahar, that they have a global company behind them that will provide alternative accommodations or transportation or help them solve other problems.
Scott Nisbet, CEO of the Globus family of brands , said one helpful approach is for advisors themselves to accompany groups because the customers trust the advisor. "They will feel safe if the advisor is going," said Nisbet, "and we are seeing more of that than in the past."
DaSilva said her company is getting many questions about group size from people even though some of those same travelers would not hesitate to get on a cruise ship with thousands of people. "We have to reach out to this segment that has not done guided programs and advisors can help us explain the guided experience."
Advisors know their customers, said Mahar; "they know their travel plans for future years, their bucket lists and the milestones." He said advisors shouldn't just sell features and price but must understand the motivations of guests, which will help develop lifelong customers.
When asked about trends, Nisbet said that 80 percent of those who postponed trips are going back to where they originally booked. He added that the usual hot destinations remain so – including Italy, the U.K. and Switzerland.
Sullivan said people are spending more – going on longer trips, extending stays and upgrading. And Barry said there is significant growth in multi-family travel.