Lijiang
Top Precautions Travelers Take While Flying During COVID-19
The demand for airline passengers may be low , but that doesn't mean people aren't flying.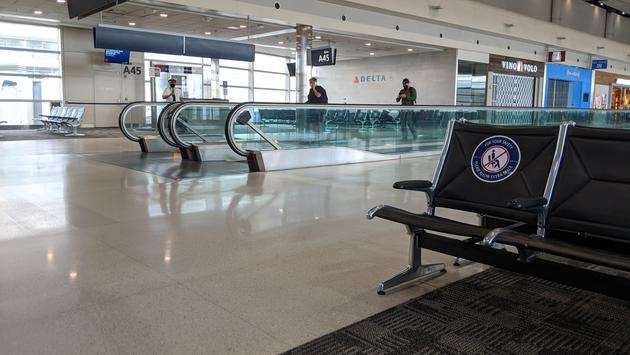 Those who are though know they need to take extra measures to ensure safety.
Eachnight , an online resource for sleep, nutrition and fitness, surveyed 1,000 people who traveled during the COVID-19 pandemic to find out how they traveled, what COVID-19 precautions they took and what helped them feel safer and sleep better throughout their travels.
This year, a startling 75.4% of people traveled by car, leaving just 14.8% that traveled by plane. The study found that flyers took some of the best precautions, though.
57.4% of flyers surveyed paid more for a direct flight, which meant less time boarding and less time in airports around others. Half of them avoided using the bathroom on the plane. Around 45% of flyers also avoided touching the tray table and avoided falling asleep on the plane. A quarter paid for additional seats around them to keep themselves far away from other people.
On average, flyers paid about $40 extra in COVID-19 safety precautions, such as masks, nitrile gloves, hand sanitizer and their own snacks, as opposed to train travelers, who on average paid about $54 and road trippers, who paid $29.
One reason why planes may be a less expensive mode of transportation as opposed to trains is because many airlines are offering free disinfectant wipes. Plane ticket prices are also at a historical low, which means that plane travel may still be the cheapest mode of transportation.
There are ample precautions a traveler can take while traveling by airplane; a person can wear two masks, for instance, or wearing nitrile gloves when touching those public surfaces. These precautions not only help travelers combat COVID-19, but it also gives them peace of mind.
Jasmin Lee, sleep editor at Eachnight, offered this insight: "The survey results showed that those traveling during the pandemic, no matter the trip purpose, brought along a kit of COVID-19 safety supplies and spent more money to travel safely, especially when flying. But there are certain items that made more of an impact than others, which means travelers can be strategic about their packing. Maybe this means packing rubber gloves in case you need to interact with public surfaces, bringing your own food to limit time spent at dining venues, and prioritizing sanitizing supplies over comfort items like pillows and linens if you're short on space...
For more information or to read the full study, please visit eachnight.com .