Lijiang
Tips for Staying Organized During the Packing Process
Travel is back in full swing, and some people might have forgotten what a hassle packing can be. The packing process is oftentimes one of the most consuming aspects of travel, and it's not always quite as exciting as planning the itinerary. Putting a few simple tips to use can make a world of difference though.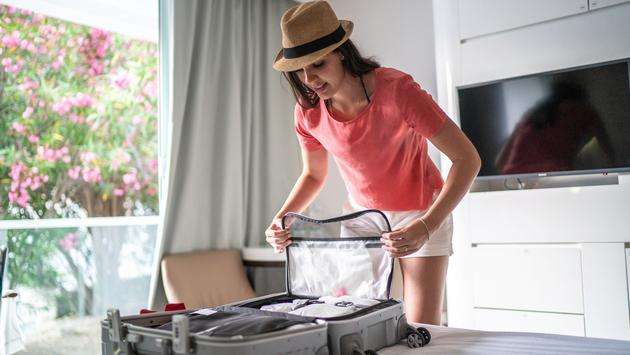 First and foremost, it's important to choose luggage that works best for you – and it may not always be the same piece for every vacation. If it's a longer trip that warrants a checked bag, it's always nice to get as much as possible in the checked bag without needing to also bring a rolling suitcase as a carry-on.
If this is the case, consider something small to take with you on the plane such as Vessel's Micro Backpack . When you don't need to carry on a laptop, it's the ideal size for items without having to haul something larger around.
If checking a bag is out of the question, you may be looking for extra room elsewhere. In this case, go for rolling luggage that is small enough to carry on the plane and a large backpack or duffel for more room. Two carry-on pieces are acceptable on most airlines as long as one fits underneath the seat in front of you.
No matter which type of luggage you choose, it's nice to have a special place for important items such as passports and travel documents. This is where a small Carryall Pouch comes in handy; it keeps everything zipped up safely in one place and helps to avoid unnecessary fumbling at the various airport checkpoints.
No matter which type of luggage you choose to use for your trip, you'll want to pack your items strategically. One of the best ways to do this is by using packing cubes. There are multiple ways to divide clothing items, but packing cubes are always extremely helpful to keep things organized and easy to find – not to mention if your bag happens to get searched at the airport, your things aren't being flung every which way.
The last thing to remember when packing for your next trip is something you've most likely heard before: less is more. This couldn't be more true when it comes to packing for a vacation. Although 2021 travel brings with it a few additional carry-on essentials , you don't need to go overboard.
There's no reason to bring more outfits than you'll need or pack items you're almost certain you won't use. Taking a minimalistic approach to packing not only saves you the stress of fitting everything back in your bag when it's time to go home, but it also means you won't be lugging so much around the airport.
Whether you're preparing for an Alaskan cruise, an African safari, a European tour or a relaxing Caribbean getaway, consider implementing these simple tips during the packing process.