Dali
[there is a kind of lonely beauty, called Iceland] (with detailed strategy, Aurora strategy and Finnair's claim for cancellatio
Days: 8 days
Time: October
Per capita: 17000 yuan
With whom: with friends
[preface]
The wind in Iceland
Dark clouds in Sweden
Sunshine in Denmark
The rain in Norway
Cancelled flights
Broken lens
Discarded shoes
Instant noodles eaten
Along with you
Finally, northern Europe was added to the destination
After waiting so long, the journey was full of twists and turns, but it was still such a beautiful memory
Maybe the best trip in life
It's in a strange place
Found a long time no move
Secretly happy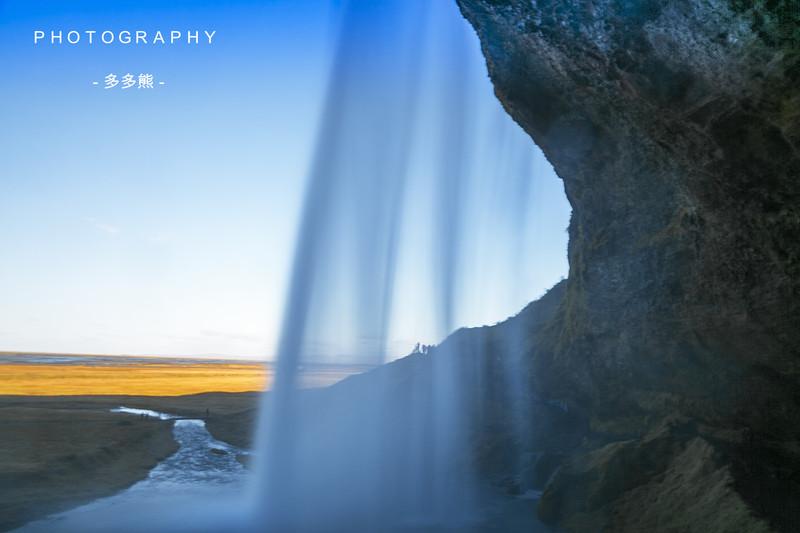 Due to the limited transportation and geographical location in northern Europe, a total of 11 sections and 6 airlines were flown in this trip including transit. Eat very casually: cook 9 meals by yourself, eat in restaurants, hotels, Burger King, gas stations, 7-11, or chew bread on the car. Prices are the highest in Norway, followed by Sweden, Denmark and Iceland. Can not change money completely, take chip credit card on the line, some places do not accept cash. Thank you very much, my friends of Buddhism. How hard have you been tortured by my journey? Special thanks to mom cat. She took good care of the meat bag during this period. She sent me pictures and videos every day. It seems that the meat bag has gained a few pounds. Thank you very much!
In addition, people have been worried about whether I am cold or not. In fact, I wear thick clothes and eat a lot. At most, I wear two pairs of fleece thickened warm pants, which are hard to walk. But because the trip was very tired, I didn't feel fat. So if you want to lose weight and work hard, you are welcome to travel with me next time~~~
[Icelandic visa strategy in 2018]
If you want to go to several northern European countries and calculate the time, Iceland and Norway stay the same number of nights, then you have to submit a visa application to the Icelandic consulate according to the principle of first-time visa application( If the destination is more than one country, you should apply for a visa from the Embassy of the destination country with the longest stay. If you stay in two countries for the same time, but first enter Iceland, you should apply for a Schengen visa from the Icelandic embassy.) In early July, it took 12 working days to submit the information and get the visa. There was no electricity adjustment. Overall, I feel that the process is relatively simple, but it takes a long time, so I have to reserve enough time. Write a brief introduction for your reference, if you do not understand can ask me.
1、 Icelandic visa
At present, there is no Icelandic visa center in Guangzhou. The Icelandic government and the Danish government will have a head slap together. Let me help you sign on your behalf... So if you want to go to Iceland, you have to go to the Danish Consulate to deliver the visa. If you are in Shenzhen, you can go to the Danish visa application processing center to submit your visa, and you need to prepare the materials according to the material list of Danish Schengen visa.
Official website of Danish visa application center: http://www.vfsglobal.com/
Shenzhen Danish Visa Application Center Address: room 1708 / 1709, North Gate West District, great China International Trade Plaza, Fuhua 1st Road, Futian District, Shenzhen City, Guangdong Province, postcode: 518048
Application acceptance time:   0800   to   one thousand four hundred and thirty  ( Monday to Friday, except holidays)
Passport collection time:   0800   to   one thousand and five hundred  ( Monday to Friday, except holidays)
Telephone number:   + 86-755   eighty-three million two hundred and twenty-nine thousand and twenty-six
mail box:   infojvac. shenzhenchina@vfshelpline.com
2、 Procedures
Step 1
Download the individual travel visa application form and Schengen visa application form (applicable to individual applicants for travel purposes). The duration of a tourist visa is 180 days with a maximum stay of 90 days   Days).
The application form for Schengen visa can be downloaded from the official website. There are English version, Chinese English version, Danish version (I feel that no one uses this), and the style of filling in. The English version shall prevail.
http://www.vfsglobal.cn/Denmark/China/Chinese/index.html
There are samples to fill in the Schengen visa application form in the form downloaded from the official website, which can be filled in by comparison. This is very good. If I have any questions, I will call directly for consultation, which is more convenient.
Step 2
Fill in the application form and prepare the materials according to the individual travel visa application form.
Personal travel visa materials
1. Passport, which is valid for 3 months after the expiration of your visa, must have at least two blank pages.
2. A set of correctly completed "Schengen visa application forms"  , My signature,   Original required( The hotel in the application form is the first hotel to enter Iceland. In addition, there are two places in the application form that need to be signed, both of which need to be signed in Chinese.)
3. A passport photo on the application form. The photo size is passport photo size, the background is light color, and the photo is taken within half a year( I went to the photo studio and told my boss that it was OK to take photos of Schengen. I directly took the photos of last year's Australian visa and passed it.)
4. Confirmed round trip ticket reservation( Please mark your name with a fluorescent pen. We've also provided tickets for other flights in China.)
5. Travel plan and schedule,   Including the date and location of stay in Iceland and other Schengen countries (just export it directly with the travel assistant, and then fill in the daily travel mode, such as walking, self driving, subway, etc.)
6. Proof of accommodation for the whole journey in Schengen( Booking, print the booking form directly and mark the name with a fluorescent pen)
7. Proof of the applicant's solvency during his stay in Iceland: the bank statement of the last three to six months, without proof of deposit, has a balance of at least 5W, the more the better
8. A sealed copy of the company's business license and a letter of on-the-job certification (with English translation attached). The company address, telephone and fax number, the name and position of the signer of the company, the position, income and working years of the applicant, the certificate of permission for leave, and   Confirmation of working relationship after returning to China.
9. A copy of the identity page of the applicant's passport (if there is an extension page, a copy of the extension page must be provided).
10. Certificate (old passport) that can show the information of previous overseas travel (the original must be provided, and the old passport will be collected together)
11. Copies of all content pages of the applicant's household register (original copy required).
12. Copy of ID card (original required).
13. It can cover the actual stay time in Schengen area, and the minimum is 30000 euro  ( RMB 300000)   Medical insurance of the insured amount( This company is not designated, the insured amount can reach)
Step 3
We are going to Shenzhen Danish visa application center to submit materials. We don't need to make an appointment to go directly. A lot of people, because it is the joint visa center of Italy, Austria, Belgium, Czech Republic, Greece and many Schengen countries. The staff at the door will check whether everyone's schengen application form has been filled in, and then give us a number to tell us that there is only one person in front of us who is applying for an Icelandic visa. Let's wait for a number call. After hearing the call, they went to the window in turn to deliver the information. The staff will check all the materials and ask you to change them face to face if you have any problems. Finally, everyone's phone number and email address will be left. After payment, there is a receipt with your application number at the beginning of szac. You can check the progress on the website of visa center. Need express will let you fill in EMS form, express fee 65 / person, three people nearly 200, we still decisively choose to take. If it's not for me, I need to fill in the power of attorney (I'll give you a slip to fill in at that time). Visa fee is 647 yuan per person, only cash is accepted.
The payment will make you wait to go to another room to enter the fingerprint. It took me a long time to record my fingerprints. The customer service lady said that my fingerprints on my right hand were not clear... Then I put on the hand cream and pressed it again for a long time. When I came out, someone said that they thought I had recorded the fingerprints of my feet in it...
Deliver materials on the 4th and sign out on the 19th. Hehe, you can go to Iceland.
Several considerations:
1、   The problem of the copy page of the passport: one copy of the information page of the passport is needed, the blank page is not needed, and two copies of the personal information page are needed. The data sheet didn't say that I only copied one copy, so I spent another yuan to copy the personal information page on the spot;
2、   For example, four of us travel, three of us apply for a visa in Shenzhen, the other one applies for a visa in the Shanghai consulate, and three of us just need to hand in a copy of their accommodation, air tickets and other information (it seems that everyone has a set of information before, Iceland is still very environmentally friendly);
3、   The staff of schengen application form asked us to change two places. We didn't have to fill in another one. We crossed out the wrong one, filled in the correct one, and then signed next to it;
4、   If you have an old passport, you don't need to copy the exit records in the old passport, because the old passport will be collected together. All exit records in the new passport should be copied;
5. All materials should not be nailed. They should be arranged according to the checklist of the visa center;
6. All materials only need A4 format;
7. It's better to provide car rental orders and tour group orders together. In a word, the transportation, travel places and accommodation mentioned in your itinerary are well grounded.
Step 4
Visa processing: the visa result is decided by the approval of the embassy and consulate, and the visa processing center does not participate in the visa decision-making process of the embassy. The embassy or consulate has the right to ask you for more information, additional materials or interviews.
Important note: you can login the website at any time to check the visa application process. https://www.vfsvisaonline.com/Global-PassportTracking/
Step 5
Get your passport: when you find your passport and return to the visa processing center, you can go to the center where you submit the materials to get your passport. For applicants who choose the mail service, their passport will be sent directly. After I got my passport, I found that the Icelandic consulate was really stingy. It gave me 34 days (this range is also very strange), or a single time, and the length of stay was also given by the card, which was comparable to that of the German Consulate. No way. Who told us to go...
Attachment: Notes for filling in Schengen visa application form
[22] because I have to go to several countries, I'm not sure whether I have to fill in all of them. I asked the consulate by telephone and said that I could fill in Iceland;
[23] if you want to visit more than one country, please fill in the first EU country to visit. But like us, we do not fly directly to Iceland, but transit in Helsinki, Finland. When we first enter Schengen, we have to fill in "Finland";
[24] fill in according to the facts. We checked once. If you leave Schengen halfway (for example, from Iceland to the UK, then back to Norway), check multiple times or twice;
[25] please fill in the sum of the dates from the day you arrive in the EU to the day you leave the EU, and count with your fingers;
Don't write down the date of your departure and arrival in China.
[31] most people should stay in a hotel. Just fill in the name and address of the hotel they stayed in on the first day. It's not necessary to write down every day. It should be consistent with the itinerary.
[33] the payment method is usually cash or credit card.
*Finally, the location and date of the application. The location is the city where you send the application. There is no hard and fast rule for the date. What we fill in is the date of the day when the application is sent, so you can leave it blank first and fill in it later on the day( (Chinese signature)
[complete strategy of free travel in four Nordic countries (air ticket / hotel / car rental / gas / navigation / food / Aurora / entry / exit / clothing / specialty / currency and credit card)]
1、 Visa
For details, please refer to the Icelandic visa strategy in 2018
2、 Air tickets
8 flights and 11 segments were flown this time. The specific flights are:
Hong Kong - Helsinki, Finland (transit Istanbul)
Helsinki Reykjavik, Finland
Reykjavik - Stockholm
Stockholm - Copenhagen
Copenhagen Bergen
Bergen lekenas (transit Oslo)
Lakenas Tromso
Tromso Hong Kong (transit Helsinki)
1. Round trip flights: National Day travel, is a word: expensive. So I'll buy the ticket first and then get the visa. I bought the ticket more than five months in advance. In fact, it's not cheap. The price is 8050 yuan per person. Unfortunately, the flight was cancelled, which will be discussed later.
[about whether to add money to reserve seats] in fact, many seats on international flights are charged separately, that is, if you want to lock a seat after you buy a ticket, it is clearly priced. If you want to be able to sit straight and comfortable, then buy [seat with leg extension space] (emergency aisle seat). If you don't add money, when you check in at the counter, you will randomly allocate the remaining seats. If you want to sit together, if you have seats, they will be arranged together. Of course, I think there are still a lot of people who don't want to increase their money. They just want to sit more relaxed, and then sit together to drink and clink glasses. It's convenient. It's also a good choice to increase their money~~~
[round trip flight]
10.01   Air Finland
AY100   00:25—05:45   Hong Kong Helsinki
FI343   15:35-16:00   Helsinki Reykjavik (transfer 9h50m, in fact, it is bought in two separate sections. In order to save money, you need to enter the customs to pick up your luggage and check it in before boarding the plane)
10.twenty   Air Finland
AY946   11: 25-14:20 Tromso Helsinki (transfer 2)   h25m)
AY101   16:45-07:25   Helsinki - Hong Kong
There is no direct flight from China to Iceland, so they all need connecting flights, most of which are Copenhagen (Nordic Airlines) and Helsinki (Finnish Airlines). The suggestion is that you can compare prices on major websites, and then go to the official website to have a look. Sometimes the prices are the same, but the official website's refund policy is better. My round-trip ticket was bought by my ticket agent friend (other half-way flights were bought on their own official website), which is more acceptable (the key is the National Day).   But if you book your own tickets on the website, I still recommend going to the official website. First, the official website to buy tickets fidelity; Second, the ticket prices of some agent websites seem to be a little more favorable, but there is no baggage quota. It is obviously not cost-effective to buy at the counter; The official website can choose the amount by itself. So the best way is to first use the search engine tools (I usually use Ctrip, qunar, Tianxun and other websites) to find the target airlines. At the same time, you can also look at the special ticket information pushed by the travel website. Then go to the official website to compare prices, and then decide where to buy. Special reminder is: if you buy tickets through agents, you must go to the official website to check the tickets after you issue them!
[half way flight]
10.08   Reykjavik - Stockholm    Norwegian Airlines
DY4534    11: 15-16: 351013 yuan / person
10.11 Stockholm Copenhagen    Nordic Airlines
SK1407   15: 20-16:30480 yuan / person
10.thirteen   Copenhagen Bergen    Norwegian Airlines
DY963    08:50-10:10  , 541 yuan / person
10.15 Bergen lecnas (transit Oslo)    Nordic Airlines
SK246   08:00-08:55    Bergen Oslo
WF800   11:05-13:30   Oslo - lakenas
1371 yuan / person
10.eighteen   Lakenas Tromso    Widrow Airlines
WF816   18:10-19:00  , 717 yuan / person
At present, Wedlow Airlines needs to go over the wall, otherwise it will not be able to enter the ticket page. I'm the next wall climbing software and wideroeapp on my mobile phone. It's done on my mobile phone.
Total air tickets: 12172 yuan / person
Attachment: three character codes of airports in major cities in northern Europe
Copenhagen - CPH
Stockholm - ARN
Helsinki - hel
Oslo OSL
Rovaniemi RVN
Kiruna Krn
Bergen BGO
Tromso TOS
3、 Flight experience
This flight of six airlines, except for the flight cancelled by Finn airlines, was blacklisted by me. On the whole, it was very regular.
The accident was really unprepared. I received a text message from Finn Airlines the day before departure and was told that the flight had been cancelled. My head exploded. I quickly contacted the customer service and said that they cancelled the flight from Hong Kong to Helsinki because of the shortage of flights. This reason also convinced me... Finn Airlines put forward a solution: let's transfer to Qatar, fly to Helsinki one day earlier, and then fly to Reykjavik... It's a pity that we don't have any extra holidays. After negotiation, we decided to buy the tickets again, and then claim for compensation from Finnair after returning home. So in the only day, I searched for air tickets, looked at the prices, and got together the time. Finally, I bought Turkish air tickets, but the prices were extremely expensive...
[follow up claim status] will be written separately because it is still in claim.
The details are as follows:
Air Finland
Although the departure flight has been cancelled, the return flight is still a experience. The biggest advantage is that the seats are very spacious! You can lift your legs!! No need to add money to buy a widened seat at all!!! The interior is very new, and there are many movie choices. Provide a wash bag, including eye mask, toothbrush, socks and earplugs. The food was good, too. But I feel that the attitude of Hong Kong flight attendants towards mainland guests and foreigners is totally different, which is really disgusting. But I think it's also a matter of individual flight attendants. But when we arrived three hours in advance, the four of us could sit in four different seats separately. It was also very speechless.
Conclusion: my heart can't stand the temporary cancellation of flights. This airline should not be chosen in the future.
The cabin is very new and spacious.
A dinner and breakfast are provided. The taste is OK. There are meatballs and braised chicken rice for dinner
breakfast
Turkish Airlines: good overall. The seats are not very spacious. The entertainment is average. The food was good, the flight attendants had a good attitude. Provide a wash bag, including eye mask, toothbrush, socks, earplugs and slippers.
The first flight was from Hong Kong to Istanbul with a dinner and breakfast. The taste is not bad.
There are cheese, potato and beef porridge for breakfast
The second leg was Istanbul Helsinki, with another breakfast. So I had two scrambled eggs..
Air Iceland: in line. No free meals, free water and drinks.
It shows WiFi, but it can't go up.
Norwegian Airlines: in line. There are no free meals, no free water and drinks. You have to pay by credit card.
In memory of a classmate who bought a bottle of coke for 30 kronor because he was thirsty~~
Nordic SAS: in line. There are no free meals, free water, coffee and tea.
Wider? E: it's a small low-cost airline in Norway. It is known for its frequent flights on Norway's main routes, and under the siege of Nordic airlines and Norwegian airlines, it has seized 22% of Norway's aviation market. It is now owned by Nordic airlines.
It's a small propeller plane that goes back and forth to lovetown island. It has only 36 seats. It doesn't have fixed seats. You can sit on the plane casually. Except for the noise, everything else is OK. There are no free meals, no free water and drinks. You have to pay by credit card. But everyone gives you a little chocolate with the vedro logo, but if you fall asleep, it won't be given to you... Finnish airlines, which flies back from Tromso airport to Helsinki, is the same company. It's a big plane, so there are no free meals, free water, coffee and tea. The flight attendants have a very good attitude and are very patient with their guests. I like one.
4、 Useful websites
Iceland travel website: http://cn.guidetoiceland.is/ (get a preliminary overview, book buses and play items)
Official Guide to tourism in Norway: https://www.visitnorway.cn/ (preliminary understanding)
Google Maps web version: http://www.google.cn/maps (calculated distance of self driving before traveling)
Official website of maotuying https://www.tripadvisor.cn/ (book a hotel to see reviews and pictures)
Booking website: https://www.booking.com (hotel reservation)
Norwegian airlines website: https://www.norwegian.com/uk/
Nordic airlines website: https://www.sas.no/
Finnish airlines website: https://www.finnair.com/
Icelandic airlines website: https://www.icelandair.com/
Official website: https://www.wideroe.com/ (need to go over the wall)
European Aurora Observation website:
http://www.aurora-service.eu/aurora-forecast/
Aurora prediction website 2:
https://www.spaceweatherlive.com/en/auroral-activity/aurora-forecast
[Iceland]
Glacier lake Reservation: http://icelagoon.is/zodiac-tours/
Watner ice sheet and reservation website: https://www.glacierguides.is/day-tours
Hallgrimes Cathedral http://en.hallgrimskirkja.is/
Harper Hall https://en.harpa.is/
Iceland for information on sunrise and sunset: https://www.timeanddate.com/sun/iceland/reykjavik?month=10&year=2018
[Sweden]
Stockholm City Hall: https://international.stockholm.se/the-city-hall/
Vasa shipwreck museum website: http://www.vasamuseet.se/en/vasa-history
Nobel Museum: http://nobelcenter.se/languages/zhongwen/
Stockholm Tourism:   http://www.visitstockholm.com/en/
Stockholm:   http://www.visitstockholm.com/en/stockholmcard/
"29790;" 38081;"23448;" http://www.sj.se/start/startpage/index.form?l=en
[Denmark]
"36259;" 37324;"22253s; https://www.tivoligardens.com/zh/lang/chinese
[Music] https://www.nyhavn.com/home
Chinese official website of Danish Tourism Administration   http://www.visitdenmark.cn/
Copenhagen card:   http://www.copenhagencard.com/
[Norway]
Norwegian tourism website: http://norway-lights.com/
Bruggen pier: http://stiftelsenbryggen.no/
Froy cableway http://floyen.no/en/
Tromso cable car https://fjellheisen.no/en/
Norway official weather forecast website: www.yr.no (sometimes not)
Aurora Observation website in trotham, Norway:
http://www.northernlightsforecast.com/
5、 Itinerary
This time, I stayed in the four northern European countries for seven days in Iceland, four days in Stockholm, two days in Copenhagen and seven days in Norway. I believe many friends will choose the time of National Day holiday, which is a good time for Northern Europe. Personal experience shows that sunshine and temperature are acceptable (except for the evil wind in Iceland). The sun rises after 8 a.m. and the night falls after 6:30 p.m. Iceland and Norway are cold, Sweden and Denmark are warm. Iceland has been feeling the wind, the heart is very shocking! Norway has been feeling the rain, the heart is very hurt!!
Aurora: in fact, it's possible to see the aurora since September. We are very lucky to see the aurora for 3 nights!! Two in Iceland and one in Norway's lovetown islands.
Project: apart from the popular projects all year round, hiking on glaciers and whale watching on horseback have no impact. This season, there will still be some regrets, such as no blue ice cave or puffin. We didn't book any projects in advance. I think it's very wise. Let's go into details in the travel notes.
[determine the general itinerary] this step is the basis of buying air tickets, but it is also easily affected by air tickets and transportation plans. The air tickets are about 6 months before departure, so it's better to determine the general itinerary 5-6 months before departure.
My personal travel principles are as follows:
First: because I went in autumn, I gave up most of the ice and snow travel sites.
Second: because I want to see the aurora, I have arranged places where I can see the aurora.
Third: give up the fjords in southern Norway, because the best time for fjords is summer.
Fourth: the combination of self driving and pure public transportation.
[determine the general idea]
Leading countries: Iceland and Norway
Soy sauce producing countries: Copenhagen, Denmark, Stockholm, Sweden
[travel Focus] Iceland small ring road + Norway lovetown Island
The next step is to refine the itinerary. That is to say, look at LP, go all over the world Scandinavian series of books, and the journey of all kinds of essences, and then revise the course of your trip.
[final itinerary]
1. After 7 days in Iceland, I got off the plane, picked up the car and drove south without stopping. I went to Vick, glacier lake and other places, then turned north to the Sinai Peninsula, and finally returned to the capital. After a one-day tour, I flew to Stockholm. This period belongs to the early autumn of Iceland. We saw the aurora twice, but we also missed the summer puffin and the blue ice cave from November to March.
2. Stockholm four days, no car rental, focusing on the old city and subway station around the clock tour.
3. Copenhagen 2 days, no car rental, bought a single bus ticket + walk around the old city.
4. Norway seven days, because it is not summer, abandoned the Fjord, went to Bergen, the lovetown islands, Tromso, lovetown Island choose self driving.
[about the seemingly tortuous itinerary] my guest may say, why is the itinerary a little circuitous this time? Actually, it's a secret. There are four members on this trip, but they are all joined in batches. Beijing mm only takes Iceland for seven days, so the final itinerary is the small ring road (if according to my idea, Iceland should arrange the south line for about 10 days is the most perfect); Nanjing mm only goes to Copenhagen, Denmark for 2 days and Norway for 7 days, and wants to go to Copenhagen So Copenhagen was crammed for two days( If, according to my idea, we cut down Copenhagen and play in Norway; As for the embarrassing Stockholm, it was just three people's time. I thought I couldn't stay in Copenhagen for six days, so I flew to Sweden...
To sum up, if you don't want to make too much trouble,   The 20 day itinerary is only arranged for Iceland and Norway, 10 days each, which is perfect; If you are not afraid of setbacks, it is acceptable to follow my itinerary, because both the city and the countryside have taken care of it~~
The road map is as follows:
D1: Hong Kong Airport → Reykjavik Airport → pick up the car and drive directly to cerfoss to check in
D2: Serialand falls → skoga falls → dihorari → church beach → black beach → Hotel
D3: wreckage of the plane → Vick church → swatty falls → watner ice field → Hotel (encountering strong wind)
D4: glacier lake → diamond beach → 7 hours drive back to dagren dafeioze
D5: Church Hill → budier black church → olafswick → ingjaldsholskirkja church → svortuloft Lighthouse
D6: stekisholmi Cathedral → brezha Bay → basaltic rock pillar → herrenn falls → return to Reykjavik for apartment
D7: walking: harlems Cathedral → toning Lake → city hall building → parliament building → prime minister's office of Iceland → Harper concert hall and Conference Center → sun navigator → laugavegur, main shopping street
D8: Reykjavik → Stockholm
D9: walk to the old city of Stockholm, Knight's island church → Stockholm Cathedral → Stockholm Palace → grand square → lunch chokladkoppen → Nobel Museum → moonlight boy → German Church → ship island → Queen Street → Segal square → dinner kajsas fish restaurant
D10: City Hall + subway punch in Tour
D11: Stockholm → Copenhagen
D12: Little Mermaid → gefion fountain → amerinburg Palace → Frederick church → Newport → old beach → round tower → starolinier shopping street → fraternity fountain → town hall square → Andersen bronze statue → quvli playground
D13: Copenhagen → Bergen → Bruggen pier → St. Mary's Church
D14:   St. John's Church → Bergen Cathedral → Catholic Church → Bergen University Museum → Bergen ancient city → Bruggen wharf → King's Hall → Rosenkrantz tower → fish market
D15: Bergen fly to lovetown islands, pick up the car at lakenas Airport → check in → ANITAS fish shop → Hamley
D16:   Hamdeyi → Reina → oucun → fredewan → Ramberg → EGM
D17:   Henningsville
D18: nust Fjord → Viking Museum → fetromser
D19:   Tromso Luther church → elverh? Y church → Polar Museum → Arctic Cathedral → Tromso cable car
D20: Tromso → Hong Kong
D21: arrive in Hong Kong
6、 Accommodation
The hotel reservation for this trip was very good, which satisfied us all.
reminder:
1. Try to make the insurance as early as possible, especially in Iceland, at least half a year in advance. It's not only because the price is more expensive when it's close to travel, but also because there's no room at all when it's late.
2. If you haven't bought a ticket, visa or itinerary, book a free refund Hotel and remember to read the terms next to the price.
3. The main weight measurement of my hotel: independent bathroom; Kitchen or public kitchen is preferred; High number of comments and high score is preferred; Accommodation close to central station must be reserved for non self driving places.
In fact, it has been said that the prices of hotels in northern Europe and Iceland are very expensive. I feel good after I go to book them. I think the prices of independent toilets are more than 1000. In Europe, such prices are not particularly difficult to accept. After all, going out to play is a cheap thing~~
PS: all hotel apartments in Iceland don't need to provide a passport when they check in. Just show the order to the front desk, which makes us very surprised.
The final accommodation is as follows:
Iceland:
Selforth: Bella   Apartments & rooms  , RMB 910 / room, recommended index:    ★★★★
Advantages: there is an electric kettle in the room. The hot water in the bath smells of sulfur. It is estimated that it is hot spring water directly entering the house. Opposite the apartment, there is a supermarket, netto, drugstore and KFC. It's convenient to go shopping when you drive out for two minutes.
Disadvantages: the room facilities are very simple, but accommodation in northern Europe is generally like this, so I think there is no problem.
Vic: guesthouse   Galleri   V í K (gallerivik Hotel) ¥ 2625 / set, recommended index:    ★★★★   ★
Advantages: we ordered a set for four people: two rooms and one living room. The landlord was very nice and provided us with her homemade breakfast lemon sauce, combed biscuits and sandwich biscuits. The kitchen had complete utensils and seasonings. The room layout is very warm. Many of the decorations in the house are made by hand, as well as the special paper-cut and hanging decorations given to her by Chinese tourists. It's very close to supermarkets and scenic spots. Very satisfied with a stay, very recommended.
Our room is actually next to the landlord. When we drove here, the landlord's grandmother came out and told us to go around to the back.
Strong Nordic wind
Hanging gifts from Chinese tourists
Characteristic Chinese paper-cut, the landlord grandmother also specially added a picture frame to hang on the wall.
Free biscuits, delicious.
On the left is the orange jam made by the landlord. You can spread bread for breakfast.
Although the two rooms are simple, the details are very warm.
In the evening, I go to the supermarket to buy food and cook, but I still make it myself.
Glacial lake: FOSS Hotel   Glacier   Lagoon (ice lagoon forth Hotel) ¥ 1475 / room, recommended index:    ★★★★   ★
Advantages: Although the hotel is not in front of the village, it's not in the back of the shop, and it's in the wilderness, but lying in front of the window and looking at the wilderness outside, I feel very much, and the next day I took photos of the morning glow, so it's easy. The location is good. It's very convenient to go to the glacier lake or waterfall. The facilities are very new. There is a sauna on the ground floor. The guests can go there free of charge. The hot chocolate and snacks provided free of charge in the lobby are very delicious and highly recommended. We check in that day's dinner is also solved in the hotel restaurant, small expensive, but very good, you can make an appointment when checking in.
It seems that the hotel is really desolate around
The lobby can see the wilderness outside
I have a great sense of design
Hot drinks and snacks are provided in the lobby. We strongly recommend hot chocolate, which is better than what we spend money to drink in the next few days!!
Friendly room card
The overall design of the room is also very simple. It's said that the Nordic wool blanket on the bed can be wrapped up as a shawl. It's a good choice to take a picture with a concave shape.
Grundarfjordur: grundarfjordur   Guesthouse   and   Apartments  ( Glendafierze Hotel & amp; apartment)    872 / room, recommended index:    ★★★★
Advantages: good location, opposite is the straw hat mountain, public kitchen, salt, oil, pepper. The supermarket is not far away. I gave it four stars because it's so convenient to see the aurora! When we went downstairs and went out, the opposite side was the straw hat mountain. The prospect of shooting the Aurora was invincible. We were also very lucky to see the aurora here with friends from all over the world. It was very unforgettable.
Disadvantages: check   It's not next to the hotel. It takes about five minutes to drive. It's a little inconvenient. There's no elevator. I have to carry my suitcase to the second floor. The room facilities are average, not very big. There is no TV, hair dryer, and a separate kettle. If you want to boil water, go to the kitchen. In my opinion, it is a slightly better Youth Hostel, which requires careful selection of accommodation comfort.
In the public kitchen, we cooked a hot pot.
We can see the straw hat mountain from the window. We can see the aurora. The aurora is downstairs. It's so convenient.
Reykjavik: down town   Reykjavík   Apartments (Reykjavik Central Apartment) ¥ 1088 / room, recommended index:    ★★★★
advantage:
1. High cost performance, good location, free parking in the city center (there are about seven or eight parking spaces in front of the hotel, and several parking spaces in the backyard)  , The room is well-equipped, with cooking utensils and boiling water facilities, as well as self-service laundry and drying facilities downstairs( This is also the only hotel with free washing machine on this trip.)
2. Convenient location, close to a 1011 supermarket (more expensive than bonus), 24-hour business, convenient shopping. It's not far from the cathedral and solar navigator. Check in after 5 p.m. and the hotel will send all the details to your email.
3. The airport shuttle bus goes directly to the entrance of the apartment.
Disadvantages: the room is not big (it can be ignored)
Stockholm, Sweden: generator   Stockholm (Stockholm creator hostel) ¥ 944 / room, recommended index:    ★★★★
This one is also quite popular recently, because of the incident that the Chinese were carried out after being beaten up in the hostel... Before we started, we had all kinds of self teasing, but after we moved in, we felt good.
advantage:
1. Senior version of Youth Hostel, convenient transportation, very close to the railway station, walk 5-8 minutes, suitable for tourists from the airport to the city by bus. Besides, there is a pleasant small park on the road near the hotel. It's beautiful with yellow leaves in autumn.
2. There is a restaurant on the first floor, and you need to swipe the card between each floor, so the safety factor is high. The room is spacious and clean with complete facilities. It's convenient to put things and hang clothes.
3. There is a 7-11 (you can buy a traffic card and a pass card) opposite. There are tables and chairs in the shop. It's convenient for customers to buy simple coffee and sit down to eat. There are sandwiches, cakes and snacks, which can be heated. We eat breakfast in 7-11.
Disadvantages:
1. There is an extra charge for the luggage box.
2. There is no hot kettle in the room. The elevator button is designed to be pressed twice to close. If you live on the fifth floor, you have to press "5" twice. There is no close button. It's a bit strange.
3. The room charge can only be paid by credit card.
A small park not far from the hostel, every day.
Copenhagen, Denmark: ABSALON   Hotel (¥ 1400 / room), recommended index:    ★★★★   ★
Advantages: the hotel is located near the central station, from the airport directly to the central station by train 3, and then walk to the central station within 3 minutes. The front desk staff were very friendly, explained the tour route to us, and also helped to book dinner. Room decoration is very new, very comfortable, with electric kettle, bathroom hardware is also very good, this is the only hotel with free breakfast, and breakfast is very good. It's highly recommended.
lobby
The room is very new and classical. I like this style very much.
Breakfast place
Cook your own eggs
The toothpicks here look like this
Norway:
Bergen: OLE   Bull   Hotel  &  Apartments (euripul Apartment Hotel) ¥ 759 / room, recommended index:    ★★★★   ★
advantage:
1. The location is very good, the price is not expensive, and the cost performance is very good. Eating, shopping and going to scenic spots are within walking distance, not far from the railway station, within 10 minutes walking. The airport express stops near the street and goes through a park in the middle of the street. The room charge can be paid by credit card or in cash.
2. The room is very big and amazing. It feels like a whole apartment. There is a living room and kitchen and a separate bedroom. The kitchen is fully equipped and can cook by oneself.
3. There are several supermarkets around, very close to coop supermarket and rema1000 supermarket
Disadvantages: there is no oil and seasoning in the kitchen. Remember to buy it yourself.
The room is a set. It's strange that the bedroom is on the left side of the door.
bedroom
There is a space in the bedroom. I don't know what it is.
Lovetown islands: Eliassen   Rorbauer (elenson roble Hotel) ¥ 1150 / room per night (for four people), recommended index:    ★★★★   ★
Wanghong Cabin: before checking in, the hotel will send an email to your mailbox to tell you the password for opening the door. It also tells you to download a hotel app and check in and check out directly. We haven't been to the front desk from checking in to leaving.
advantage:
1. It's big and comfortable. It's well heated. It's not cold at all. It's a sea view room. You can have a balcony near the water. It's very convenient to put UAVs. Ha ha.
2. Kitchen utensils are complete. I cook and eat by myself every night. Remember to clean the room by myself at last. Otherwise, there will be a cleaning charge. Parking is free.
3. It's very convenient to watch the aurora at night. Push the door to go out and watch it on the balcony. When it's cold, you'll come back immediately.
Disadvantages: it's a flat with two rooms, one living room and one bathroom. I feel that the internal sound insulation is a little poor. There is no TV.
Go out is a water terrace, put UAV is very convenient~
Two rooms are high and low bed, also have double bed type.
Free chocolate
Tromso: Enter   City   Hotel  ( Entesti Hotel)   RMB 650 / room, recommended index:    ★★★★
advantage:
1. Apartment Hotel, the front desk is very enthusiastic. Perfect facilities, kitchen can cook, the space is relatively spacious.
2. From the airport can do flybus or 42 bus, are very close. We took the airport bus, because there were only four of us, the driver uncle directly sent us to the hotel, so moved!
3. There is an extra supermarket next to the hotel, which is very convenient for shopping. Distance from Troms?   200 meters away from polar   Museum) and polaria   Aquarium and other attractions are less than 15 minutes' walk away, and only 300 meters away from hurtigruten ferry terminal.
4. Important scenic spots can be reached by walking, or buy a bus day ticket.
7、 Car rental
A total of two car rental, are rental car rental, single user interface is convenient and friendly, save time and effort. In addition to the price, the most real reason is all Chinese customer service. No matter in terms of insurance or in the case of communication with the car company, they call the customer service of car rental and let them go to the other side as a middleman to save trouble.
Since northern Europe and China drive on the same left side, self driving is not difficult. When you pick up the car, you should bring your driver's license, translation and pick-up slip, and you can use the international credit card in the name of the main driver. BTW remember to buy all risks! Safety first, remember.
First journey: 7 days in Iceland, pick up and return the car at Reykjavik airport. The rental price is 7392 yuan, including a co driver, insurance and gravel insurance, totaling 1578.68 yuan, totaling 8970.68 yuan. It's a brand new Mitsubishi Pajero SUV,   Very satisfied.
About self driving and car rental in Iceland:
1.  There is a certain age limit for renting a car in Iceland. You need to be 20 years old to rent a car; You need to be 23 years old to rent a 4WD or minibus. When renting a car, you need to show a valid driver's license to prove that you have at least one year's driving experience.
2.It is legal for Chinese driver's license to rent and drive in Iceland, but the regulations are slightly different for different car companies. You need to look at the terms in advance.
3.When you rent a car, you should choose insurance. You must buy all risks insurance. We must increase the gravel insurance (GP). In many parts of Iceland, there are a lot of gravel on the road, so we should be very careful when driving. The glass of our car was knocked two marks for no reason.
4. The weather conditions in Iceland are unpredictable. One of its special insurance exemptions is that if the door is blown off by the wind, the insurance will be ignored. When picking up the car, the staff will prompt, so remember to close the door as long as you get off the car.
5.  Most of the parking places in Iceland are free of charge, and the only paid parking place we met was the Serialand falls. In addition, it is not easy to park in Reykjavik, so walking is recommended.
6.  There are few traffic lights on the roads in Iceland, and there are many roundabouts. The driving rule of roundabout is that the vehicles in the roundabout have priority. Once there are vehicles turning in the roundabout, the vehicles in the through lane must give way before entering the roundabout. Pay attention to slow down. If the vehicles outside the roundabout have an accident with the vehicles inside the roundabout, the vehicles outside the roundabout are fully responsible.
7.  There's no need to bring or rent GPS navigation. Iceland's wireless network coverage is OK. You can directly use Google navigation on your mobile phone. It's very easy to use. Scenic spots, accommodation, hotels and so on can be basically found and accurately navigated.
5.  Icelandic driving regulations: you must drive with your headlights on during the day.
Attached "safety instructions for Icelandic self driving" http://cn.guidetoiceland.is/travel-info/drive-iceland-safely
[Icelandic vehicle insurance types]
CDW collision   Damage   Waiver  : Icelandic car rental fee includes basic collision insurance, no additional purchase. However, the self-risk of basic insurance is not low. If there is an accident or damage, the cost is relatively high. The details of different models and different car lines are different. There are detailed explanations on each car's page. On top of the basic insurance, there are many additional insurance items to choose from. If there is an accident that requires compensation, the loss can be reduced.
Super collision (scdw)  -  Super   Collision   Damage   Waiver)  : Most car companies provide this insurance. In case of an accident, the amount of out of pocket will be greatly reduced. The specific quota of different car companies is different. It should be noted that the self compensation will never be zero. As a driver, he will always have to bear certain losses.
Gravel (GP)  -  Gravel   Protection)  : It is suggested to add one for the regional attribute. The coverage is mainly for the damage caused by the front windshield, headlight, bumper and fender hit by the gravel on the ground when driving. The asphalt roads in Iceland are limited. To get to the scenic spot, you need to drive from the No.1 ring road to the branch road, many of which are gravel roads. Especially in the mildas glacier on the south bank, there are a lot of gravel in the sedimentary plain. So the damage caused by gravel is the most common one. It's very easy to hit the front windshield when following the car on the limestone road and behind the big car, so the probability of winning is quite large. Iceland has different kinds of insurance for gravel, which is not included in the collision insurance.
Sand control insurance (SAAP / sadw)  -  Sand   and   Ash   Protection/Sand   and   Ash   Damage   Waiver)  : Sand insurance is applicable to the body paint, lamp, window and plastic parts scratched by dust and sand. The cost of repairing these injuries is generally very high. The southern coast of Iceland is prone to sandstorms, which is not uncommon in other areas. It is recommended to buy this insurance, which can greatly reduce the self indemnity.
Tire insurance   Insurance: Tire insurance includes tire replacement and repair. In some companies, when renting a car, the out of pocket amount of tire, balance bar and valve stem is zero, but the rim part is not covered. However, the insurance does not include the case that the renter drives off the road and has an accident. This car insurance is not very common, not every car shop has it.
Theft (TP)  -  Theft   Protection: the least needed insurance.
Local people will recommend you to buy Super collision insurance (scdw) and gravel insurance (GP). The former can reduce the self indemnity in ordinary accidents, while the latter can effectively reduce the damage caused by splashing gravel on gravel roads. Although the No.1 roundabout highway and some main branch roads are well paved roads, when you reach specific scenic spots, you generally need to turn to the path. Most of the time, it is gravel road, which will splash a lot of gravel. Some auto companies have also launched insurance packages, which are generally called all risks or gold risks. It's more affordable to package all kinds of insurance together, but the price is not cheap.
On the second journey, I drove for four days to pick up and return the car at lekenas airport. The rental price is 2516 yuan, plus co driver. Model: Peugeot 308 travel version, a Volkswagen Touran model, can put down four big boxes, automatic transmission, four doors and five seats, full of oil.
Public transportation on the lovetown islands is really inconvenient (there are, very few). Whether it's chasing the aurora, seeing the scenery or taking a ferry, car rental and self driving are indispensable; In lovetown, there are not many car rental options, especially automatic. Considering that when you pick up