Lijiang
The Rx for Pandemic Economic Recovery
Article written by Dan Richards, CEO of Global Rescue. He currently serves on the U.S. Travel and Tourism Advisory Board at the U.S. Department of Commerce and is a global member of the World Travel & Tourism Council.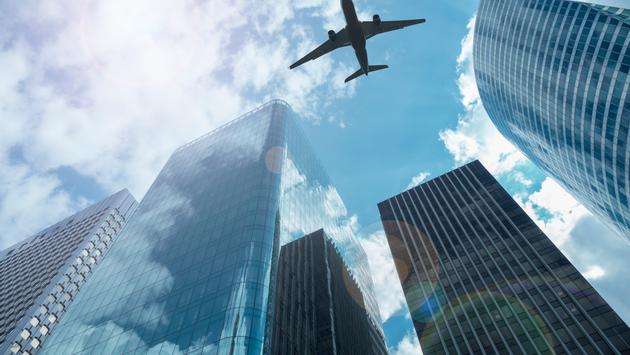 The economic recovery from the pandemic will be tough, but it will be easier if government officials recognize the positive impact the $10 trillion global travel industry can have in that recovery.
Economic experts predicted COVID-19 would trigger a dramatic worldwide downturn. They were correct. The pandemic sparked a global recession at levels unseen since World War II, according to reports including the Brookings Institute and the World Bank. The global economy contracted by 3.5 percent in 2020 according to a study published by the IMF.
But economic recovery is underway due to climbing COVID-19 vaccination levels, plummeting infections and easing of masking and social distancing requirements . In the U.S., the economic response has been positive. Hiring is up, layoffs are down and unemployment claims have dropped to near pre-pandemic levels. Other countries are beginning to see signs of economic normalization, but inconsistent and illogical pandemic-related rules are hampering the speed of recovery.
Some countries, like Thailand, South Korea and Dominica, require fully vaccinated foreigners to undergo a mandatory quarantine upon arrival. In Canada, officials require 14-day quarantine for fully vaccinated individuals returning home from other countries and only recently eliminated the requirement to stay in a government-authorized quarantine accommodation. In the U.S., officials illogically require a negative COVID-19 PCR test for vaccinated Americans returning home. At this point, with more than 50 percent of Americans having received at least one shot –and infection rates falling in all 50 states – it doesn't make any sense to continue the testing provision.
There needs to be predictability when it comes to pandemic protocols related to entering and departing countries. The regulations change quickly and often, with little advance public notice, and those practices prompt people to delay booking travel. These micro-economic impacts are emblematic of a larger challenge.
Canada and the U.S. are prime examples. Canada is one of the biggest U.S. trading partners, and an open border is a big deal. If the health systems in two countries that share a border are capable of dealing with the level of infection that is occurring, then the borders should be open, and any health-related friction in the travel process for people crossing borders should be removed.
In the U.S. and Europe , where the bulk of the world's wealth and economic power lies, we can start traveling again and exporting that wealth to other countries dependent on our travelers. Collaboration among international health and government officials to get vaccines to those locations is smart, but we can also restart our travel and commerce with those countries to help them get out of their own economic crises.
There are certain parts of the world where, in the coming months, COVID-19 infection rates will be so low that government and health officials will be confident reducing pandemic restrictions. The health care systems in these countries will be able to deal with the low volumes of infections, and that should mean easing or eliminating their travel restrictions, quarantines and the friction that's involved with the travel process is warranted.
We have to make certain that protocols to mitigate COVID-19 infections are not unnecessarily hurting local economies. We are rapidly entering a phase in certain parts of the world where the continued pandemic regulations are needlessly encumbering travel and limiting economic recovery.