Lijiang
The Pandemic's Impact on an Accessible Travel Company
The pandemic has impacted everyone differently, but those with disabilities have been impacted the most, with many being at high risk of complications or death due to COVID-19 and thus having had to live through the longest socially isolated periods of time and sometimes cut back on certain healthcare necessities due to fear of catching the virus.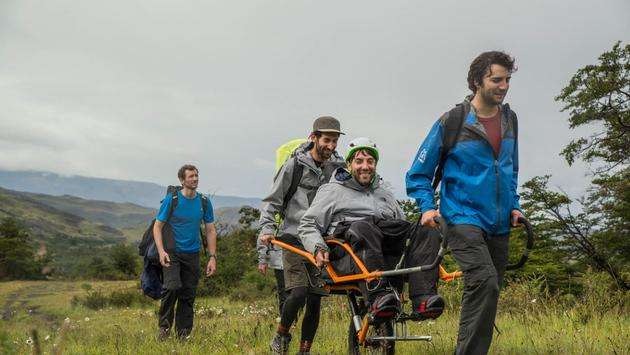 Around 61 million Americans live with some type of disability, and according to The Open Doors Organization , 27 million of them generated $58.7 billion on travel in 2018 and 2019, demonstrating that they play an integral role in the travel industry's economy, even though many are still underrepresented and underserved, or are otherwise afraid to travel .
The World Travel & Tourism Council published new guidelines in April to help businesses within the travel and tourism industry become more accessible and inclusive for those with disabilities, which include training staff on disability awareness and including accessibility information and features on websites and booking engines.
However, there's one travel company that's made people with disabilities the focus of their endeavors.
Wheel the World makes accessible travel possible across the world, from the most popular adventure travel destinations like Machu Picchu to the beautiful cities of Europe. The website offers hotel recommendations, tours and multi-day experiences, which you can customize to your accessibility needs.
The travel company recently updated its website to offer a better experience and more content. Guests can complete an accessibility needs profile to receive personalized recommendations, making it easy to find what they need.
"When the pandemic started we had to refund all of the bookings we had, which is not only hard from a business perspective but also from a personal one: our travelers had to postpone trips they were so excited about. It was heartbreaking for us and for them," said Co-Founder and COO of Wheel the World, Camilo Navarro. "We adapted quite fast: We changed our priorities, and we focused on building a larger offering variety. Each listing displayed on our website provides very specific accessibility information and safety measures for COVID-19."
On the website's page for a specific hotel, for instance, guests can find everything they'd consider when finding a place to stay, from how tall the light switches are on the wall to whether or not there are grab bars in the bathrooms and how wide the doors are. There's also a special area on each accommodation or tour page that lists the health and safety measures being taken to provide greater peace of mind.
"We definitely see a more accessible world in the future: this means more hotels and tour providers with better accessibility standards and education. When you think somehow, one billion people today have disabilities. We are talking about fifteen percent of the world population that today is underserved," Navarro said. "At the same time, there is a huge opportunity for the travel industry to become more accessible and inclusive to address this fifteen percent... At Wheel the World we are working hard to contribute to more inclusive travel in the future."
Please check out Wheel the World's newly redesigned website or follow Wheel the World on Instagram or Twitter @WheeltheWorld, on Facebook or on YouTube .