Lijiang
The Latest Honeymoon Trends for 2021
With the pandemic easing, more people being vaccinated and travel restrictions relaxing, couples are eager to tie the knot and travel on honeymoons.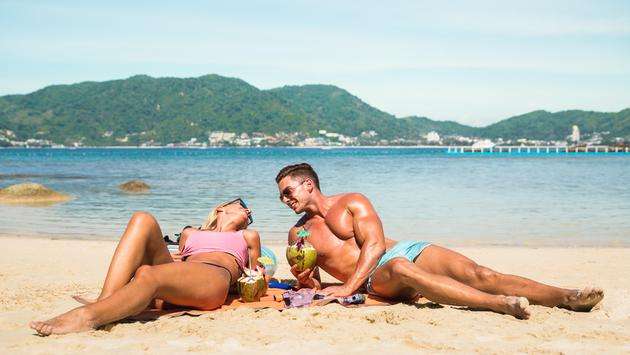 A survey from Zola asked almost 2,000 engaged and newly married couples about their honeymoon plans to gauge how they perceive travel and whether or not they'll take their honeymoons this year.
Around 60 percent of engaged couples are planning some type of honeymoon for 2021, with stays being on average seven to eight days long, which is markedly longer than 2020's average stay length, which was five days.
Of those planning honeymoons this year, 46 percent are planning a minimoon, a shorter, cheaper escape after they marry, then expect to have a full honeymoon later on, perhaps when they can travel to the destination of their choice without restrictions . Most couples (92 percent) feel comfortable traveling domestically, while 58 percent feel comfortable traveling internationally.
Around 38 percent of couples had to reschedule their honeymoon plans due to the pandemic.
The top honeymoon destinations for 2021 are currently Hawaii, Mexico, Disney World, Greece and Jamaica, citing a sense of sticking closer to home or choosing locations within North America that center around warm-weather destinations with access to the beach.
According to Zola's wedding registry tool, more couples are now adding travel-related products to their registries, like luggage (292 percent higher), hotel gift cards (166 percent higher), airline gift cards (162 percent higher) and cruise gift cards (221 percent higher).
Couples, especially those who are planning their weddings for this year or have been recently married, are ready to travel again and are eagerly planning their honeymoons for this year.
Check out all of Zola's wedding planning and registry features here .