Dali
The dream of "three down four in Yunnan"
Recommended accommodation
The Linden Centre ¥ 1098 immediate bookings >
Launch more hotels
Published on 22:36, September 24, 2013
preface:
This summer, there were 47 hot days in Shanghai,
Under the hot weather of more than 40 degrees Celsius, I have no idea of working.
I quietly thought about the long cherished summer vacation plan in Yunnan,
In the face of the surge of summer students, I have to make the itinerary as small as possible,
Therefore, we avoided such hot spots as Lijiang, Shangri La, Lugu Lake and so on.
This time, I just want to talk about Dali, Nuodeng, Shaxi, Xizhou, Taoyuan, haishe, Shuanglang, caicun
In this way, I wandered between Cangshan and Erhai Lake, dreaming about the long Nanzhao.
Nagging: I'm sorry, I can't write systematic and strategic travel notes, let alone highly instructive travel notes,
Please allow me to simply send some pictures with some words and some tips,
If you think something is not specific or clear, please put it forward and I'll talk about it slowly.
Text:
1) Norden
I believe most people know Norden for the same reason as me: the Chinese Norden ham on the tip of the tongue.
Yes, it was because I wanted to taste the taste of Norden ham that I took this ancient village hidden in the mountains as the destination.
But when I really got to Norden, I realized that the taste of this village was far better than that of the famous ham.
Located in Yunlong County, Dali, Nuodeng is a thousand year old village famous for its salt production.
As for his detailed information or history, I believe the information found on the Internet can be more clear and correct than what I said, so I will not talk about it any more.
TIPS:
How to get to Nuodeng: take the CMB from Xingsheng road passenger station in Dali to Yunlong. The ticket price is more than 40 yuan. It's about 3 hours' drive. There are many trains in the morning. After arriving at Yunlong, you can transfer to a three wheeled motorcycle (20 yuan / car).
Cloud dragon Taiji-
It was amazing to see Yunlong's natural Taiji map on the Internet at the beginning. Later, I was even more happy when I learned that Norden was in Yunlong County.
On the way to Yunlong that day, I was very worried,
Because it has rained continuously for more than 10 hours since the train from Kunming to Dali last night,
But as soon as we got to Yunlong County, the rain stopped miraculously,
I negotiated with the big brother of tricycle on the side of the road for 50 yuan. I went to see the Taiji map first, and then to Norden.
After nearly 20 minutes on the Rocky Mountain Road, the fierce motorcycle finally reached the viewing platform on the top of the mountain,
Just when I set up my tripod to take a picture, it began to rain on the other side of the mountain, so I got the following picture of Yu Lin Tai Chi.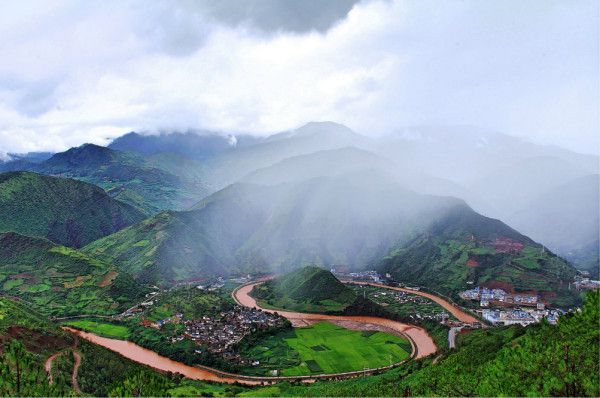 After arriving at Norden, naturally, I first reported to my residence,
There are not many information about Norden's accommodation online, and many travel notes are basically about "Fujia Liufang garden".
And I'm a strange person. I like to do the opposite and dig something new.
So I chose to open soon but decoration with a sense of "promise to leave the hospital.".
TIPS:
Promise to leave the hospital - Tel: 1575246377 Manager: Deng Ge Weibo: @ promise to leave the hospital Inn
The price is 158-228 (when I made my reservation, there was a special room of 50 yuan, which Deng Ge said might be cancelled(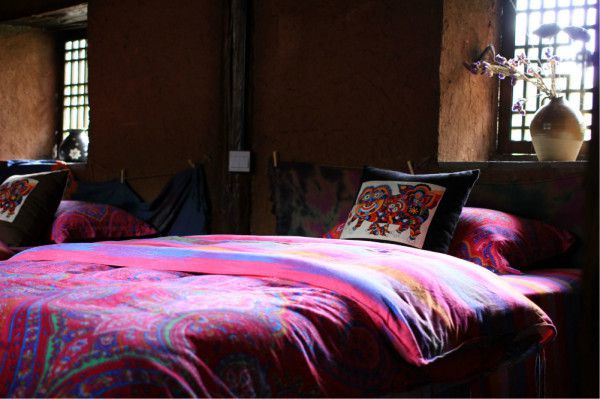 To be honest, I'm very satisfied with this hostel. It's a typical residence of the Bai nationality in wudishui quadrangle. It has preserved the original taste of antiquity and is decorated with good taste.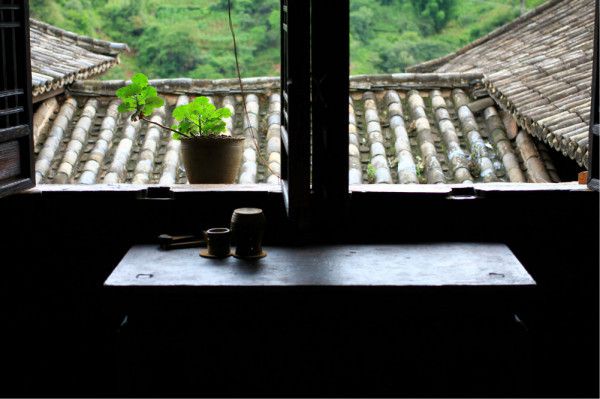 After putting the luggage, I started to walk in Norden, feeling the tranquility and peace exclusive to Norden, far away from the hustle and bustle of the city.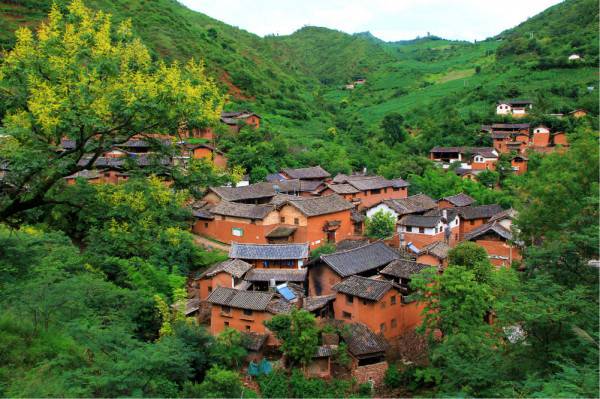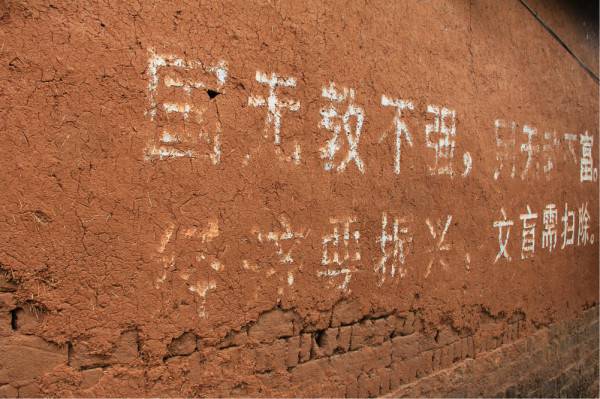 The former site of the salt bureau has been transformed into an activity room for the elderly-
The Dragon King Temple in Nuodeng is different from other parts of China because it is said to be the only one seeking drought.
I'm not a superstitious or religious person, but I really want to thank Lord dragon of Norden.
Very awesome, that day, after the Dragon King's visit, the weather was awesome. After all, it was super power!
I'll see you later - O-
Allusion-
After staying in the city for a long time, it's so comfortable to come to this ancient village,
Even if the broken bricks and tiles give me a good feeling, it is the taste of years precipitation.
Another famous lodging shop in Norden is "big green tree",
Daqingshu inn is a family of traditional Chinese medicine. It is said that it can feel the pulse for the residents free of charge. It also has a very popular herbal tea.
The boss said that their ancestors came from Fujian, and Jiangxia in Jiangxia Liuxiang refers to Fujian area.
However, I'm quite strange. As mentioned in the twenty four filial piety, "there is no match in the world, and Jiangxia is yellow." Jiangxia is Hubei. Is there an expert who can answer this question?
The local straw weaving is also unique-
Huang's house-
In the old time, it was the Imperial Examination Title workshop for Huang Mengtong's descendants,
It is engraved with the official titles of Juren and Jinshi of the Huang clan in the Ming and Qing Dynasties.
Exquisite stone and wood carvings seem to be everywhere in Norden-
Good eyes, meow-
Typical five drops of water-
The water drops reach the ground exactly five drops through the eaves on the fourth floor.
There are only livestock, mules and horses in the village, so don't be surprised if you step on the ground.
What does the insect look like?
What does the little flower look like?
Looking at this old man riding a mule and smoking a dry tobacco bag, I had a special natural and unrestrained feeling-
There are many cacti on both sides of Norden's house. Those bearing fruit can be picked at will, unlike Dali, where the double porches are sold for money.
Nuodeng is also a must for the old tea horse road-
I don't know which side of the God is worshiped in the Buddhist niche on the roadside-
Lingxing gate, the most famous ancient building complex in Nuodeng
Yuhuangge was listed as a county-level cultural relic protection unit by Dali as early as 1987, and was approved as a state-level cultural relic protection unit the next year.
The Lingxing gate is the most complete existing ancient wooden archway in western Yunnan. The carving on it is vivid and highly skilled!
Next to the mountain road leading to Yuhuangge is a local school,
It's summer vacation, but the children here still seem to be in school, and some college students come to teach.
At the end of the path is the Confucius Temple,
Although Norden is a small village, in ancient times, it enjoyed the treatment of county-level because of the rich taxes brought by salt production,
From the Confucian and martial temples in the Jade Emperor Pavilion, we can see the brilliance of that time.
Gorgeous carved beams and painted buildings-
In the Confucian temple, I met a local celebrity, Mr. Yang,
Lao Yang is one of the most famous people in Norden,
From then on, I met several friends and local people who said that Mr. Yang was a legend,
Because Mr. Yang's spiritual level is beyond ordinary people's ability,
If you have something to say, please contact Mr. Yang.
Mr. Yang is very talented. His message book is full of authentic works of tourists from all over the world,
And he is also very enthusiastic. He will introduce the history of Norden to you and invite you to drink tea. Please feel free to drink.
Mr. Yang's catchphrase is "I'm an old man,%,..."&*&"
Visited his residence, simple, so simple!
Tao follows nature - a calligrapher proposed it to Mr. Yang.
The main hall of the Jade Emperor is of exquisite wood structure, and the broken 28 constellations on the top of the Jade Emperor Pavilion is even more intriguing.
The stone lion outside the door is also immersed in the years, quietly guarding-
In the courtyard in front of the pavilion, two crabapple like flowers are blooming well-
Flowers bloom and fall all over the ground-
The cracked wall is also telling the story of time. This used to be a school-
Exquisite wood doors and windows-
It's time to have dinner after most of the tour. Norden doesn't have a restaurant. All meals are in the hotel.
Because that day the aunt who promised to leave the hospital went to learn dancing and asked for leave, so she came to Fujia Liufang for dinner.
As for Norden ham, I can only say that it is in the past.
I asked the local uncle if he still had ham that could be eaten raw in two or three years,
Answer: already sold out! At that time, it sold for more than 30 yuan, but later it went up to more than 40 yuan. If we wanted to sell it, we sold it all( Now it's 50-60:(
I said that Taobao has sold that kind of vacuum packaging, which is guaranteed for three years,
Answer: the following County town ham factory.
When I saw the ham lying down, I said, brother, it can be eaten raw. Cut some for me to try.
Elder brother said that we generally don't recommend eating it raw (in fact, we can't eat it raw at all, it's not the year yet),
But at my insistence, I still cut a little bit for me, and then I knew that all raw foods were deceptive,
And that kind of raw Spanish ham is not the same thing, so disappointed!
Back to dinner, I had dinner with a couple in Beijing,
Bean cake - it's said that it's a specialty of Norden. It gives me a general feeling, like fried rice cake
Sour papaya ham and local chicken soup - what a gorgeous name. I'm drooling after reading it( ¯﹃¯)
Well, how to say, real material! The native chicken was raised in captivity and slaughtered on the spot.
The soup should be slightly greasy, but because of the sour papaya, it becomes refreshing and tastes better. The disadvantage is that it has! Be careful! expensive!
Fried ham with wild bamboo shoots-
Ah! This is a favorite dish of fried chicken. It's very fragrant!
The fried ham releases the excess oil, and the fragrance is absorbed by the bamboo shoots. The whole ham is very good!
Cold mixed tree flower-
It's a refreshing cold appetizer. Tree flowers are also wild fungi. They don't taste too much,
Sparse, and crisp cucumber is very good, compared with the bark (later will eat) is too good!
Sequel - published on September 25, 2013 19:43
2) Shaxi
Shaxi ancient town, the only living market on the ancient tea horse road, was listed in the list of endangered buildings in the world in 2001.
Some people jokingly call her Lijiang 20 years ago. Although I have never been to Lijiang, I know that Shaxi is always Shaxi.
The day of arrival coincided with the Chinese Valentine's day. Walking in the small Si Deng Square Street, it was unexpectedly lively,
The name of the hotel is called majuan 46, which I like,
I prefer his position - right next to the ancient stage, though Shaxi is so small.
While waiting for check-in at the front desk, I heard a few people saying how wonderful the meteor shower was last night,
Suddenly in the heart a stuffy, originally I remember the wrong day, originally meteor shower is today's early morning, OK.
Beautiful idyllic scenery, starring in yujinqiao, friendship playing big pig mother and piglets-
TIPS:
How to get to Shaxi: from Nuodeng to Yunlong County passenger station, there are many minibuses to Lanping,
It's about 30 yuan. It's more than 2 hours. The scenery is very good. The car goes along the river and shuttles among the mountains.
After arriving at Lanping passenger station, you can directly buy tickets for Jianchuan. There are many trains, and the trains to Lijiang will pass by Jianchuan.
The ticket should be more than 20-30 yuan, and the journey is about 3 hours. There is a minibus to Shaxi outside the back door of Jianchuan bus station. It costs 10 yuan per person.
The first sight of Shaxi is in the painting.
I mentioned earlier that I was unexpectedly busy when I went to Shaxi that day. Later, I found out that it was not Qixi,
It's because a school organized a hundred students to come to Shaxi for sketching. It's very happy!
Shaxi is not big. I have stepped on some main streets several times,
From time to time, I stopped to look at their paintings, and then to see the real perspective.
This beautiful woman by Yujin bridge (though she has covered her whole face as a Muslim) is the one I stop most,
I just pass by and walk by, until sunset still see her, different from other sketching style, fun!
Man in the picture, painting in the man.
Oil painting, watercolor painting, gouache painting, pen and ink painting, every painting is wonderful in my eyes-
Piglets break into the camera again-
Diving and swimming seems to be a favorite entertainment for local children. What did the passing Bai aunts buy back from the market?
Walking back to the central area of the ancient town, a big locust tree has been standing for hundreds of years.
Ancient stage-
I live in CYTS horse circle 46, which is on the far right of the ancient stage. Closer to it is a grocery store,
Thank you for the Bai elder sister in the grocery store. Thank you for the peach you gave me, although we just met.
Xingjiao temple is the core area of Sideng street. The whole temple is old but magnificent,
The wood carvings and painted beams in the temple are worth savoring.
Turning into the path, it seems that you can meet these ancient buildings that have been sleeping for a long time.
The traces of time bring them extraordinary beauty-
Only Ziqi East is missing. What is the diluted scarlet letter telling-
Such old villages are often accompanied by a group of old people who are nearly 80 years old,
Young people should go to developed cities to work, while the old people and children are left behind,
When I enter a temple, it looks like a nursing home. The old men are smoking and playing cards,
Look at the food. It's good!
HI ROBOT-
I see more than two or three slogans-
Hand painted postcards are full of love for Shaxi-
There is not one of the most exquisite wood carving beams I have ever seen
The custom of Bai people is to stick couplets on their doors. There are red couplets for happy events and white couplets for funerals,
Just a few words can show the deep cultural heritage.
As a selfish eater, the absolute reason to go to Yunnan in August is bacteria! Son!
It's a pity that the eyes are big and the stomach is small. In the end, there's not much to eat(
It's time to introduce my favorite food,
In fact, there are not many features in Shaxi's food and drink. You can choose not to go to the main commercial areas,
Are insured by foreign businessmen, unified lowest tourist price, thank you.
Where to eat? Well, first of all, leave Sideng street and go to the street outside (where the minibus gets off) to the left,
Later, there was a way to their town. The prices of the restaurants of that generation were relatively high, and there were many choices.
It is said that the beef hot pot of Longfeng Ruiying Hotel recommended by my friend is excellent. Unfortunately, he closed down(
Then I went to a small restaurant named Youyi village.
Remember this face,
Her name is Jiao Sanmei
In fact, the restaurants in Dali are very simple. There are basically no menus.
You have to walk in calmly, and then go straight to the freezer to see which meat and vegetables you like,
Then imagine in your mind the taste of burning them with a lot of peppers,
Well, I'll have a fried meat with chili! Incense! Dinner! Super meal!
Another Boletus!
I said, elder sister, how much is Boletus? Elder sister said, 15 yuan for a plate. I said OK, elder sister said, come and wash it yourself
Wash. One. Next. Do I have to wash it myself? The elder sister said, yes, too busy, no time.
Well, I'll wash all these Boletus in the pool outside the store and then hand them over to my elder sister.
texture? Tender, super tender!
Let the time jump to the noon of the next day, because I don't eat much, I will introduce it regardless of the time axis.
The next day, I went to Jiao Sanmei(
Then I said, sister, do you have spare ribs today? The elder sister said yes,
I said, elder sister, do you have Tricholoma matsutake? Elder sister said, no, it's only at night. You need to eat it now and buy it yourself!
Well, you're a bully. I went to a big sister who sells matsutake and talked with her for a while,
She said that you come at a good time. These two days are the cheapest days for Tricholoma matsutake. Recently, they both sell for 80 yuan per kilo
I immediately feel very happy, do not hesitate to let the scale of 20 yuan.
Back to Jiao Sanmei, she said that she bought it so quickly? I said yes, she said, go and wash it.
I didn't even think about it, so I picked up my basket and ran outside to work in the pool. I really didn't hesitate.
My elder sister praised that the Tricholoma matsutake I bought was good, hard, white and fresh!
Tricholoma matsutake has its own original flavor. What's the original flavor? It's the pine fragrance.
Very rich, quite satisfied!
Then comes the classic dish of Bai Nationality - Peppermint fried spareribs, full of pot gas!
Flowers are also a dish for Yunnan people. It's really interesting. It's my first time to fry peppermint,
It's crispy and delicious with the aroma of pepper and mint!
Another good shop - 58 courtyard.
It's run by a sister from Taiwan. She has been in Shaxi for many years,
The whole environment gives me a warm and comfortable feeling, and the accommodation environment is also quite good.
The shop also offers simple meals-
Homemade yogurt with plum jam on it-
Osmanthus frozen top Oolong - mellow and fresh
Shaxi dogs are very happy, the whole lazy.
This is Wang Xingren from 58 yard
The following two goods are the giant Wang Xingren of majuan 46
Some traffic information from majuan 46 and the confession of the dog (if you can see it clearly)
The scene switches to the next morning. When I wake up, I chase the morning glow,
Unfortunately, the strength is not enough to break through the clouds to usher in the sunrise.
From Shaxi ancient town to Yujin bridge, there are a lot of paddy fields,
After passing the paddy field, there were several villages. I stood in front of the village and asked a local elder brother,
Brother, what's the name of this village? Ah. Xiaononghe village. Well, thank you!
In a look at the number of the village - like longe village, ok..
But this village is really good. It's ancient!
Little sparrows, will you write music again?
Is that the evil way of the outside world?
This is a toilet-
Looking back on the road, Shaxi is waking up!
End of Shaxi.
Thanks for watching. The rest will be updated as soon as possible:)
Today is Monday, Jueming poison master has been updated!
I'm going to chase drama, Lao Bai, come on!!
Sequel - published on September 26, 2013 20:26
3) Dali ancient city & Cai Village
In fact, after I finished writing Norden and Shaxi, I felt a lot more relaxed.
Because these two places are my favorite places in this trip, I can't wait to introduce them to you.
Now I can slowly write about the section around Erhai Lake, with disappointment and surprise.
When it comes to Dali ancient city, many people will say: commercialization, nothing to go to.
Indeed, as one of the first tourist attractions developed in China, Dali is undoubtedly commercialized,
Especially when you unfortunately step into the road of fraternity or revival, you will instantly feel like falling into a vulgar hell.
However, in my opinion, Dali, like all cities, has its advantages and disadvantages.
People who know her well can always find one or two small shops that are joyful and independent of the world.
When you walk on the people's road, you will feel that the road is like a disturbed palette,
All kinds of people, all kinds of shops, all kinds of stalls,
It's time to test your eyesight or taste,
You can stop and stop in front of those jewelry stalls from a country on the other side of the Himalayas,
I can also walk by and see hardworking people weaving with small beads wholesale from Taobao.
It's not bad, it's not bad, we need to encourage all kinds of things.
I really like the hotel in Dali. It's a small single room. It's so simple that it can't be decorated any more.
However, when I wake up and open the window, I can look at Cangshan through the narrow window, or look at the clouds in the sky.
I also like his name - to be ash. It's so nice. It's like being independent of the world,
Hiding behind erhaimen is the next section of Renmin Road, but there are many interesting shops.
I also like their price, 50 yuan a day, off-season 600 yuan can be monthly rental.
Dali is a little complicated. I'm just a passer-by who stayed for a day,
I can't recommend anything, I can only photograph something interesting.
The owner of this manual shoe stand is a foreign old man. I forgot his name.
I met him early in the morning, when he was sitting outside a cafe, drinking coffee and reading books,
You will notice him naturally because of his shoes, which are very chic and different colors on the left and right.
Later, when I came back, I saw him stay in front of the shoe stall. I didn't ask for the price. I think it would not be low.
I will take a picture of my love for blue-
Is the left side of heaven the right side of hell?
People's road also has many small partners who earn travel expenses by taking photos and making postcards. Come on!
Although I buy postcards everywhere, I have never written or sent them. There is only one reason - ugly words:(
The famous fragrance tavern has never been patronized-
I heard that the boss has a big temper. I heard that minced meat and eggplant are the first dishes in the legend
Besides Renmin Road, Yeyu road is also a good one,
I walked back and forth three or four times in this small shop called "haofengguan", and every time I stopped to have a look.
Really, I like some small shops just by name.
Yunnan fruit is also quite good, some look ugly, although shriveled, but the taste is really abnormal sweet-
This kind of self-service shopping stall should be the most common on people's road,
Life should be free and more wonderful. It's good to be young. Let's roll, Sao nians!
I really like the style of Dali restaurants,
Red, green, green, purple, white and yellow together, people look very comfortable!
It's really interesting to see a Bai grandmother selling eggs in a basket-
ok Talk about eating and drinking,
People in Yunnan start their morning with a bowl of thin bean powder,
This pea powder looks very monotonous, but you can understand the secret when you take a bite.
Cooked just right thin bean powder, but also thin thick, accompanied by red pepper, green chives, drink full of fragrance!
It's the same as Shanghai people who drink Soybean Milk with fried dough sticks and Beijing people who drink Soybean Milk with jiaoquan,
Yunnan people have to drink this thin soybean powder with fried dough sticks. Cut the fried dough sticks into small sections and roll them into the thin soybean powder,
It's quite satisfying to put it in your mouth!
Then there is one of the eighteen monsters in Yunnan. Milk is sold in strings - roasted milk fan.
I really don't know which 18 kinds of Yunnan's 18 monsters are, but I like them very much.
The roasted milk fan is also quite heartwarming. The milk fan is slightly burnt on the charcoal fire, and then it is brushed with rose sauce,
Eat into the mouth is full of sweet, chew a few mouthfuls and can return a strong milk flavor, great!
There are countless restaurants on Renmin Road. According to the source, a restaurant called "Zhenhua Hotel" has a good reputation,
In fact, I love this shop with some local flavor in the places.
Cold mixed bark-
This bark is not real bark, but moss growing on rocks or trees,
And what's the taste like? Well, it's just the bark taste. It's astringent, bitter and dry. Some people can't eat it.
The signature dish of Zhenhua hotel is Erhai fish in casserole,
In Shanghai, I often drink river crucian carp stewed tofu soup, and this casserole fish is the taste.
After eating salty and spicy dishes for so many days, I'm really happy to drink such a bowl.
Fried meat with pickles-
This is a good dish for dinner. The homemade pickle is sour and cool enough, with pepper. Tut tut!
In the evening, I was forced to soak a bar, drinking cocktails with little cost performance and smoking hookah with little cost performance.
This is not the point, the point is to chat with a few friends, casual chat, happy!
This bar is in the middle and lower section of Renmin Road. It's called Sun Island
Compared with those noisy bars on Bo'ai Road, it's too much better and more popular!
There is no new place for mojito. The reason is that it is relatively safe. What you don't want to do is also a failure=
OK! Part 2
Caicun is also a wharf along Erhai Lake. I will introduce Erhai Lake to you not so early,
Because I prefer the sea tongue or the two corridor ride to the Erhai Lake in the dig color section.
About caicun, I will talk about the vanilla garden called "Muba" and the ecological farmland called "Xinghu".
The big windmill seems to take me to a distant country.
How can I say about this minimum consumption? In fact, it's disgusting.
Muba Vanilla Garden is run by a couple in Taiwan. Its main business is its lavender field.
When I went there, most of the lavender had passed the best appreciation period because of the rainstorm in the past few days.
It is said that at the end of June, when the film opened, it was very beautiful!
I can only use the angle of the photo to deceive your eyes, of course, really beautiful!
Since there is a minimum consumption, there will naturally be consumption items-
Herbal tea brewed with various herbs has a light fragrance-
Then I have to praise his family's pizza. It's baked in a fruit wood kiln. It's very professional!
Salami sausage pizza-
Whether it is the effect of cheese drawing, or the degree of hardness of cake skin are very good-
When I was sitting in the sunshine room of vanilla garden enjoying delicious pizza, I was surprised to see a sunflower field opposite,
In this way, I met star lake and brother Li,
The so-called "Star Lake" is a wonderful idea of brother Li, the owner of this land of nearly 20 mu,
Brother Li wants to create a pure ecological garden between Cangshan and Erhai,
This year has just begun, and more flowers will be planted one after another.
In the field, I talked with brother Li with a hoe in his hand for a long time. About his ideas, I can only say respect plus respect.
It's a pity that when I went there, it was almost 7 p.m. and the sun was setting,
Imagine a large sunflower with the sun and Yunnan that blue sky and white clouds set off what a wonderful picture!
The end of Dali & caicun
Sequel - published on September 27, 2013 19:17
4) Xizhou & Taoyuan & haishe
At the end of the eight day holiday in Dama, I returned to my work and also to the editing of travel notes.
Today, I will write about Xizhou ancient town, Taoyuan wharf and haishe Peninsula together to summarize the western part of Erhai Lake.
For these three places, I think Xizhou has the flavor of market, Taoyuan is the type of comfortable enjoyment, and Haihe is pure and natural.
As a habit of traveling, I will insist on going to every local vegetable market to have a look. Naturally, Xizhou is no exception.
Let me start with the fair in Xizhou——
Xizhou Fair will be held every morning. In fact, it's the same as our shopping.
Everyone went to the market to buy some meat, vegetables and daily necessities,
After the avian flu crisis, we have never seen such a live bird market in Shanghai-
The fish in Erhai Lake is very fresh-
Vegetables, melons and fruits are rich in color-
Local people also like to use baskets-
The pig skin smoked and roasted with rice straw is a delicacy after simple processing-
Taro flower seems to be a common thing in Yunnan-
All kinds of sour plum-
Carving plum is very particular about its production technology-
Harmonious coexistence between villagers and neighbors-
Further into Xizhou ancient town-
Xizhou is a relatively rich village. According to the local people, Xizhou people are Jews in Dali,
The ancient architecture of Xizhou is worth savoring carefully. Please walk slowly, deeply and slightly. That's the real Xizhou.
I especially like the family precepts on the architectural screen wall of Bai nationality-
The allusion of Bai Ren's family style originated from Zhang Gongyi's "Bai Ren" in Tang Dynasty, in order to achieve family harmony-
Yan's courtyard is the Architecture Museum of Xizhou, but I didn't go in for the fee=
Since you come to Xizhou, you have to taste the so-called &q