Lijiang
Southwest Airlines Grounds Flights Nationwide Due to Technical Issues
This afternoon, Southwest Airlines announced via Twitter that it's "in the process of resuming normal operations" following a nationwide computer outage that forced the airline to ground flights around the country for the second time in less than 24 hours.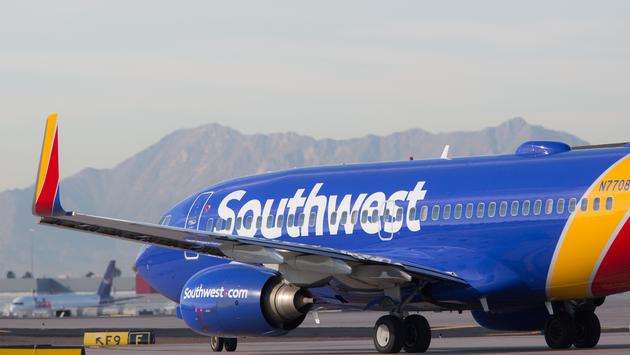 This afternoon's flight disruptions followed a similar suspension of Southwest departures that occurred on Monday night, due to "intermittent performance issues" with a third-party weather data provider. At that time, the airline told Fox Business that the technical glitch had prevented the "transmission of weather information that is required to safely operate our aircraft."
"While the vendor worked to restore connectivity, we implemented a ground stop to protect the safety of our crews and customers," the carrier explained in a statement. While Monday night's weather system errors were reportedly resolved and operations restored, another technical issue arose this afternoon that forced the airline to temporarily ground planes around the U.S. yet again.
Tuesday afternoon, The Federal Aviation Administration (FAA) confirmed that it had, "issued a temporary nationwide ground stop at the request of Southwest Airlines while the company resolved a reservation computer issue."
According to CNN, Delta Air Lines and Alaska Airlines had likewise reported technical systems issues that were affecting their reservations systems the day before. Delta told the outlet that it was working to resolve a technical issue that was preventing customers from purchasing tickets on its app, website and through the Reservation Call Center.
Alaska Airlines also posted on its booking page Monday, "We are currently experiencing issues that affect shopping at alaskaair.com, our mobile app and through our contact center. We are actively working with our partner that powers our shopping platform to resolve the issue. We apologize for the inconvenience. Please try again later."
Southwest told CNN Travel that it had been forced to cancel roughly 500 flights, and aviation tracking website FlightAware showed 966 delays across Southwest's network, estimating that cancellations and delays combined had affected 42 percent of the airline's Tuesday schedule.
Thousands of customers affected by the flight delays and cancellations frustratedly took to the Twittersphere with questions and complaints, some already aboard planes who waited for hours to take off, others in the airport waiting out lengthy delays and others headed to local hotels after their flights were canceled.
Southwest said that it's, "in the process of investigating the root cause of each event to determine the reason behind the technology issue."