Lijiang
South Dakota and Wyoming Team Up to Promote the Ultimate American Road Trip
South Dakota and Wyoming 's tourism departments announced they have teamed up to create a joint tourism campaign, Black to Yellow , to encourage Americans to explore their states' natural wonders.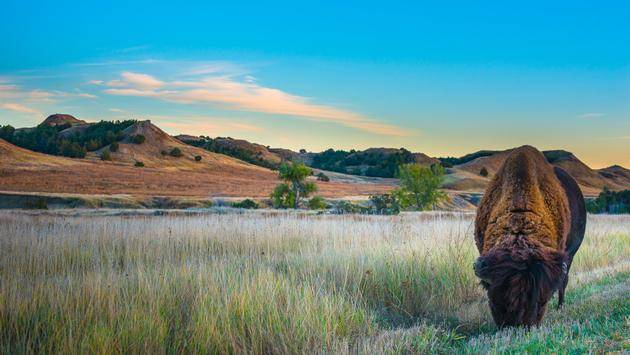 The campaign created several different road trip itineraries showcasing the two states' local flair, natural wonders and historic hotspots, from the incredible to the wacky.
Along these itineraries are well-known national parks, like Badlands National Park, as well as lesser-known attractions, such as South Dakota's Wall Drug.
"Wyoming's unparalleled wide-open spaces give travelers an abundance of opportunities to explore and to do so safely," said Wyoming's Governor Mark Gordon. "Wyoming and South Dakota's new road trip campaign will truly showcase the pioneering spirit, a rich history, and western hospitality both states have to offer."
"South Dakota is open for those ready to travel," said Governor Kristi Noem. "Folks from every corner of the country are road tripping to South Dakota's great places and open spaces. Our partnership with the Wyoming Office of Tourism will help expand our message and attract adventurers looking to explore the beauty of America's most treasured landmarks."
The online marketing campaign will run for the entirety of September 2020. It will feature audio ads on Pandora and Spotify as well as social media ads.