Lijiang
Some Travel Advisors' Land-Based Sales Are Soaring Past Pre-Pandemic Levels
Travel host agency InteleTravel 's latest booking data review has offered up some exciting insights into travel consumers' current and near-term behavior.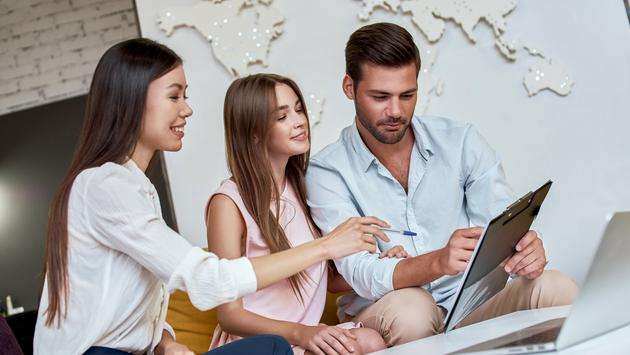 Its network of independent travel advisors is collectively seeing a profound surge in all-inclusive resort reservations, tour bookings and other land-based sales in hotspot destinations like Las Vegas in the U.S.; Los Cabos and Cancun in Mexico; Punta Cana in the Dominican Republic; and Jamaica's Montego Bay .
The sales spike has been so high that InteleTravel and its travel advisor network are reporting that they've surpassed 2019's record-setting, pre-pandemic volumes. And, 2019 constituted the company's biggest year ever in its 30-year history, with over $225 million worth of travel products sold.
President of InteleTravel James Ferrara confirmed, "We have already recovered 100 percent of our pre-pandemic business and will end the year with at least 15 percent over 2019." Sixty-eight percent of that lift is expected to come from land-based business.
The host agency's sales volumes are currently up 44 percent over 2019. Resort packages (typically at all-inclusives) comprised around 70 percent of its sales volume, while standalone hotel bookings accounted for 15 percent, escorted or guided tours contributed 10 percent to the total, and excursions and activities supplied five percent.
One of InteleTravel's preferred partners, Apple Leisure Group 's (ALG) Apple Vacations brand has seen this year's bookings jump by more than 90 percent over 2019. The leading vacation company is presently up by an incredible 181 percent over the same period in 2019 following a prodigious surge in sales last month.
Dave Spinelli, Vice President of Industry Relations at InteleTravel, explained, "The second quarter of 2021 brought a surge in demand from Americans looking to take domestic and short-haul vacations. This was driven by a combination of widespread vaccine distribution and pent-up demand, combined with an accumulation of savings, frequent flyer points and paid time off (PTO).
Meantime, although the cruise industry is finally getting back on its feet, InteleTravel's predicting that it won't see a sizable rebound until the first or second quarter of 2022. The travel host agency reported that its land/cruise business split has shifted from 2019's 60/40 proportions to 80/20 in 2021, due to the cruise sector's prolonged shutdown during the first part of the year, onboard capacity restrictions and the limited number of ships sailing before year's end.
Spinelli offered some predictions as to how travel sales will trend over roughly the next year: "We still have many vacationers traveling in Q4 and anticipate equally strong sales growth in the cruise sector in Q1 and Q2 2022, compounded by continued growth in land business. Our traveled cruise business will reach pre-pandemic levels in Q2 and continue to grow, fueled by strong demand, into Q3."