Lijiang
Sister Companies Seabourn, Holland America Extend Pause
Carnival Corp. sister companies Holland America Line and Seabourn both further extended their pause in operations well into 2021.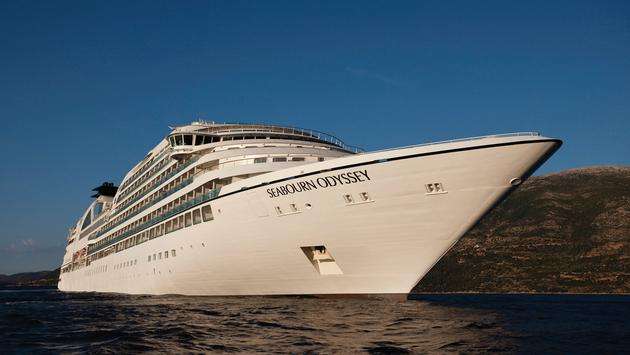 Holland America Line canceled all departures through March 31, 2021. The line also will cancel select longer voyages, and cruises of eight days or longer that call in the U.S., until Nov. 1, 2021.
Seabourn canceled select voyages of the Seabourn Odyssey and Seabourn Quest into early November.
The cancellations are not unexpected as cruise companies are working to meet the framework for a return to U.S. operations as outlined by the U.S. Centers for Disease Control and Prevention (CDC).
"We're fully committed to meeting the requirements necessary to bring guests back to our ships, including those issued by the CDC," said Josh Leibowitz, president of Seabourn. "Our team is grateful for the continued support we are seeing from guests, the travel advisor community, our partners and everyone with an interest in the hundreds of destinations we visit. Stay tuned for releases of alternative voyage options in the months ahead as conditions permit."
Specifically, Seabourn canceled select Seabourn Odyssey voyages from Jan. 16, 2021, through Nov. 5, 2021. Seven-day Alaska/British Columbia and the Pacific Coast sailings have not been canceled.
The luxury line also canceled Seabourn Quest voyages longer than seven days and calling on a U.S. port from July 22, 2021, through Nov. 6, 2021.
Seabourn guests will automatically receive a full refund or future cruise credits good for 125 percent of fares paid. The credit is valid for 12 months from the date of issue and may be used to book sailings departing through Dec. 31, 2022.
Holland America Line also canceled select longer voyages in Asia, Australia/New Zealand and South America through mid-April 2021. Some departures will be rescheduled to comparable dates in 2022.
Guests and their travel agents are being notified of the cancellations and options for future cruise credits (FCC) and rebooking.
All guests will receive an FCC. Those who are paid in full will receive a 125 percent FCC. Those not paid in full will receive an FCC of double the amount of their deposit. The minimum FCC is $100, and the maximum will be an amount up to the base cruise fare paid.
The FCC is valid for 12 months from the date of issue and may be used to book sailings departing through Dec. 31, 2022. Other funds such as air fares paid to Holland America Line may be transferred to a new booking or will automatically be refunded.
Guests booked on several longer voyages to South America aboard Westerdam, Asia aboard Noordam and Australia/New Zealand aboard Oosterdam will be rebooked to similar dates and itineraries in 2022. Those booked on the "Voyage of the Vikings" cruise, scheduled to depart July 9, 2021, aboard Zaandam, will move to a similar date in 2022.
All guests moving to a new voyage in 2022 will receive a $150 per person shipboard credit, protected pricing and equivalent stateroom category. Guests who prefer a refund can request one on the Cancellation Preferences form here by Dec. 31, 2020.