Lijiang
Singapore Airlines Expands Flights to US
WHY IT RATES: Singapore Airlines has seen signs of recovery for international air travel and is adding flights to increase connectivity. —Janeen Christoff, TravelPulse Senior Writer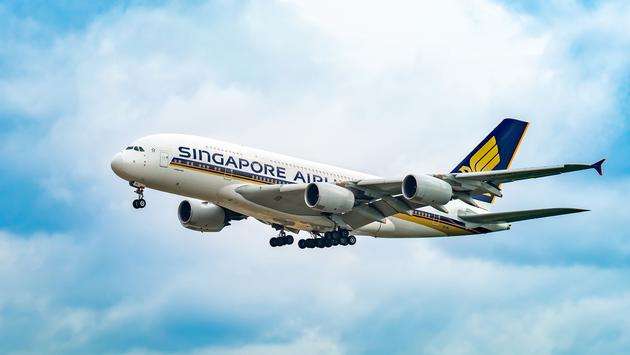 Singapore Airlines has announced a significant increase its existing U.S. flight schedule, expanding to daily departures from Los Angeles International Airport, San Francisco International Airport and John F. Kennedy International Airport (JFK) in New York. The carrier's daily, USA-Singapore flights will commence on January 18, 2021.
"We are seeing some promising signs for recovery in international air travel, particularly with the start of the vaccine inoculation program," said Joey Seow, regional vice president—Americas. "Our commitment to the U.S. market remains strong, and we will continue to invest in building our schedule and network to accommodate a longer-term return to travel as market conditions improve."
Ultra-Long Range Aircraft Deployed to JFK, SFO
Singapore Airlines will operate Airbus A350-900 Ultra Long Range aircraft on routes from JFK and San Francisco, in a two-class configuration with 67 Business Class and 94 Premium Economy seats. Three-cabin A350-900 LH aircraft will continue to be operated from Los Angeles, accommodating 42 Business Class, 24 Premium Economy Class and 187 Economy Class passengers. All SIA aircraft are equipped with the HEPA airflow management systems eliminating up to 99.97 percent of bacteria, viruses and particulate matter from cabin air, which is replaced every two to three minutes.
The carrier expects significant cargo traffic on each of the expanded services, primarily serving time-sensitive, high-value freight sectors such as pharmaceuticals, technology and fresh produce, among others.
Flight schedule:
JFK
SQ23 departs daily at 22:30, arriving SIN at 06:10 two days later. Estimated flight time: 18:40.
SQ24 departs SIN daily at 02:25, arriving JFK at 07:30 (same day). Estimated flight time: 18:05.
SFO
SQ33 departs daily at 20:50, arriving SIN at 06:25 two days later. Estimated flight time: 17:35.
SQ34 departs SIN daily at 18:40, arriving SFO at 17:20 (same day). Estimated flight time: 14:40.
LAX
SQ37 departs daily at 22:25, arriving SIN at 08:15 two days later. Estimated flight time: 17:50.
SQ38 departs SIN daily at 20:45, arriving LAX at 19:55 (same day). Estimated flight time: 15:10.
SOURCE : Singapore Airlines press release.