Lijiang
Silversea Reveals 132-Day Far East-West" World Cruise in 2024
Silversea Cruises on July 14 opened an exclusive pre-sale on its 132-day World Cruise 2024 for Venetian Society members and travel advisors. Sales open to the public on Aug. 4.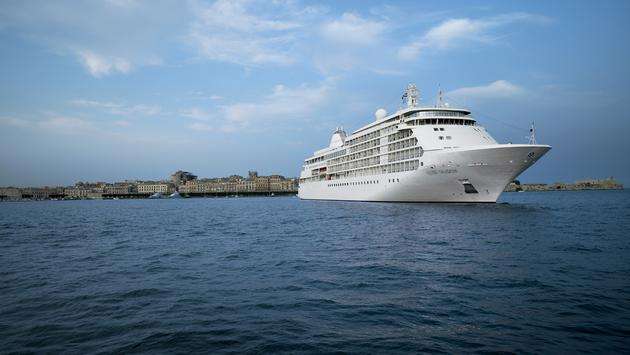 Responding to a burgeoning demand for extended voyages, the 132-day "Far East-West" journey will visit 65 destinations across 14 countries, including 40 new destinations for a Silversea World Cruise. The itinerary includes 23 overnight stays.
Hosted aboard the 388-guest Silver Shadow, the voyage will depart San Francisco on Jan. 15, 2024. The luxury ship will sail from east to west on a round-trip itinerary that will encompass most of the Pacific Rim, from Hawaii and remote Pacific isles to Australia and New Zealand, through Southeast Asia, China, Japan, and the Russian Far East, and back across the Pacific to Alaska, Canada, and California. It is the first time the Russian Far East and Alaska will feature on a Silversea World Cruise.
"Ultra-luxury travel is well and truly back, and our guests have expressed a strong desire for longer cruises to faraway destinations, exemplified by the resounding success of our World Cruise 2023, which sold out on the day of its general opening ," said Silversea President and CEO Roberto Martinoli. "Building on that momentum, our World Cruise 2024, 'Far East-West,' is designed to bring together some of the world's most interesting and far-flung destinations in a meaningful way that lets guests experience the true joy of exploring the world again, while enjoying superlative comfort and luxury, and making lifelong friends."
Silversea hosted an exclusive, virtual premiere of its World Cruise 2024 for selected guests and travel partners. Shot over three days at the Villa Arconati near Milan, a cinematic production, hosted by Fernando Barroso de Oliveira, Silversea's ambassador to the Venetian Society of past guests, preceded a live Q&A session with Martinoli and Chief Commercial Officer Barbara Muckermann.
"We decided to unveil our World Cruise 2024 to members of our Venetian Society and travel partners by way of a cinematic extravaganza, in which our beloved Fernando took center stage to showcase this incredible itinerary, presenting the voyage's highlights to a holographic version of himself," Muckermann said. "In a nod to our Italian heritage, we hired a beautiful, historic villa in the Italian countryside to surprise our guests and to emulate the elegance in which they will travel while on the World Cruise 2024."
In addition to a bon voyage gala reception, dinner and overnight in San Francisco on the evening before departure, and a special farewell event upon the voyage's conclusion, full World Cruise 2024 guests will enjoy a collection of experiences, including:
-- An evening on the USS Missouri in Pearl Harbor, Hawaii, on Jan. 21, 2024. The event will feature a warm Hawaiian welcome and dinner in full view of this majestic icon, accompanied by music of the 1940s.
-- A night at Uluru in Darwin, Australia, March 8-9, 2024. In the heart of Australia is Uluru, also known as Ayers Rock, a solitary mountain with desert stretching out from it as far as the eye can see. The included overland program includes a cultural event and dinner under the stars. Round-trip air travel and an overnight at a luxury hotel are included.
-- Majestic temples in Semarang, Java, Indonesia, on March 19-20, 2024. The Hindu temple of Prambanan and the Buddhist temple of Borobudur on Java, both UNESCO World Heritage Sites, headline this included experience. An overnight at a luxury hotel in Yogyakarta offers the chance to see both attractions with a sunset dinner at Prambanan with the temples lit up and a sunrise over the Temple of Borobudur the next day.
-- A night at the Russian opera in Vladivostok, Russia, on April 27, 2024. Silversea guests will be seated in front of the Primorsky Stage of the Mariinsky Theatre, which is claimed to be the world's northernmost opera house. Preshow and intermission caviar and champagne is included.
Fares for Silversea's World Cruise 2024 range from $66,000 to $276,000 per guest, based on double occupancy. The World Cruise includes at least one free shore excursion in every port of call – more than 200 experiences in total – as well as a selection of bespoke shore experiences. From Brisbane, guests will embark upon a full-day tour of Lady Elliot Island and the Southern Great Barrier Reef. From Petropavlovsk, guests will take a helicopter ride over the remote Kamchatka Peninsula, traveling to the Nalychevo Valley to bathe in the area's hot springs.
For full World Cruise 2024 guests, the journey includes private executive transfers; a bon voyage reception, dinner and overnight accommodation before embarkation; business-class air (from selected countries/gateways); a VIP meet-and-greet; complimentary baggage valet; business-class lounge access; and more.
Silver Shadow features all ocean-view suites, butler service for every suite, and four restaurants. All-inclusive amenities include complimentary premium wines and spirits, specialty coffees, bottled water, juices and soft drinks served throughout the ship; an in-suite bar, stocked with guests' preferences; a complimentary in-suite 24-hour dining service; and unlimited, complimentary Wi-Fi.