Lijiang
Silversea Resumes Ultra-Luxury Cruising With Two New Ships
Premier ultra-luxury cruise line Silversea Cruises today celebrates its return to global operations along with the maiden voyage of its new flagship, Silver Moon , sailing from Athens, Greece.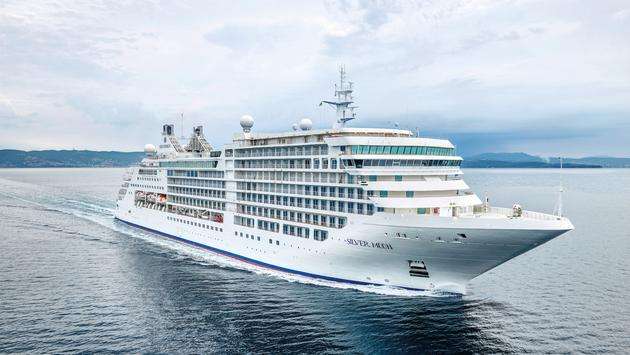 Silversea's other brand-new ship, Silver Origin —an all-balcony, 100-passenger expeditionary vessel that's been purpose-built to sail in the Galapagos—is also set to embark on its inaugural voyage tomorrow, June 19, departing from San Cristobal. The line's first destination-specific ship will begin sailing a series of all-new itineraries around the equatorial archipelago.
"With the maiden voyages of these two beautiful ships, we welcome guests to rediscover exotic destinations, cultures and cuisines in our trademark level of comfort, with impeccable personalized service," Silversea's President and CEO, Roberto Martinoli, said in a statement. "These initial sailings will transport guests to our most sought-after destinations in the Greek Isles and the Galapagos Archipelago, and we look forward to the further expansion of our offering in July with resumed service to Alaska on Silver Muse and Iceland on Silver Shadow. I look forward to personally welcoming our guests aboard Silver Moon in Greece."
—Freshly launched flagship Silver Moon is scheduled to sail 10-day itineraries in the Greek Isles and Cyprus. The 596-passenger vessel is one of the most spacious in Silversea's fleet, yet retains the cruise line's signature small-ship intimacy. Guests will delight in its luxury ocean-view suites, fine dining and personalized service, with a nearly 1:1 crew-to-guest ratio.
—Silver Origin was designed specifically with the unique and fragile biodiversity of the Galapagos Islands in mind and is one of the most energy-efficient in its class. The vessel will operate ultra-luxury, seven-day expeditionary voyages around the archipelago year-round. The ship boasts 100 balcony-only suites, the highest expert guide-to-guest ratio in the Galapagos (1:10), and the highest Zodiac-to-guest ratio (1:12.5) in the region.
—Silversea's pioneering culinary program 'Sea and Land Taste', or SALT, will also make its debut aboard Silver Origin. This unique, immersive culinary concept offers guests the richest gastronomic experiences possible, bringing them a taste of the authentic cultures and traditions of the destinations they're visiting.
Silversea's top priority continues to be the health and safety of its guests, crew and visited communities. The cruise line's global healthy return to service is informed by guidance from medical experts and government health authorities from around the world. Silversea has implemented a comprehensive, multilayered set of science-backed protocols to safeguard its guests, also approved by the Healthy Sail Panel. Among these is a requirement that all guests and crew be fully vaccinated against COVID-19 before they embark on their voyages.
For more information, visit silversea.com .