Dali
Seabourn Plans Summer Caribbean Cruises From Barbados
Seabourn is developing plans to restart guest sailings on a second ship with weekly roundtrip cruises from Bridgetown, Barbados, beginning on July 18, 2021.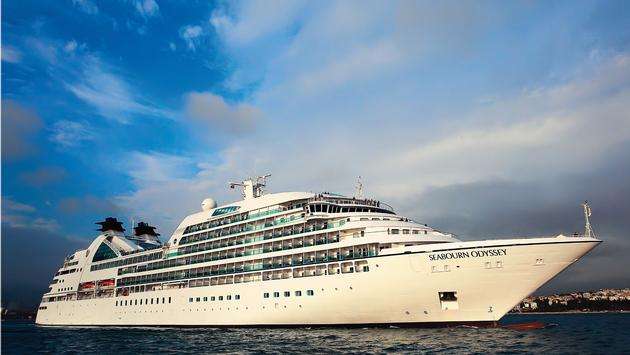 The luxury line also has plans to resume sailing in Greece aboard Seabourn Ovation starting July 3.
From Barbados, Seabourn Odyssey will operate seven-day cruises to Southern Caribbean destinations, including Antigua, the British Virgin Islands, Dominica, Grenada, St. Lucia, St. Maarten and St. Kitts. The voyages are open for booking on April 21.
Guests can also choose a 14-day option, which combines the two different seven-day itineraries in the Caribbean Sea. Previously released itineraries for fall 2021 sailings include additional port calls in St. Vincent and the Grenadines, Guadeloupe and Martinique.
The itineraries include Seabourn experiences such as "Caviar in the Surf" at Carambola Beach, Saint Kitts & Nevis, and an afternoon of watersports from a marina platform on the back of the ship.
"We look forward to welcoming Seabourn back to our shores and are pleased with the outlook for the restart of the cruise industry," said Sen. Lisa Cummins, minister of tourism and international transport for Barbados. "Safe travel is our priority, and placing vaccinations and other key public health travel protocols at the core of our cruise industry restart will not only restore traveler confidence, but also offer comfort to visitors and Barbadians alike."
The voyages are open to people that are fully vaccinated against COVID-19. "Fully vaccinated" is a minimum of 14 days following the first or second dose (for those vaccines requiring two doses) of the COVID-19 vaccines. Proof of vaccination and the dates given will be required. Approved forms of documentation will be confirmed closer to the time of departure and must be shown at the terminal prior to boarding. Seabourn team members will also be vaccinated.
Seabourn guests will be required to comply with all health protocols that may be in place at the time of their departure. Travelers should check on travel requirements regularly, for both inbound travel to Barbados and the return home, since policies continue to change based on the latest advice.
Additional initial preventive health measures will also be in place, including health screening questionnaires, face mask requirements, physical distancing and capacity controls for indoor venues, as well as enhanced environmental sanitation and upgraded high-efficiency air filtration in the heating & cooling system.
The brand's protocols are subject to change in collaboration with medical experts and government bodies.
Seabourn is finalizing additional details for these voyages, including more information on the shoreside experiences, and will share them in the coming weeks. The brand offers flexible cancellation terms through "Book with Confidence" as well.