Dali
Sanitization Remains a Key Concern for Travelers
Vioguard , a leader in UV-C technologies for infection control, has just released the results of a consumer survey aimed at better understanding the importance of elevated sanitization protocols in the minds of travelers, especially as post-pandemic travel begins to open up.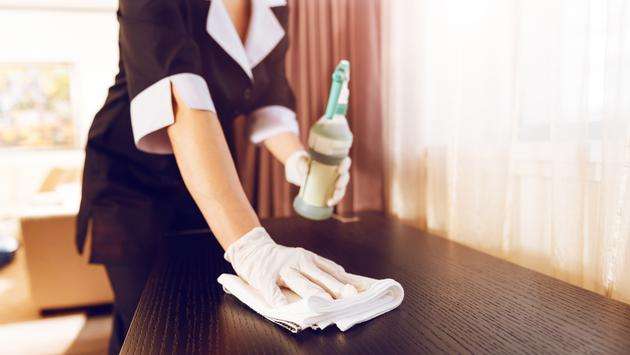 Key Survey Findings:
—Seventy-five percent of survey respondents said that it's important to them to know about a company's sanitation protocols before they travel.
—Nearly 70 percent of customers indicated they'd feel more comfortable using a travel company that incorporates UV-C light into its disinfection regimen than they would with a company using only traditional cleaning methods.
—On a scale of 1–10, participants answered "6" on average when asked about the importance of disinfecting one's personal belongings (e.g., phone, wallet, keys, headphones, suitcases, briefcases) when traveling.
—More than half (58 percent) of respondents plan on waiting until they're fully COVID-19 vaccinated before traveling again, either domestically or internationally.
—Over 65 percent of customers said they'd feel safer if their destination's state or city were to require a negative COVID-19 test or proof of vaccination .
"We can deduce from this survey that, as travel begins to ramp up again, sanitation processes are still going to be top of mind for travelers, and the use of UV-C light in a company's protocols could be a deciding factor under today's circumstances," said Mark Beeston, Vice President of Sales at Vioguard. "It is our hope that travel and hospitality companies across the nation can use this information to continue accommodating the needs of their customers and guests, even after this unprecedented experience, to ensure the safe return of the travel industry."
Vioguard's survey included U.S. participants of varying ages and genders across a range of incomes and geographic regions. Its purpose was to gauge current consumers' interests regarding the criticality of heightened sanitization measures during this period when more Americans are getting vaccinated against COVID-19 and people begin traveling again.
For more information, visit vioguard.com .