Dali
Royal Caribbean's Crystal Blocks Saga
The idiom "One man's treasure is another man's trash" certainly holds true for guests enrolled in Royal Caribbean International's loyalty program.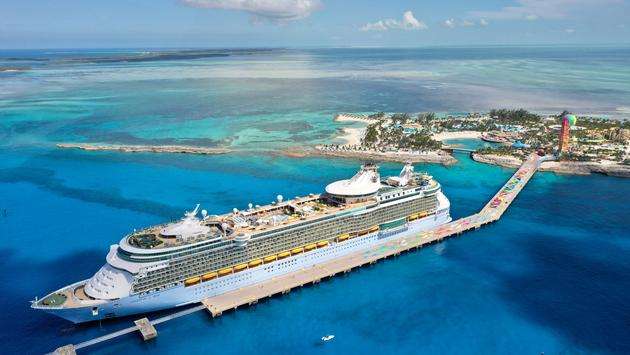 Following an announcement that the line that would no longer include Crystal ship blocks as perks for top-tier Crown and Anchor members, the decision was rescinded due to an outcry by cruise fans, according to a blog post on Royal Caribbean Blog by Matt Hochberg.
In a webinar on Wednesday, Royal Caribbean informed travel advisors that 60 percent of Crystal blocks were being left on ships, "leading the cruise line to announce they would distribute whatever stock they have left and then end the amenity."
In a Facebook post on that night, Royal Caribbean International President and CEO Michael Bayley said the crystal blocks would continue to be offered as a loyalty perk.
"We will be posting an official update on the future of Crystal Blocks tomorrow, however, here's a sneak peek," he said in the post. "Crystal Blocks will remain!"
The solution? Loyalty members will be provided with three options: they can choose to have the blocks delivered to them on board, have them delivered to their homes or simply decline them.
All things considered, the decision to keep the blocks in the loyalty program's portfolio of perks was well received by the line's frequent cruisers. "It's funny how the smallest of things can lift the spirits. Made my day!" said one enthusiast in a post.
"Royal Caribbean is no stranger to reversing policies due to strong customer feedback. From honoring the $18 drink package error, to grandfathering in Oasis Class neighborhood perks, the cruise line listens very closely to their loyal customers," Hochberg said.