Dali
Royal Caribbean to Open British Isles Sailings to US Travelers
Officials from Royal Caribbean International announced they have extended the cruise line's British Isles sailings for Anthem of the Seas through October 2021 and opened the bookings to international travelers.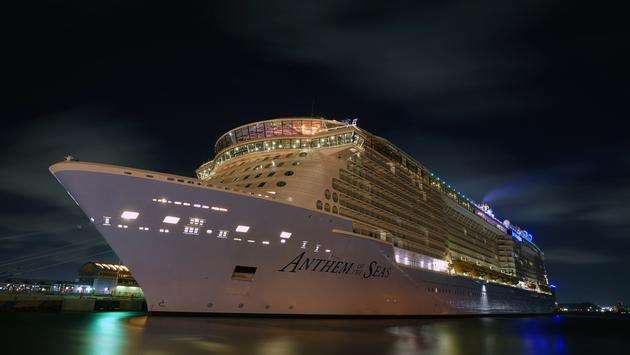 Anthem of the Seas has been sailing from Southampton with passengers from the United Kingdom since July, but eligible international guests will also be able to set sail starting in September—including Americans—barring any changes in travel restrictions.
Royal Caribbean's five- to seven-night British Isles voyages will boast stops at ports of call in Liverpool, England; Belfast, Northern Ireland; and Kirkwall and Glasgow, Scotland. The ship's extended season is now open for bookings.
"We welcome the recent update from the U.K. government, which lifted advice against international cruise travel," Royal Caribbean vice president Ben Bouldin said. "While this marks a positive step forward in the global return of cruise, there are still complexities to navigate when calling at multiple European ports of call from the U.K."
"This, coupled with the popularity of our British Isles sailings to date, has led to our decision to extend our sailings around the British Isles, and I'm delighted to welcome international guests to experience these itineraries, starting in September," Bouldin continued.
The sailings aboard Anthem of the Seas and all of Royal Caribbean's vessels feature a comprehensive, multilayered set of health and safety measures designed to keep guests, crew and the communities visited safe.
On Tuesday, the cruise line announced it would be sailing its full fleet once again by the spring of 2022 and detailed the lineup of ships returning to service, led by the return of Oasis of the Seas in September.