Xishuangbanna
Playa and Hilton Announce New Boutique All-Inclusive Resort
Playa Hotels & Resorts and Hilton will operate a new boutique all-inclusive resort in Playa del Carmen, Mexico, The Yucatan Resort Playa del Carmen, Tapestry Collection by Hilton, which was formerly Live Aqua Playa del Carmen.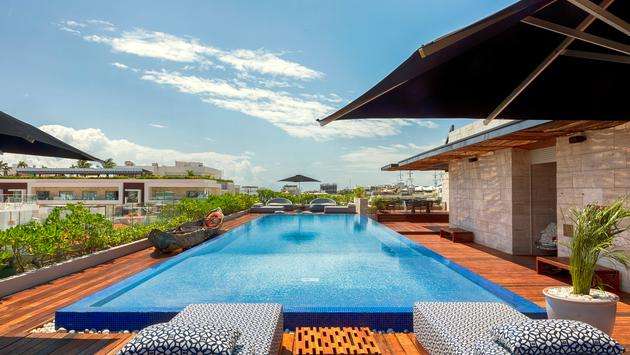 The adults-only resort will be the second Playa-managed Hilton all-inclusive property in Playa del Carmen with the other being the Hilton Playa del Carmen. Now, guests will have expanded offerings at both properties.
"We are thrilled to welcome The Yucatan Resort Playa del Carmen to Tapestry Collection and to our growing portfolio of Hilton's all-inclusive resorts," said Jenna Hackett, global brand head, Tapestry Collection by Hilton. "As we continue to expand the brand to more international locations, this marks a particularly exciting moment, as we will soon be able to offer guests a new option when planning their next resort getaway. We look forward to showing more travelers the unique and vibrant flair that our Tapestry Collection hotels are known for, with the tropical beauty of Playa del Carmen as the backdrop."
The property will open in May 2021 with 60 guestrooms, a restaurant, a sushi bar, a rooftop pool and bar, a spa and a fitness center. It is located close to Playa del Carmen's charming Fifth Avenue.
"There is a seismic shift occurring throughout the hospitality industry as consumers look to brands they trust and private owners position investments for the coming post-pandemic boom in travel," said Fernando Mulet, Executive Vice President and Chief Development Officer of Playa Hotels & Resorts. "At Playa, our competitive edge combines trusted legendary hospitality brands, such as Hilton, with our unmatched all-inclusive resort expertise and experience. The results, both in guest experience and ownership returns, are unrivaled in the all-inclusive sector."