Dali
[nostalgic for Dali] sleep in Hilton Dali Hotel and show you the romance
Recommended accommodation
Dali Fenghuaxueyue Hotel ¥ 333, book now >
Launch more hotels
Published at 16:31, October 8, 2019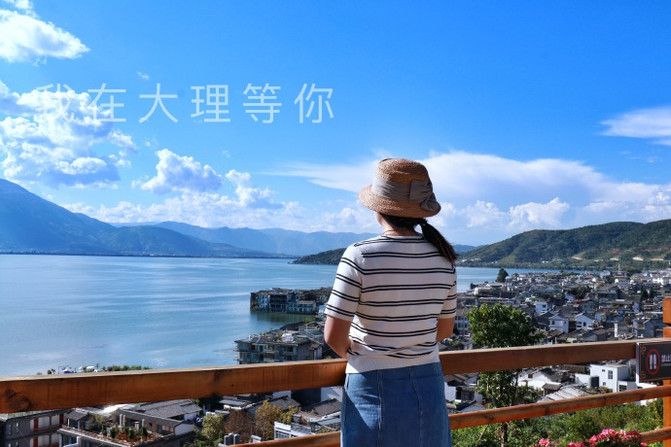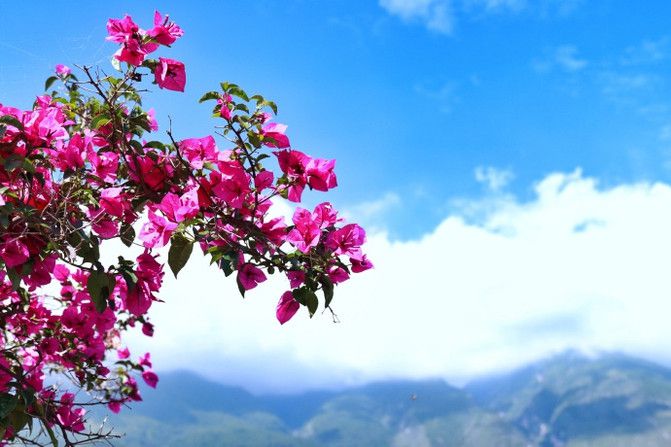 At the beginning, I'd like to put a few films to express my good mood for this trip.
If there is a place where you are, and your heart begins to think about coming again next time, then this place already lives in your heart. Yunnan has been to some places, but only Dali has been here many times and wants to come again, as if it is still one time short of many times. Strange to say, every time you miss her, you will really come to her
Why do you care for her so much? Just because there are endless "romantic flowers and snow moon" here?
What's more, there are the happy rivers and lakes in Mr. Jin Yong's works, the pure blue sky, the simplicity and enthusiasm of the Bai people, and the world of mortals that I have always been deeply attached to. This time, I heard that Cangshan turned pale on the night when Mr. Jin Yong died last year. I can't help feeling: Heaven and earth are still like this, let alone us.
Therefore, a poem is left here and this unforgettable trip to Dali
Qingpingle
The autumn wind is fine,
Light ten li fragrance.
Pu'er is a little sweet,
Leaning on the terrace to sing.
Climbing Cangshan Mountain for snow,
Enjoy the moon in Erhai Lake.
It's hard to see,
The beautiful scenery is boundless.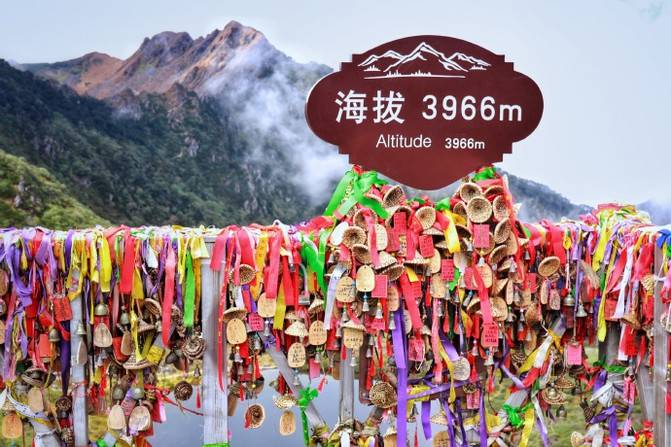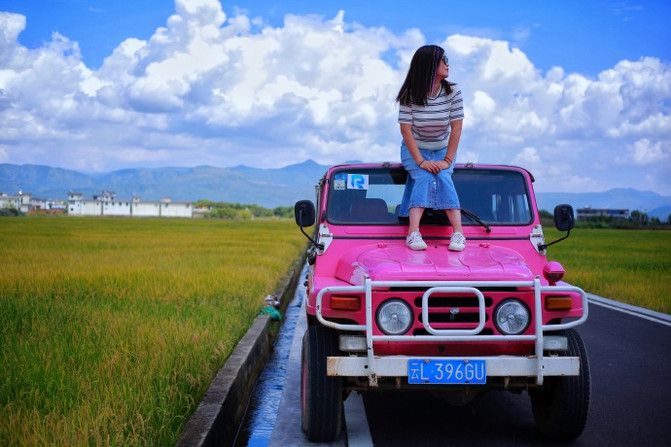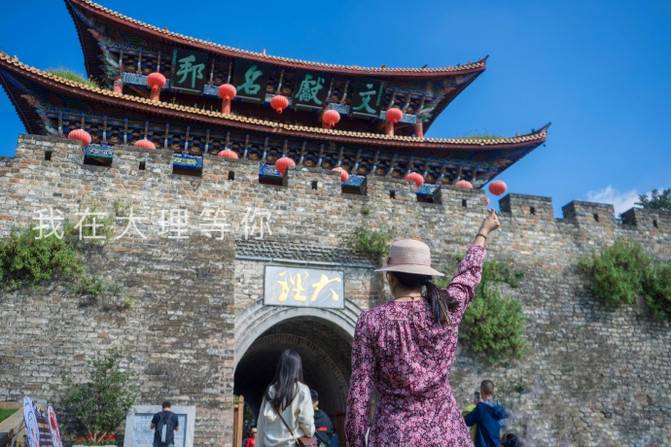 Sleep in Dali Hilton Hotel
All the way west to Dali, now seems to have become a kind of travel fashion. I remember a time when a lot of B & B suddenly appeared on the Bank of Erhai Lake. It seems that overnight, along the east bank, West Bank, Xiaguan and the ancient city of Dali, these B & B grew like bamboo shoots after a spring rain. Because people pursue the fashion of travel, business people will also catch up with the hearts of consumers. To Dali, living in B & B is a choice, because it may be closer to the life and local flavor here. There are also some good B & B, and there are many ways. Today, I don't talk about B & B. the last time I came to Dali, I lived in Xiaguan and Shuanglang B & B. so this time, I just want to be an immortal and love the beautiful world of mortals.
This time, we chose Dali Hilton Hotel, which is the only five-star hotel in Dali city. With Cangshan on its back and Erhai Lake on its back, the hotel enjoys all the beauty and convenience. You can sleep in the room can embrace romantic, is not very romantic.
The hotel is located in the lower half of fofeng, one of the 19 peaks of Xicang mountain in Erhai Lake, 24.3km away from Dali airport and 12.1km away from Dali Railway Station. It is 6.9 km away from Cangshan scenic spot, 9 km away from Dali ancient city, and only 1.9 km away from Gantong temple and Jizhao temple. The geographical position is superior, and the transportation is also very convenient. The relatives who have been to Dali all know that the way to play in Dali is to charter a car, rent a car and drive by yourself, take a taxi, electric car and bicycle, depending on which way you choose. Therefore, although the hotel is on the middle of the mountain, it will not affect the traffic convenience at all. Because you need a car everywhere. In the middle of the mountain, you can have a panoramic view of Erhai Lake.
As soon as you enter the hotel lobby, you will have a wide view. There are "romantic flowers and snow moon" in the lobby. Can discerning people see it? The hanging decoration of the lobby is to use the soft material to transform the petal image, so as to interpret "Fenghua". The background device of the front desk is tie dyed with Dali traditional technology to express the deep feeling for Cangshan snow Erhai moon. I don't know if you can feel the intention of the hotel design carefully. Since its opening in 2015, the hotel has won many awards. There are more than 360 guest rooms. At present, we have built many parent-child guest rooms together with Ctrip. Each room is very warm and suitable for the parent-child families who come here. This time, though I didn't bring my children with me, I chose the parent-child guest room here and planned to visit the shift in advance to prepare for my next visit to Dali with my children.
Sleeping in a hotel
As soon as I stepped into the room, I was infected by the strong love between parents and children. Take a picture quickly and take it home to show Tianhao. He will be very happy and shout to come back with his mother. The warm yellow tone makes the whole room immersed in warm embrace. There are children's favorite tents, children's slides, many cartoon designs, big mouth monkey pillows and dolls in the guest room. You can see the same year in seconds. The Bai fabric with Yunnan ethnic characteristics, the welcome ceremony with exquisite design and excellent food taste, the glass sliding door of the balcony and the glass sliding door of the toilet and bathroom echo each other, so that you can feel the tantalizing scenery and quiet blue charm in the guest room and even in the bath. There are children's towels, toiletries in the bathroom, water toys on the bathtub, children's toilet and pedals in the bathroom, and a shower platform for the elderly to sit on. All these details show the warm affinity of the hotel.
Although the son is not around, but the thought of sleeping here at night, the heart is sweet. And these welcome snacks, fruits and desserts are super delicious.
Especially like these fabrics, these handicrafts with Yunnan local characteristics, whether they are slipper bags, water cup covers, or laundry bags, all seem to give life and color to these usually seemingly insignificant things, so that you suddenly find that we are too busy to overlook the beauty of looking down.
The favorite in the room should be this stand. From here, you can see the beautiful Erhai Lake. And this viewing platform can feel a little different, with the artistic conception of overlooking and the satisfaction of having a panoramic view. Listen to the wind and bathe in the sea, and look at the deep, peaceful and peaceful blue from the bottom of your eyes to your heart, until you are buried in the deepest part of your heart. Then you will suddenly settle down and close your eyes. You can smell the heaviness in your heart. In fact, I like Bai's house very much, and I don't know the specific reasons. I feel that I have gone to the pompous and pompous, and more of it is the usual simple and unadorned atmosphere of life. The same white walls and black tiles, smoke curling, and Anhui and Jiangnan that graceful but not the slightest difference, look for a long time also seems to ink on paper.
Play in the hotel
A small corner of the hotel lobby will also be integrated with some parent-child design, so that the parent-child families who come here can feel warm love no matter where they are.
The hotel is also equipped with children's entertainment center, swimming pool, gym and so on, so that you can enjoy the fun of vacation while you are sightseeing. In addition, I also learned that the hotel is planning to build a super large children's amusement center, which is under construction. When it is completed, parent-child fun will be full marks. I remember that this is really the most suitable hotel for parents and children in Dali, and there is no one.
Parent child project in Dali Hilton Hotel, have to say is "equestrian experience". When I come to Dali, Yunnan, I remember to ride a horse. However, the place I know that I can ride a horse is on the other side of ximatan cableway in Cangshan, which is not as many as Lijiang and Shuhe. However, don't worry. Now when you come to Dali, you can stay at Dali Hilton Hotel to experience parent-child equestrian skills. The horses here are all schoolhorses, professionally trained, very gentle and suitable for children's experience. The hotel has a professional instructor, a little effort can let the children learn simple riding, single hand rein. If the balance ability is very good, children can also have the opportunity to experience the life of herding horses without holding the reins.
Food in the hotel
Dali Hilton Hotel has three restaurants and a bar. Yuxi Chinese restaurant mainly provides Dali's special cuisine, classic Cantonese cuisine and selected Sichuan cuisine. It is recommended that you can have dinner here for the whole family. Breakfast is self-service. You can go to Xiang full-time restaurant to taste Yunnan local dishes. Of course, there are many international flavors, such as Hefeng cuisine, French Western food and so on. At present, the restaurant is being improved to make Teppanyaki flavor. You can eat by the heater, or you can choose to go to the outdoor terrace to enjoy the beautiful scenery and select delicious food.
Hotel lobby landscape platform afternoon tea, is a super full score of the network red goods Oh, do not punch you out.
There are plenty of Pu'er and Iceland, which will make you have a good aftertaste. There are also authentic cross bridge rice noodles, which are absolutely different from roadside stalls.
Very rich breakfast, let you have a good mood after a day.
Beautiful afternoon tea is absolutely the love of fairies.
See the wind and snow of Dali
Dali's romantic has been very beautiful, but what I am most attached to is the red dust here. In fact, it's the world of mortals because there's everything you want to travel. Look at the scenery: there are mountains, snow, sea, blue, city, town, island, boat, family, village, sea of flowers, idyllic feeling... Are these not enough? So there's sunrise and sunset, there's honey. Look at human feelings: here are "rivers and lakes", children, Bai people, their little days together day after day, songs and dances... Are these not enough? Then there are traditional crafts, folk craftsmen. As diners: there are rice noodles, Baisi, roasted milk fan, Jianshui tofu, Xizhou Baba, watery poplars, jasmine egg cake, green vegetable tofu soup, braised chicken, green plum beef, green tea rose cake... Are these not enough? There are brown sugar zirake, all kinds of fresh flowers brewed food. Either one is enough to satisfy your taste buds. Therefore, people who have been to Dali always feel that they have to do it again, and each time is not the last.
Climbing Cangshan Mountain, experiencing the beautiful temperature between the ups and downs
When you go to Cangshan, you must take the ximatan cableway, and then punch in 3966. This is the biggest purpose of this trip. Because the last trip to Dali had an old man and the child was too young, it was a pity that he didn't come to Cangshan! The first thing to do after the plane landed in Dali is to go to Cangshan. During my trip, I actually went to mount Cangshan twice and climbed to 3966 once, and saw the endless scenery of ximatan. Another time I followed Dali Hilton Hotel to the most beautiful nunnery in China.
The 19 peaks of Cangshan Mountain are gorgeous. Among them, Malong peak is the highest, with an altitude of 4122 meters. Although it is not as good as Yulong Snow Mountain and Meili Snow Mountain, it is famous for its location in Dali and unique scenery. Every name of the 19 peaks of Cangshan Mountain is very beautiful: yunnong, Canglang, Wutai, Lianhua, Baiyun, Heyun, Sanyang, Lanfeng, snowman, yingle, Guanyin, Zhonghe, Longquan, Yuju, Malong, Shengying, Fuding, ma'er and Xieyang. Such a beautiful name, just listen to drunk, also don't know who is the name, just like the immortal left general. So, you follow the name, you want to find out.
If you want to go to ximatan on Cangshan Mountain, you need to take the ximatan cableway, and then climb another 1120 meters to see the beautiful scenery of ximatan. Ximatan is mainly located in Yuju peak, which is 4097 meters above sea level. When you get to ximatan, even if you get to the viewing platform of Yuju peak, you can't reach the top completely. Down from the ximatan cableway, you come to 3900 meters above sea level. Then you have to go down a section of the road first, and then go up. Maybe it's also worried that some people will have high reaction, so this design can make everyone relax. In the process of mountaineering, try to walk slowly. Friends with better physical fitness can keep a constant speed.
Cangshan is famous for its many peaks. Just now, I want to talk about the changeable sea of clouds here. From the middle of the ropeway upward, you will enter the sea of clouds. At this time, you can deeply experience the amazing sea of clouds in Cangshan. On the top of the viewing platform, you can see not only a pool of water, but also a pool of water that changes with the color of the sky, the color of the clouds, and the moment of surging clouds. Looking up, you can see the mountains shrouded by clouds. Looking down, you can see the pool again. I'm afraid that people with a rock heart will melt. Of course, if you can come here in the most beautiful March and April, you can really see the most beautiful Shangguan flowers. At that time, the mountains are full of azaleas, adding color to this sea of clouds. If you can come here in winter, you can also see the white head of Cangshan Mountain and taste the real snow of Cangshan Mountain.
It's still early from the bottom of ximatan cableway to the foot of the mountain. You can take a walk to Tianlong Babu film and television city. Before entering the film and Television City, I was stunned by the pair of "flying snow shooting white deer, comic book hero leaning on Biyuan" at the door! It's been a year since Mr. Jin Yong passed away. It's not just a coincidence to be here now.
In those days, Mr. Jin Yong had only a dream in Dali, and this dream became a quack. When Mr. Jin Yong wrote about the state of Dali, he did not know the real state of Dali. Today, Dali's rivers and lakes can be found in the city of Tianlong Babu. Many people say that Tianlong Babu film and television city is not very interesting, and no one is willing to go for free. I only want to listen to them, and those of them can only be understood. It's like you ask a child who only reads comic books to read four books and five classics. Can he tell the truth?
Dali's reputation is also due to Mr. Jin Yong's brilliant writing. After a look, Mr. Jin Yong has a long history with Dali. His deep feelings can be seen not only in his works, but also in the meaning behind him. The old man always boasts that he was a Dali Man in his previous life. In fact, having been to Dali, you may be able to understand some of the mysteries. Dali, a wonderful and fragrant Buddhist country that believes in Buddhism, is bound to get the love of the old man. I think it's like every one of us will have a city, which is a pure land belonging to our own heart and a holy place to convert to our soul.
Cangshan ximatan cableway ticket: Ctrip price is 280 yuan, the ticket includes (the whole section of cableway + Tianlong Babu film and Television City + round-trip transportation in the ancient city + battery car in the scenic area), you can also buy the middle section cableway ticket.
Warm tips: there are three Cableways in Cangshan, including ximatan cableway, gantongsi cableway and Zhonghe cableway. Please confirm the cableway you want to go to before departure. The opening hours of cableway are: 9:00-16:30, the latest time to change tickets is 2:00 p.m., the time to visit Cangshan is generally more than 4 hours, the cableway is closed at 4:30 p.m., and the latest shuttle bus back to the city is 5:30 p.m., so if you don't want to walk down the mountain to go home, you should plan the time. Cableway ticket exchange is at the tourist service center outside the South Gate of Dali ancient city, and then there will be a shuttle bus directly to the cableway.
Then go to Cangshan, the most beautiful nunnery in China
Many scenery, prosperous but day, and many scenery, but in the noisy taste lonely.
Insert a few photos of Gantong temple. This ancient temple is also very famous in Dali. It has witnessed the desolation of the ancient tea horse road and the glory of Cangshan pilgrimage road. Now, it seems like a thousand years in a night. It has long been buried in the baptism of time. Although it is not as beautiful as in the past, it can also participate in the present loneliness. Gantong temple is not our leading role today. Today's leading role is Jizhao temple, which is located between Dayun hall and BOLUO temple. Just look at the name, as if you can feel the beauty of her silence. This beautiful temple is known as "the most beautiful nunnery".
Most temples provide vegetarian food for passers-by. There are Jizhao nunnery and Gantong temple, but I heard that most of the people who come here to eat vegetarian food go to Jizhao nunnery. People who go to the nunnery for fasting can be arranged outside the door. So I felt a little more curious. What kind of temple is it? It will have such great magic.
(these three pictures are still taken when passing by Gantong temple.)
Finally, I got to the door of the nunnery, as if I could smell the fragrance of flowers and plants inside. The biggest attraction of Jizhao nunnery is the fragrance of flowers and free vegetarian food, which attracts countless good men and women, and the most beautiful nunnery can be called the most beautiful. This garden full of flowers and plants is enough. All kinds of flowers, as well as green plants, are well preserved here. All those who come here to worship don't need to pay for incense. They just need to worship one flower and one grass. There is no need to make noise here, just to appreciate the tranquility brought by meditation.
I especially sigh that the fleshy everywhere in the temple, lying in the soil, growing in various kinds of wooden basins, or hanging on the cliff, are so fat and lovely. Some of them look like cabbages. Ah, my heart is sour when I think about the fleshy in my family.
Approaching the inner courtyard, sure enough, the diners had already filled the courtyard. In line to eat the crowd can really line up in a few rows, no less than in the Disney punch in game team. There is no serious and cold appearance here, but there is peace and tranquility in the heart. People who eat fast are silent and eat their own dishes. The fragrance of flowers and food is everywhere in the nunnery, and the faint fragrance of tea comes from the teahouse. On the first day of the lunar new year, the 15th day of the Lunar New Year and on weekends, the nunnery will provide free vegetarian food and tea, so that all the ordinary people can experience the universal salvation of Jizhao nunnery.
What is the real practice? It is to pay attention to people's living conditions and observe their own inner world; What is the real influence and kindness? It should be the beauty of silence, the spring rain as fine as silk, the silent beauty of moistening things.
Jizhao temple, located in Cangshan, is a five minute walk up Gantong temple.
Warm tips: there are vegetarian food in the market, but the customers need to eat as much as they want. They don't need leftovers. They have to kneel down and wash all the dishes and chopsticks in the temple. People who come here should have the heart of pilgrimage and silence. The temple is not allowed to make loud noise and chase, let alone destroy every plant and flower in the temple.
Dali ancient city, turn a page to read to you
The last time I brought my children to Dali, I entered from the South Gate of the ancient city of Dali, and then strolled all the way. So this time I chose the south gate, because I have a complex here. How many gates are there in the ancient city? You can remember that most of the cities must be square, but there are only four gates. Erhai gate, the east gate of the ancient city, can lead to Erhai Lake; West Gate Cangshan gate, considerable Cangshan; The north gate is the gate of three towers, and there is a moat outside the gate; The south gate is Chengen gate, only the south gate has Dali characters.
The history of Dali ancient city can be traced back to Tianbao period of Tang Dynasty. The sixth king of Nanzhao state decided to move the capital from Taihe city to Yangju baa city as its new capital, so the ancient city wall was built. After the decline of Nanzhao state, Dali still took Yangju baa city as its capital. It was not until Dali was destroyed by the Yuan Dynasty that the history of this old capital ended. Since then, it was not until the Ming Dynasty conquered Dali that the construction of the ancient city of Dali was started, which is also the city we see today. There is only one street in the whole city from south to north, and the streets crisscross from west to East, like the branches of a towering tree. What makes people sigh in the city is the uniform stone green and black tile houses, and the city walls piled up with pebbles, giving people a kind of simple and heavy sense of reality. Especially at night when the lights, especially beautiful.
There are several roads in the ancient city that have to be clocked out. The main road, Fuxing Road, is needless to say. It is the only road from south to north. From east to west, there are shops everywhere on Renmin Road. This is a good place for diners. You can see the leisurely life of Dali people on Renmin Road. Foreigner street, known as the moat street, is now a place frequented by many foreign friends. Many people say that the ancient city of Dali is not as prosperous as Lijiang, but I say that the commercialization here is not so strong, which is a blessing. Only in this way can we experience the real comfortable life of Dali people in the ancient city.
If you travel in the ancient town of Jiangnan and look at the gardens in Suzhou, you can see the scenery step by step and the feeling everywhere, but we are just the back of the scenery. Then, when you travel in the ancient city of Dali, you will feel more and more that you have become the protagonist of the story! This feeling is inexplicably good. There are many shops in the ancient city, doing small businesses, most of which are related to food and clothing. I think it's only true that we can feel the smell of fireworks. When you buy clothes in the ancient city, most of them are hand-made cotton and hemp products, which are very comfortable to wear. If you buy jewelry or headscarf, there are many styles. You can choose one at will. There is always one suitable for you. Fresh flower cakes, roasted milk fans, Jianshui stinky tofu, fruits of various colors, fresh mushrooms, snacks, rice noodles can also be eaten in the ancient city. You can also watch craftsmen make them by hand and appreciate the good and bad experiences of craftsmen. Every place has its way of memory. If we can find the beautiful scenery on a beautiful day, feel deeply in our heart, warm our skin, and have delicious food, it's really wonderful.
Finally, I would like to say: walking in the ancient city, I became the master unconsciously. If you can have a beautiful dream when you go back, it must be a dream related to "Fenghuaxueyue" and "Dali emperor".
It is said that the night of Dali ancient city is the most beautiful. Not surprisingly, the simplicity of the ancient color and the warm golden lights are the best match, which also makes the pedestrians feel their love at night.
Warm tips: you can freely choose which gate to enter from the ancient city. If you are like me, you may as well enter from the south gate. Because the South Gate of Dali is close to the tourist center of Dali, there is congestion most of the time. Please take a taxi to the neighborhood and try to walk for a while.
Xizhou, I love Dali blue most
It's a coincidence that I didn't climb Cangshan Mountain in Dali last time, but I did it twice this time. Last time I came to Dali, I didn't come to Xizhou around Erhai Lake. This time, I was lucky enough to enter Xizhou ancient town twice. As if everything is to make up for the last regret.
It is said that the beauty of indifference is only known after wealth, which is incisively and vividly reflected in Xizhou ancient town. This ancient town is not as noisy as the ancient city, but it can be seen everywhere from the countless old houses of Ming and Qing dynasties that it experienced history and had several times of luxury. The attraction of Xizhou may not lie in the sea view, but in the beautiful mansion and idyllic scenery. There are four families and twelve small families in the ancient town, a total of 24 well-known business names. These were all founded in the period of the Republic of China. Xizhou business group was one of the three major business groups in Yunnan Province at that time, which controlled the import and export trade rights of Western Yunnan. We can see how rich the party was at that time. Most of the people who are rich build houses first after they are rich, so Xizhou ancient town has four families.
Today, we're just looking at those deep courtyard buildings. If you're a photographer, I highly recommend you to come to Xizhou for a walk, and you'll get a lot. In the end, I didn't walk into one of the four families' courtyards. It seems that I have another reason to come to Dali next time. Today, together with Hilton Hotel Dali, we are walking into two kinds of traditional craft culture in Xizhou ancient town, one is Jiama, the other is Dali blue which can't be relieved. In Xizhou, you can see that blue everywhere. This blue is not the sky blue and sea blue I mentioned at the beginning, but the tie dyed blue of Dali.
Let's talk about Jiama engraving. Jiama, also known as Zhima or Jiama paper, is actually related to folk sacrifice. The ancients used money and horses for sacrifice. After Emperor Xuanzong of Tang Dynasty, they began to use paper horses as objects for sacrifice to ghosts and gods. Yunnan folk art researchers often call this kind of print "Jiama paper", or Jiama for short. The original collection of these prints in Baoshan, Tengchong, Dali and other places, also directly named.
Today, when we enter Xizhou, the traditional Jiama culture is hidden in the courtyard of this ancient town. Fortunately, when we enter the courtyard, we also enter the Jiama culture. We not only learn the origin of Jiama, but also try to print a copy of "Huanxi" to take home.
Under the guidance of the teacher, I successfully completed my Jiama works. This God of heavenly joy also means that "all the joy will accompany my life". The process of printing black-and-white prints is not complicated, but it needs to be careful. The craftsmanship of engraving is exquisite. These prints are hand-made by the owner of the shop, and they are also the descendants of Jiama. But the teacher was not in the shop that day, so he didn't see one side. Is that another reason to come next time?
Walk along the road to the end of the ancient town. Well, you seem to see a sky. This is the wanghong punch in place of Xizhou ancient town. Many new people come here to take wedding photos. Further on, I suddenly saw a wide field of vision. Fortunately, I came to Dali in autumn and saw the autumn scenery of Xizhou. The golden fields, the blue sky, the dark green tiles and the white walls are like an autumn ink painting. Once again, I really love Bai architecture. Even though the Ming and Qing Dynasty mansion is no match for the scenery of that year, as long as the wall is still there, as long as the patterns and patterns on the wall are still there, it will be painted there, and there is no sense of disobedience.
On the way to find the blue of Dali, I met "jijisi". I don't know if you can read it correctly? I remember that I saw this style inn in Huang Cheng's book, and I remember that the title at that time was: read it, you will be relieved. In other words, at the beginning of seeing the name of the inn, I was still a little stunned. I reacted in two seconds. This is the "I have already"! Sure enough, this is the predecessor of the Yang family's compound. I heard that the Yang family was going to move in, but they didn't have the final chance to move in. Instead, they had no choice but to leave their hometown and go abroad. Ah, the prosperity is full of bitter tears. And now we see the owner of this inn with a slightly awkward pronunciation, but he takes care of everything here very well. If you want to come to Xizhou to experience B & B, ha ha, I'm offering flowers to Buddha. I recommend that you choose his home. Although it's in the ancient town, you'll arrive with a suitcase and a horse drawn cart. The main thing is that there are really stories waiting for you to understand.
Finally, I came to Lanxu. Finally came to the side of my favorite blue. Why do you say that Dali blue is everywhere and you have to go to Xizhou to learn tie dye? Why say to buy good square towel, scarf, adornment to wait to remember to must choose blue to continue. Maybe many people know Dali blue, but they don't know the story behind it. Lanxu is the only brand in Dali that has been rated as an intangible cultural heritage. Now there is only one chain store in the deep town of Dali, Xizhou ancient town. You must be right to experience tie dye here.
Earlier, the Bai village in Zhoucheng was just an ancient village on the ancient tea horse road, but it was famous for its beautiful women and tie dyeing technology. However, for a long time, women who love beauty here have less and less to do plant dyeing, and more and more to choose fast and low-cost chemical dyeing. Seeing that traditional crafts are about to die, a girl named Xiaobai resolutely quit her job in Beijing and went back to her hometown to set up a blue and green cultural development center. Since then, tie dyeing technology has come back to people's lives. You know, tie dyeing technology is not urgent, from planting isatis root, to making indigo, stereotype, printing, tie flower, desizing, dyeing many times, to stitching, drying, fixing, rinsing... Every process needs to be meticulous, if you are anxious, there will be mistakes. This is just like the pursuit of love and happy life, but also can not be anxious, anxious to eat hot tofu. The beautiful appearance of Dali blue on the cloth surface needs to be polished carefully.
In Lanxu, I followed my master to learn the process of plant dyeing and the principles of various plant dyeing. In their hands, sappan, isatis root, saffron, turmeric, gardenia... These seemingly insignificant plants, in this way, in the VAT, have made a colorful world. In their hands, the cloth is sewn, bound and squeezed with tools, but at the moment of opening, it becomes all kinds of colors in your eyes. The charm of tie dye lies in this process, just like composing poems on a white picture of life. It's beautiful and happy. Suddenly, a Hong Kong drama "beautiful marriage" flashed into my mind. It tells the story of dyeing life. In Lanxu, you will be more or less immersed in this rich blue.
"If you dye water with light, you can say it is thick and light, and you can do it at will; The color of cloth and silk, or shallow or deep, let people, "do you understand the story here?
Warm tips: Xizhou is on the West Bank of Erhai Lake, so it is far away from the city and the ancient city. It is recommended to take a taxi, charter a car or drive by yourself. Play time is generally 4-5 hours.
In Dali, it's the most pleasant thing to travel
As mentioned just now, Dali has too many delicious food. My favorite food is Guoqiao rice noodles, small pot rice noodles, native chicken rice noodles and all kinds of rice noodles.
Here I recommend you to Dali. You must have a taste of jasmine egg cake and poplars. The name of this kind of water dish is a little bit that, but actually it grows in the water and has been changed by people. It tastes fresh and delicious.
Xizhou Baba is what you must eat when you come to Xizhou. It's famous for "China on the tip of the tongue", which makes people remember Xizhou. It's not only the hometown of "five golden flowers", but also four families, 24 business houses and Xizhou's delicious food. For example, in Xizhou, you can eat pot collapse tofu, and Jianshui's stinky tofu, which has a different taste. These tofu are my favorite, I don't know why Jianshui tofu can be so delicious, which also aroused my curiosity and decided to go to Jianshui for a walk.
Dali, how can a "romantic" get?
For more travel notes of Dali, please pay attention to the next update.