Xishuangbanna
Lindblad Expeditions to Resume Cruising in June
Lindblad Expeditions announced that it will begin to resume expeditions to Alaska and the Galápagos this June.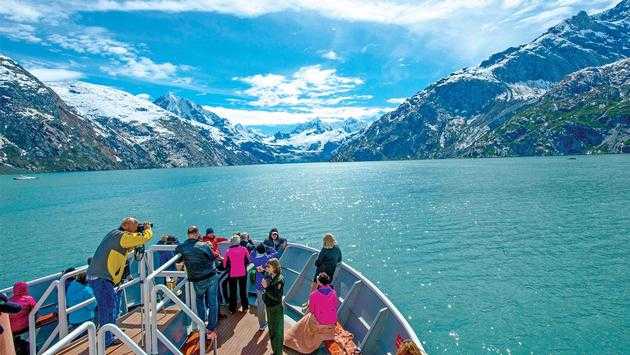 Guests will be required to be vaccinated prior to their cruise, as well as test negative for COVID-19 twice, take daily temperature checks and more. The cruises will also implement health and safety protocols , like proper sanitation.
The Alaskan cruises will feature 6- and 8-day itineraries onboard the National Geographic Quest and National Geographic Venture. The Galápagos cruise features a 10-day itinerary on the National Geographic Endeavor II.
Both destinations feature incredible wildlife and ecosystems to explore, with less focus on traveling to cities and more on experiencing the natural beauty these destinations offer travelers, from bears, whales and glaciers in Alaska to tortoises, tropical birds and volcanic islands in the Galápagos.
"Our internal team has spent the last year examining every single aspect of our operation to be prepared to operate in the 'new normal,'" said Sven Lindblad, CEO of Lindblad Expeditions. "Led by our resident medical expert, Dr. David Lorber, we have enlisted the assistance of many health and safety experts and met with authorities in the regions we intend to explore to ensure we are welcome and meet or exceed their expectations. We will also require that all guests 16 years of age and over be vaccinated prior to traveling onboard."
For more information, please visit Lindblad Expeditions .