Xishuangbanna
[Lijiang, Dali, Kunming, Xishuangbanna] the unique beauty of Yunnan
Recommended accommodation
Yuanyu Hotel Kunming ¥ 128, book now >
Launch more hotels
Published on March 2, 2016 17:53
order
1.7 million years ago, human footprints appeared in an ancient and mysterious place, which is now Yunnan, an important birthplace of Chinese civilization!
When it comes to Yunnan, what do you think of, Dali in the impression, Kunming in the TV, or the mysterious South Yunnan in the novel!
Because of its unique geographical features, special climate, colorful ethnic customs and strange customs, Yunnan has produced many strange phenomena which are different from other places. These phenomena have been recorded and widely spread. Now people are familiar with the "ten eight monsters of Yunnan"! What are the eighteen monsters? You can find Du Niang, or you can see it in the following story!
Our story this time takes place in Yunnan. Maybe you have been to Yunnan and are full of memories. Maybe you are preparing to go and are full of expectations. Now please follow our vision and you will find a different Yunnan!
This is my first time to use visual sense to make post production photos. It's not bad. Let's take a few preview first!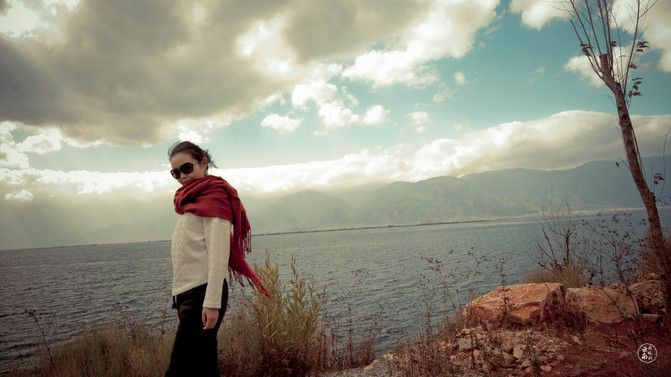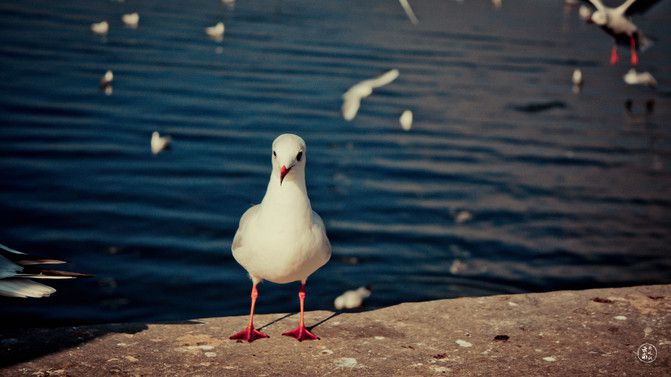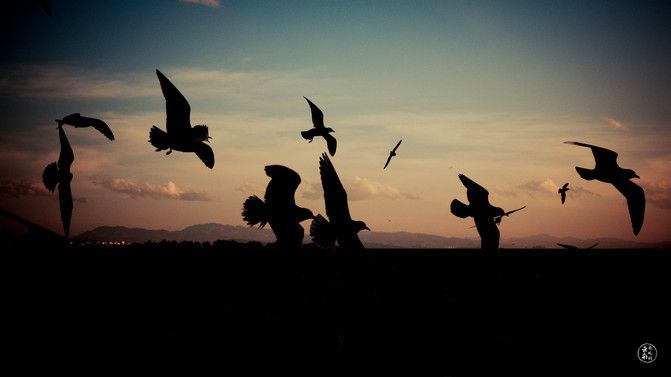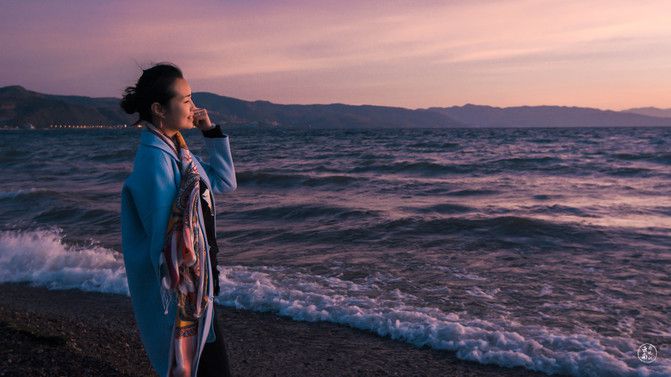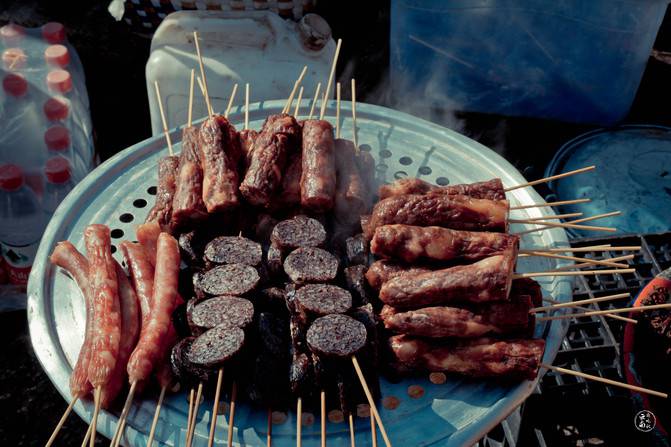 If you need to reprint or use the pictures in this article, please contact the author, wechat: athlanrxc, microblog: @ athlanr
I also invite you to enjoy my other travel notes
The essence of the 12 day driving in the west of the west of Sichuan Province: traveling around West Sichuan.
http://you.ctrip.com/travels/sichuan100009/2676604.html
Meitu Jianmen pass: great and romantic, firm and full of feelings!
http://you.ctrip.com/travels/guangyuan593/2709144.html
Meitumugecuo: three brothers' wonderful journey to paradise
http://you.ctrip.com/travels/kangding344/2658840.html
5-day self driving tour of Meitu Heishui Dagu glacier -- "holy iceberg, colorful Heishui"!
http://you.ctrip.com/travels/heishui120552/2658935.html
Preparation
Yunnan's tourism industry has a long history, and now it is relatively mature. Its performance is that there are almost no scenic spots that do not buy tickets. Hee hee, but it's very suitable for self driving. If you choose the right way, there are still many discounts for tickets. This will be recorded in the travel notes. Please don't worry. Take your time!
We go out to play the principle is the lowest budget to see the most beautiful scenery, eat the most authentic food! So we don't get together to go to places with a lot of people. We only go to places that are worth visiting. There are many beautiful sceneries that are worth visiting but are not well-known. Here are some preparations for this trip!
trip
Let's first introduce the itinerary:
This time, we set out from Chengdu to fly directly to Lijiang, from Lijiang to Dali by bus, then from Dali to Kunming by plane, then from Kunming to Xishuangbanna by plane, and finally from Xishuangbanna to Chengdu. The whole journey lasted for 10 days, almost all over Yunnan. Of course, there were many places we didn't visit in this journey, so let's wait until next time to make up for these regrets!
Day1: Chengdu Shuangliu Airport
Day2: Chengdu Lijiang, Shuhe ancient city, Dayan ancient city
Day3: Lijiang Dali, visit Dayan ancient city, Dali ancient city
Day4: Dali - Shuanglang - Dali, visit Shuanglang, Dali ancient city
Day5: Dali Kunming, visit Dianchi Park, snack street of Yunnan University for Nationalities
Day6: Kunming, Haigeng dam, Guandu ancient town, Yunnan Provincial Museum
Day7: Kunming -- Fuxian Lake, North Bank of Fuxian Lake, luchong scenic spot
Day8: Fuxian Lake - Xishuangbanna, visit Jinghong night market, Gaozhuang xishuangjing night market
Day9: wangtianshu Park, tropical rain forest
Day10: Xishuangbanna, Chengdu
traffic
Let's talk about transportation first. The transportation in Lijiang, Dali and Kunming is very convenient. There are various means of transportation, such as planes, trains and cars. And the local public transport system is also very developed, where you can take the bus to arrive.
Jinghong, Xishuangbanna, personally feels that the traffic is not very developed. There are airplanes but no trains in Jinghong. It's a border city. Green vegetation can be seen everywhere in the urban area, which is very similar to the style of Southeast Asia. Urban public transport system is not developed, but you can use Didi, which is a very convenient place!
Because it's off-season now, the air tickets used to be very cheap, so we chose the plane as the mode of travel.
Chengdu - Lijiang, aircraft
Lijiang Dali, bus, 80 yuan
Dali - Shuanglang, local bus, 15 yuan
Dali Kunming, aircraft
Kunming -- Xishuangbanna, plane
Xishuangbanna Chengdu, aircraft
get accommodation
Yunnan's tourism industry has been developing for a long time, and accommodation is the most developed in various places. From a few tens of Yuan youth travel to a thousand yuan suite, all accommodation needs can be met. If you need to book rooms in advance in peak season, you don't need them in off-season, and you can bargain. If you want to experience the local characteristics, you can choose to stay in the local characteristic hotel. The price is about 100. We didn't stay in more than 100 hotels this time. Because we used some discount information, it's very cost-effective. Let's introduce our hotel first!
Lijiang accommodation: Jinquan Hotel, located between Dayan ancient city and Shuhe ancient city, opposite Lijiang passenger station, walking to Dayan ancient city, has a good geographical location.
Dali accommodation: Jiahao Hotel, on the northeast side of Dali ancient city near Erhai Lake, you can walk to Renmin Road of Dali ancient city. Not far downstairs is the memorial archway in the northeast of Dali ancient town. There are buses to Shuanglang and Dali new city, so the traffic is convenient.
Kunming accommodation: Wule hotel is located between Huancheng South Road of the subway station and Kunming railway station. Huancheng South Road of the subway station is a very convenient place for transportation. You can take the airport bus directly to this place. There are subway and bus to most scenic spots in Kunming, which is very convenient. There's a barbecue Street downstairs, and there's a crispy bun shop. The steamed buns are delicious.
Fuxian Lake accommodation: Xianhu wuyangyuan is located on the North Bank of Fuxian Lake. Take a bus to Chengjiang County passenger station, and then take a three or two wheeled bus to the terminal of No.2 County town. You can take No.2 bus to the gate of the hotel, or take a taxi directly from the passenger station. Why do you choose here? The view of Fuxian lake here is quite broad (as shown in the photo travel notes), the opposite is like the sea, and the sunset and sunrise are very beautiful.
Accommodation in Xishuangbanna: the Phoenix Boutique Resort is located in the xishuangjing resort in Gaozhuang, Jinghong City. Most of the hotels here have free pick-up service, some of them can negotiate to send the plane. There is also a big night market, which is very busy.
delicious food
In fact, the food in Yunnan, Guizhou and Sichuan is spicy. People who can't eat spicy food can't avoid it. But for people who like spicy food, it's definitely a delicacy. Lijiang's small pot rice noodles, Dali's hot and sour fish, Xishuangbanna's Chung chicken feet are the unique interpretation of spicy flavor in Yunnan, and are the myriad changes of spicy flavor!
Of course, in addition to the spicy flavor, Yunnan cuisine also combines many other flavors, such as the water-borne poplars in Lijiang Shuanghuajindao, the milk fan with strong milk flavor in Dali, the bridge rice noodles with smooth fragrance in Kunming, and the various kinds of fresh juice in Xishuangbanna, which are enough to please all the guests and comfort the tiredness of walking all day. But if you want to find more authentic food, you have to look around for folk food! So please follow us to discover the hidden food!
First of all, I'd like to introduce the recommended places for delicious food
Lijiang cuisine can be found in Shuhe ancient town and Dayan ancient town. Many characteristic restaurants are concentrated in huama street. It's not far from our hotel, so it's easy to walk.
Dali's food is mainly concentrated in the ancient town and its surrounding areas. Some of the more characteristic small shops will display the ingredients. You can choose what you want to eat and how to process it. There are many special restaurants like this. You won't miss it if you walk on the street. You can try it!
The food in Shuanglang is very rich. The food types of each restaurant are basically similar. The restaurant we went to is called Jixiang Hong. The business is very good. The sour fish in their house is very delicious!
Kunming also has a lot of delicious food. The famous one is the rice noodles crossing the bridge. There is a 10-year-old shop on Huancheng West Road of the subway station, which tastes very good (in the travel notes of the shop pictures). In addition, there is a snack Street on Yuanxi road behind Yunnan University for nationalities, which gathers all kinds of local delicious food. You can't miss it. There are also some authentic food hidden in the market, For example, the two streets behind our hotel are crispy steamed buns, the hanbaba in Guandu ancient town, the small pot rice noodles in Yunnan, and many other things we haven't found. I'm looking forward to your finding!
The food of Jinghong City in Xishuangbanna is mainly reflected in the night market. Of course, the authentic Dai food is also very delicious. Unfortunately, we are short of manpower and did not order a table to try. There are many special restaurants in xishuangjing of Gaozhuang where we live, and the taste is very good, but I prefer the night market at night. There are two night markets in Jinghong, one by the Lancang River and the other in the West Shuangjing of Gaozhuang. They are large-scale. We must go for a stroll!
luggage
If you still think Kunming is like spring all the year round, then you will be very cold in the past, because it's really cold! In addition to Xishuangbanna, the temperature in Yunnan is only a few degrees now, so we need to pay attention to keeping warm in the past, and there is a strong wind, especially near Erhai Lake, so we also need to pay attention to windproof. In addition, we need to go to Xishuangbanna, where the temperature is more than 20 degrees, so we need to bring some thin clothes. To sum up, we need to bring some clothes from spring to the East. Before you go, you'd better check the local weather forecast and choose to carry clothes according to the weather.
We don't go to remote areas, so we don't need to bring many snacks. We can buy them at any time. The important thing is to keep our stomach for local food!
The other is to check a few travel notes before departure, remember to download the local map to the mobile phone, plan the itinerary, food and accommodation, calculate the budget, and finally let's take a heart full of expectation and desire to travel, carry our luggage, and say go!
Night view of Shuangliu Airport on the first day
Because the ticket is 6:00 in the morning, we arrived at Shuangliu airport one day in advance. There are many hotels around the airport, and the price is basically around 100, including the delivery service. We went to the scene and chose a hotel with a relatively good environment. We ordered a room on the Internet, and we could use the discount coupon, which was dozens of yuan less
Walking in the brightly lit Shuangliu Airport at night, we can feel the noise of the city, and our journey is about to start. Some people say that travel is a place where one is tired of living and others are tired of living, but I think travel is to recognize the place one loves and learn the way people love life from the place one loves, And feel the best feelings in the world!
First of all, the main characters of this journey appear:
Cotton, Chengdu girl who loves life, photography and food
I am an honest and kind fat guy
The next day from the quiet Shuhe to the lively Dayan
The wake-up call business of the hotel is actually knocking on the door one by one. I'm thinking that if other people don't knock on the door, they will call the wrong person. Early in the morning, the owner knocked on the door next to each other. Because he was excited to travel, he woke up when it was time. So after packing up quickly, the owner of the hotel sent us to the airport. It was very considerate.
Arrived at the airport just after 4 o'clock, found that the airport has a lot of people, looking at the bustling crowd so energetic, I came to the spirit. Now the sun hasn't come out. I can see the sunrise on the plane for a while. This is my first time to watch the sunrise on the plane. Ouch, I'm looking forward to it. I boarded the plane with excitement.
At about 7 o'clock, looking out of the black window, you can see that the light yellow light begins to appear on the horizon. Slowly, a wisp of gold cuts through the deep darkness of the sky, followed by a colorful glow. Taking the sea of clouds as the boundary, the sky above the boundary is gradually bright, from the beginning of dark blue to light blue, then to light yellow, and then to orange. The sea of clouds below the boundary also slowly shows its original shape with the brightening of the sky, until the golden light breaks through the clouds, and the bright sunshine occupies the field of vision. So far, it successfully staged a gorgeous sunrise. Next, of course, is to make up for sleep!
After 8 o'clock, we arrived at Lijiang Airport. It took us about 30 minutes to take a bus from the airport to Lijiang new city. The room we ordered online was very cheap, less than 100 yuan, and it also included breakfast. Breakfast was very rich and the location was very good. It took us 15 minutes to walk to Lijiang ancient town. There was also a shuttle bus to Shuhe ancient town downstairs, opposite the long-distance station to Dali, It's just a great location. You can think about it.
It was already noon after we put our luggage in the hotel, so we went out to find something to eat. The authentic snacks must be among the people, so we didn't go straight to any big restaurant (in fact, it was economy oriented). We walked into an alley next to the hotel, like a food market. There was a breakfast shop for bait and bait. The shop looked very clean, So we decided to eat the famous Baisi and Baikuai for our first meal in Lijiang.
I ordered a bowl of boiled bait and a portion of fried bait, and sat down to the side to have a fire. The temperature here is very low, only a few degrees. It's very comfortable in the sun, but it's a little cold as soon as I enter the house, so I need to have a fire.
The first one is fried Baikuai, which is a unique food in Yunnan. Baikuai is made of rice, which is one of the most famous, traditional and authentic food in Yunnan. Among the eighteen monsters in Yunnan, "Baikuai with rice cake" means Baikuai. There are many ways to eat Baikuai, such as burning, boiling, frying, stewing, steaming and frying. It has a unique flavor and tastes like New Year cake. It is not sticky, chewy and tastes good. This dish of fried bait with leeks, tomatoes and meat, smell, let people move!
The way to eat Baisi is the same as Baikuai. It's a great pleasure to have a bowl of steaming Baisi when you are hungry!
Today's plan is to visit Shuhe ancient town in the afternoon, and to Lijiang ancient town in the evening. After lunch, we took a bus to Shuhe ancient town. There is a van specially delivered to the gate of the ancient town. The price is 3 yuan, which is very convenient. One of the biggest feelings of this trip is that the choice of residence is good, so we should save a lot of time!
Shuhe ancient town, located in the north of Lijiang new town, is the earliest settlement of Naxi ancestors in Bazi of Lijiang, and also an important well preserved market town on the ancient tea horse road. Yunnan has been a place for tea production since ancient times, and its reputation is well-known overseas. It started from Pu'er and other places in Yunnan, entered Tibet through Dali, Lijiang and Shangri La, arrived in Lhasa, and then transferred to India and other places. Shuhe ancient town is not far from the ancient tea horse road at that time. You can charter a car to go there, where you can taste the unique food horse Gang dishes formed on the ancient tea horse road.
The gate of Shuhe ancient town is not very big. Before we came here, we heard that there are fewer people and quieter than Lijiang ancient town. That's why we decided to come here. After we came here, it's not the ancient town I imagined. The streets here are clean and grand. Although the scale is small, there are all kinds of shops. The goods here are much cheaper than Lijiang ancient town, If you want to shop, Shuhe ancient town is a good choice.
The sky in Lijiang is very blue and the wind is very strong. The white clouds in the sky are moving rapidly with the speed visible to the naked eye. It seems that they are chasing the never-ending time. It's very good to simply sit down and bask in the sun here. I recorded the life here with images, and you can enjoy it in the follow-up video.
Since it's about eating, how can we miss the delicious food? Let's first introduce Lijiang's unique food, rice enema (in the middle of the row below in the photo), which is made by pouring pig blood and rice mixed with spices into the large intestine of pigs. When eating, it's fried or steamed hot. It tastes a little sticky, but it's very fragrant.
This is rice cake, which is divided into two layers. The lower layer tastes soft, and the upper layer is honey. It tastes sweet but not greasy, and tastes good.
Fill a small bowl with 5 yuan. It's best to eat while it's hot.
The buildings and streets here still retain their ancient appearance, and the people here still maintain their simple nature. Maybe there are some modern elements here, but it doesn't seem abrupt. Everything is so harmonious and peaceful.
Walking in such a comfortable street will make you feel like going through the ancient times and making a movie. Everything seems to have been arranged and waiting for you there quietly. So I decided to adopt the film style in this photo, so as to show such a quiet beauty!
By chance, I met a fat cat outside a shop, lazily basking in the sun. I'm not afraid to take a picture of it when I walk in. I also put on all kinds of looks, like a model. It's very interesting.
Shuhe ancient town is not big. We can visit it in two hours. We spend most of our afternoon here. Then we go straight to Dayan ancient town in Lijiang. We can get to the hotel by bus from Shuhe ancient town, and then walk to Dayan ancient town.
The style of Dayan ancient town is obviously bigger than Shuhe, and there are many more people. The waterwheel at the gate is very powerful. Because we plan to visit it tomorrow, we hurry to follow the crowd to the ancient town. In the afterglow of the evening, all the shops light up, and the lights are bright.
There are many large-scale snack streets in Dayan ancient city. It is said that the snack street is actually a big shop with all kinds of food, a bit like the food Square in the shopping mall. This is the food gathering place of Lijiang and Dali. You can eat local snacks in one stop, but the price here is not cheap. People who sell food usually yell 30 yuan for a full box, a full box. Only when you buy it, do you know it's really a full box. However, the box is the same size as the lid of the plastic lunch box, so there are many holes if you want.
This is tofu wrapped with meat. It's filled with meat and fried slowly. It looks very delicious. It's similar to the pregnant tofu I ate in JIANMENGUAN last time.
This is roast tilapia. Tilapia is a specialty here. Its meat is very elastic.
This is egg Wrapped Salmon. There are farmed salmon here. People here also like it very much. The salmon meat is wrapped with egg skin and sprinkled with sesame seeds. The taste is OK.
This is the rice enema introduced. It's not steamed here, but fried. It's harder to eat. I'm not used to it.
This is chicken wing rice. It's filled with rice. It looks delicious. Because I'm a vegetarian at night, I didn't try it. I don't know what it tastes like.
Although it's not by the sea, there are still a lot of seafood, and the spicy crab looks very good.
This is a specialty of Yunnan Province, which is called poplars. It's a kind of aquatic plant. It can be used as soup and fried. It tastes like tofu. It's delicious!
This is a stone flower. It looks like a sea cucumber. I didn't try it.
This is Baojiang tofu, a specialty of Jianshui. The tender tofu is sliced, fried and seasoned. The tofu is tender enough to taste like soymilk.
There are many bars in the ancient city. At night, when business is booming, every place is full of people. We don't like too noisy environment, so we just look from a distance and dare not look near. Just leave a few pictures to show that we have been here.
This is the Sifang street in the ancient city. There is a constant flow of people, and there are lovers sitting here, forming a picture of different movements. It's very interesting to have a long exposure with the camera.
There is a hill in the west of the ancient town. It is said that the hill is actually a relatively high hillside. You can have a panoramic view of the ancient city from above. Most of the hotels above occupy an excellent position. If you want to go to the hotel for sightseeing, you have to pay an extra viewing fee!
From the beginning of the lantern to the bright moon, we were all hungry and tired, so we left the ancient city and walked to the food street, called huama street. There are many restaurants here. I found the one with the largest number of families and ordered two special dishes. The first one is the special product here, water-borne poplars. Its name is not very good, but its taste is good. The soup made from ham with garlic is delicious.
The second dish is the one that the caravan people used to eat on the ancient tea horse road. It's called caravan dish. The method is simple. Potatoes, pumpkins, small pumpkins, peppers and spices are put into a pot, stewed and cooked, and the food that the poor people used to eat is now a big meal on the table. The taste is very good. After a meal, I went back to the hotel and had an early rest to prepare for my trip to Lijiang and Dali!
The quiet Dayan ancient city on the third day
A good day starts with breakfast. The breakfast in the morning is very rich. It's just a part of the breakfast. Some of them don't take it when they can't eat. After a big breakfast in the hotel, they go to Dayan ancient town in Lijiang!
Lijiang is sunny in the morning. The people coming to the ancient city are bustling. As soon as you enter the ancient town, you can see the big waterwheel at the gate. People who come and go here have to leave their own beautiful shadows. It's not easy to wait until there is no one. Let the cotton stand well.
I can't imagine that there are so many people in the off-season. It's hard to imagine how many people will be here in the peak season.
Lijiang during the day is totally different from Lijiang at night. Lijiang during the day is less crazy at night and more peaceful. In such an atmosphere, people unconsciously walk slowly, not in such a hurry at night.
The streets of the ancient city are full of flowers and green trees, and the cold winter here is also full of spring.
The shops here open very late. Now only some of them are open. Some of them are in the middle of opening. I really envy this kind of life. I sleep until I wake up naturally!
We strolled slowly from the main street to the side street. This street is a bar street full of lights at night. It's very busy. During the day, there is no one here.
Let cotton to a few, this scene, this look, it is a woman version 007!
One of the reasons why we like to travel in off-season is that there are few people, so we can take photos at will. We are not afraid of being disturbed when we put up any kind of poss. Imagine that when there are many people, the photos are all heads. For example, if I have bad eyes, I may have to find myself for a long time.
Walking up the stone steps, you will arrive at a scenic spot of the ancient town called Lion House, which is the highest point here. You can see the whole picture here. However, it costs dozens of yuan to buy tickets and 80 yuan to pay for the maintenance of the ancient town. It's a little bit high, so you can walk on the street instead of going.
Today's weather is very good. I feel I can see the light of Jesus at any time in Yunnan.
We inadvertently went to a hot pot shop and found that we could see the panorama of the ancient city without money. Haha, how can we let this opportunity pass? Hurry to take one.
The shops here are similar to those in Shuhe, except for tea, which is full of fresh flower cakes and hand drums. Smelling the fragrance of fresh flower cakes and listening to the drummers beating the drums with the song of Lijiang Xiaoqian, the whole ancient city of Lijiang seems to be connected.
Lijiang ancient city is really big. I haven't finished walking for a long time. In all the same shops, a small shop with style suddenly appeared. It's refreshing. It's good to take photos here!
What's this? I thought it was tea. It turned out to be handmade brown sugar. It's made of all kinds of flowers. It's very special.
We lost our way as we walked. After a long time of inquiry, we finally found the location of Mufu, which is also a scenic spot here. But we asked for tickets, so we didn't go in. What we are looking for is the Lijiang Zhongyi food market after coming out from the exit here!
This vegetable market is very big. Besides all kinds of fruits, there are also a lot of Gastrodia elata and Maca. Gastrodia elata and Maka are very good things for health care. The Gastrodia elata and Maka here are cheap, just like they don't need money!
Shopping in local markets is the best place to feel the local customs, and you can often buy very cheap things. For example, the fried chestnut here is only 7 yuan per kilogram. It's so cheap that I'm sorry for the price if I don't buy it.
After visiting Lijiang ancient city, it was already noon. Hungry, we went to the long-distance station opposite the hotel and bought a long-distance bus to Dali. The ticket was 80. It took us more than three hours to take the bus. Basically, we spent the afternoon on the bus.
At noon, I ate a bowl of chicken bean jelly in the restaurant outside the station. I thought there was chicken in it. As a result, I knew that the ingredient of this kind of jelly was chicken bean. It tasted ordinary. I didn't think it was as delicious as pea jelly.
One afternoon on the long-distance bus, I suddenly heard that it was raining heavily outside the window. I felt very strange. It was still sunny just now. Why did it rain all of a sudden? Then I remembered that one of the 18 monsters in Yunnan was "it rains here and it's sunny there". It's really a different day.
It's past five o'clock in Dali, and it's drizzling. We found a hotel near Erhai Lake at the north gate of Dali ancient city. Originally, we saw a hotel on the Internet, but we were not satisfied with the room. As soon as we went out, we were surrounded by a group of business aunts and asked if we wanted to stay. We couldn't stand it. We found a nearby hotel, and the price was very cheap, It's only tens of yuan, which is the benefit of off-season!
In the evening, I went to Dali ancient town and walked along Renmin Road. I felt that except for the strong wind, it was similar to Lijiang. With the fragrance of flower cakes and the rhythm of drummers' singing of Lijiang Xiaoqian, I had a general tour of the ancient town. I'll come back tomorrow night and plan a double corridor tomorrow!
The fourth day in Shuanglang, around Erhai Lake
The morning sunshine of Dali is accompanied by the wind of Shangguan. Standing on the top of the hotel, Cangshan is nearby. I don't want to go to Cangshan this time. One is that I don't want to go, the other is that I have just been to a similar snow mountain, and I don't want to go again for a short time.
There are many pedestrians on the street in the early morning. The opposite mountain is Cangshan, and the next one is toward Erhai Lake.
We chose the residence for a reason. It's very close to the station of Shuanglang and Dali new town, just under the memorial archway in front of us, which saves a lot of time waiting for the bus.
It takes less than an hour to take a shuttle bus from Dali ancient city to Shuanglang. The road condition is very good, and the scenery along the way is also very good. It's very convenient to drive by yourself. If you drive by yourself, you can also ring Erhai Lake. It's a pity that you don't drive by yourself this time. If you have the chance to go again, you must drive by yourself next time.
Shuanglang is on the East Bank of Erhai Lake. On the way to Shuanglang, you have to pass Xizhou. The famous Xizhou Baba is a specialty here. There is an ancient town there. There are not many people there. If you like a quiet ancient town, you can go there.
After arriving at Shuanglang, I found that Shuanglang is a very beautiful place. It's very different from the fishing village I imagined. People here still keep the habit of fishing, but they feel more like building buildings. To be exact, it's building inns. There are all kinds of inns, not by the sea, by the sea, ordinary, special, and various choices. It's cheaper than 100 a night, The most expensive can reach about 4000.
There is a special food of Yunnan, milk fan. It's also one of the eighteen monsters in Yunnan Province, "milk is sold as a fan.". After special processing, the milk is made into thin slices like cheese, and then roasted on the fire, or fried until foamy and brown, and served with white sugar. A bite tastes crisp and soft, with a strong milk aroma mixed with sweetness in the mouth. I like this taste very much. Friends who come here must try it!
There are also some shops that look very petty on the street with double corridors. The door is full of flowers or fashionable furnishings. In addition to sitting quietly, there are also many shops for renting bicycles and battery cars. Tourists can ride around Erhai Lake after renting a car. The price is not expensive. The battery car with low power can run about 40 kilometers a day. We are going to rent a car to go around Erhai Lake after lunch.
Of course, the inn is the focus here. Most of the Inns here can be visited at will. Each inn has its own characteristics. Generally speaking, it is very petty bourgeois, especially the sea view room.
We didn't take some fresh photos like many people who came to the twin corridors. I don't think it's our style. I still like to tell our stories in my own style.
At this time, it was almost noon. Walking on the street, I saw the fried fish and shrimp on the stall. I felt very delicious, so I bought some. The price was not expensive, 10 yuan and four strings. The best thing to eat is this kind of small fish. After deep frying, the whole bone can be chewed and eaten. One bite at a time. The more you chew, the more fragrant it is.
Shrimp fried a little too much, a little too much oil, eating a bunch of a bit greasy.
This kind of shrimp cake looks too greasy. You can try it if you have a chance.
When you come to Shuanglang, you must have a taste of the delicious food here, sour papaya crucian carp. Wash the crucian carp and cook it together with tofu, potatoes, green peppers and pickled sour papaya, a unique local food. It tastes sour and spicy, appetizers delicious, and has unique characteristics!
The two of us are full with a plate of fried peas.
After lunch, we rented a battery car and started our tour around Erhai Lake. First, we took a beautiful picture of our mount.
Cycling around Erhai Lake is also a local way of sports. It is said that there will be competitions every year. There are a lot of people riding motorcycles around Erhai Lake, and most of the styles of motorcycles are strange. For example, this one below looks very windy!
Friends who come here to ride bicycles in winter should pay attention to it. It's windy by Erhai Lake. You must pay attention to windproof in winter. It's too cold.
Along the way the weather is very good, gorgeous sunshine from the clouds from time to time under a bunch of light, formed a colorful spot on the water.
On one side of the road around Erhai Lake is the vast Erhai Lake, and on the other side is the hillside hills. Now there are some red headed gulls from Siberia gathered here. On the road, there are many riders like us, in twos and threes, some on battery cars and some on bicycles. Everyone will greet each other friendly. When you get to some places with good scenery, you will stop to take photos. It may take more than half a day to drive around Erhai Lake. I feel that it will be much more comfortable if you come here by self driving. Next time you come, you will come by self driving.
In addition to Erhai Lake, we also need to visit Dianchi Lake and Fuxian Lake, so that we can play all the three great lakes in Yunnan. I think Erhai Lake has more flavor of life than the bustling Dianchi lake or the tranquility of Fuxian Lake, whether it's Shuanglang, a tourist attraction developed from a small fishing village, or Dali new town on the South Bank of Erhai Lake, You can feel the breath of life everywhere. The street stalls, vendors, people coming and going, winter swimmers in the morning, maybe because Shuanglang has always been a tourist attraction. There are few tourists in Fuxian Lake now.
We must take more photos of such a beautiful place. Please enjoy the beautiful scenery of Erhai Lake!
After going back to the Shuanglang, you can continue shopping. The small commodities sold here are almost the same. If you like to buy jade and jewelry, you can come here to have a look. For example, the price of Nanhong agate is much cheaper than that of Chengdu, and you can bargain. You can earn money if you buy it.
There are still some old streets left here. You can see the seaside at the end of the road.
At the end of the walk, I just saw someone drying the freshly hatched fish. Next to the beach, I could eat fish every day. What a healthy diet.
Shuanglang is not very big here. It can be finished in a short time. Because I'm going back to visit the ancient city of Dali, I didn't stay long.
Back in Dali in the evening, the streets are full of people. There are also some special foods, such as lotus leaf rice, braised pork and all kinds of fried insects. They look good. I don't know how they taste.
There are some coffee bars on Renmin Road where you can read, drink and listen to music. It was originally said that many people stayed in Dali because Renmin Road. Now they know why life here is really peaceful and comfortable, but this kind of life is not suitable for me, so I'm just a passer-by.
Recently, because of a comic book called late night dining room, there are more and more places specially serving meals at night. There is also a famous local late night dining room on Renmin Road. The price is close to the people, because I don't have the habit of having supper at night, otherwise I want to try it.
Finally, I took some pictures in front of the ancient city gate of Dali. This time I came to the ancient city of Dali at night. I'm really in a hurry. Next time I have the opportunity to stay here for a few more days, the gate at night is also very beautiful. It's really cold to take photos at the gate of the city with a tripod at about 10 p.m. after taking a few photos, I can't stand it. I'll go back to the hotel and have a rest. I'm going to Kunming tomorrow morning. What will I find there!
Day 5 Dianchi Lake and snack street in Kunming
I got up earlier than yesterday, because I had to fly to Dali airport at noon, so I started early in the morning.
There is no shuttle bus to the airport in Dali ancient city. We either charter a bus or take a bus to Dali new town and then transfer. We choose to go to Dali new town first, and take a bus at the gate to Dali new town soon. It turns out that there is no shuttle bus to the Airport in the morning, only in the afternoon. We can't just shout didi to go to the airport directly, It's much cheaper than going directly from Dali ancient city. Moreover, the driver introduced it to us warmly. When passing by the Erhai seaside in Dali new town, he thought the scenery was wonderful, so he asked the driver to stop and get off to take some pictures.
There are people fishing, some morning exercises, some winter swimming, in such a beautiful scenery, the central feeling has become happy.
Dali's airport is windy, because the plane to Kunming is late. We didn't arrive at Kunming airport until noon.
After arriving at Kunming airport, we need to take a bus for about 40 minutes to get to the urban area. We chose to live between the subway station, Huancheng South Road and the railway station. This is the center of the city, and the transportation is very convenient. We decided to stay here long before we started. After we found the hotel, we couldn't wait to eat Yunnan Guoqiao rice noodles.
This rice noodle shop is said to have a history of more than ten years. It ordered a basic version of cross bridge rice noodles on Huancheng South Road of the subway station. First, it brought a large bowl of soup. Don't think you can drink it without heat. In fact, the heat was blocked by a layer of oil on the soup. Now if you drink a mouthful, you will definitely get a hot bubble. The correct way to eat it is to pour the quail eggs, Then pour the meat and vegetables, and finally pour the rice noodles in, so you can start to eat. The taste of this family is really good. A large bowl of rice noodles is full.
In fact, the local people in Yunnan prefer to eat another kind of rice noodles, small pot rice noodles, which is directly cooked in casseroles. With seasoning, it tastes very delicious. If you have a chance, you can try it! After that, we took a 40 minute bus to Dianchi Park, where a small group of red headed gulls from Siberia gathered. Now it's ten o'clock in the evening, and there are many tourists here to feed the red headed gulls. Tomorrow morning, we will go to Haigeng dam. The number of red headed gulls there will be more than here. Now it's just warm-up.
It's the first time that we see red headed gulls. It's so comfortable to watch them fly in the sky. We quickly take out our mobile phone camera to take more photos.
At this time, the light is not very bright, so I can't see what the red headed gulls look like. There are just a few red headed gulls beside me, and they are not afraid of people. I just wanted to go closer and have a look, but I was hit by a lump of bird excrement. It seems that it's very dangerous to move around them, and it's easy for me to get caught.
The sun's afterglow slants over, these two backlight photos have the feeling of a movie blockbuster!
The sun is getting lower and lower, and we can't see clearly. We are all a little hungry, but we can't have dinner here, because we are going to the next destination, back door snack street of Yunnan University for Nationalities!
This street is called Yuanxi road. It's just at the back door of Yunnan University for nationalities. Generally, there is a large-scale snack street at the back door of Yunnan University for nationalities. When I was in college, I liked to go to the snack street at the front door to eat. I heard that there are many local snacks on Yuanxi Road, so I must come and have a look.
Sure enough, there are many local snacks, such as barbecue, rice noodles, bean curd, etc. there are also Dai People's Chung chicken feet, Thailand's paoluda, etc. there are also many foreign snacks, such as sausages, baked sweet potatoes, milk tea, Langya potatoes, etc. they are so rich that they don't know what to eat.
After visiting Yuanxi Road, we went back to the hotel downstairs and found that the street downstairs turned out to be a barbecue street. Unfortunately, we couldn't eat any more. We decided to come and have a taste tomorrow.
Day 6 Haigeng dam, Guandu ancient town, Yunnan Provincial Museum
Today is the sixth day in Yunnan. The itinerary is more than half and everything is going well. I think we are very lucky. We are looking for good accommodation. Today we are going to Haigeng dam, Guandu ancient town and Yunnan Provincial Museum. We arrived at Haigeng dam by bus in the early morning. There are more red headed gulls here than last night. Today's weather is very good, There are also many people here. The bird's head and head move together, and the pool water and sweat fly together!
The Red Headed Gull, commonly known as "water Dove", has a red mouth and feet. Most of its body feathers are white and its tail feathers are black. It likes to flock. It can be seen in many port cities in the world. The red headed gulls here come from Siberia for the winter. It's the time to visit them at this time of year, which attracts many Chinese and foreign tourists. Please enjoy their lovely!
I've taken so many lovely red headed gulls. How can I say I want to take some of them
After that, we took a bus to Guandu ancient town. The scenic spots in Kunming are relatively far away. Although it's direct, it's generally more than 40 minutes by bus. It's noon when we get to Guandu ancient town. We're going to go in and look for something delicious.
The ancient town is not very big. The buildings in it still keep the appearance of ancient times, but they sell modern things. There is no special souvenir.
It's called hanbaba. It's right at the gate of the ancient town. Why do you want to introduce it? Because their Baba is delicious and cheap. It's only 2 pieces each, and it's full of stuffing. We bought a flax stuffing, which tastes good. If you have a chance, you must try it.
Guandu Baba is still quite famous, but it is usually eaten without stuffing, or there is no more authentic, it seems that we have to go to the local to eat to eat authentic Guandu Baba.
The way to eat dried beef here is also different. The roasted dried beef is knocked with a hammer. After the meat is loosened, it is torn into strips by hand, and then mixed with seasoning. It tastes delicious, even if the cheek is painful.
Baked bean curd is also one of the authentic delicacies in Yunnan Province. Bean curd is from Shiping County in Yunnan Province. Chinese friends who have seen it on the tip of their tongue will remember how to transform Shiping bean curd mentioned in the first episode. First, use gauze to divide the unformed bean curd into small pieces, then press dry the water to make bean curd, then form a hard skin through natural fermentation, and finally make stinky bean curd, When you eat tofu, you bake it on charcoal fire. The original small cubes are inflated by the internal gas due to heating, and the flavor of tofu is also released.
Originally, I thought the stinky tofu smelled stinky, but after smelling it, it didn't smell like it had been roasted. After the tofu is baked, you can also enjoy a delicious meal by sitting on the side of the road with the dip sauce here, which is enough to show the happy character of Yunnan people. It's worth mentioning that the tofu is sold according to the number. It's interesting to know how much it costs to eat.
There is a miaozhan temple in the ancient town, which has a history of nearly a thousand years, especially the Vajra pagoda at the gate of miaozhan temple. It is the oldest Vajra pagoda among more than ten existing Vajra pagodas in China, which is spectacular!
After visiting Guandu ancient town, we are going to Yunnan Provincial Museum, our last destination today.
There are three floors in the museum. It has rich collection and many cultural relics. It has been collected from Yunnan ancient times to modern civilization. I think it is a place to visit whe