Xishuangbanna
Intrepid Releases Integrated Annual Report
Intrepid Travel's 2020 integrated annual report has been released and illustrates the challenges the business faced due to the global pandemic.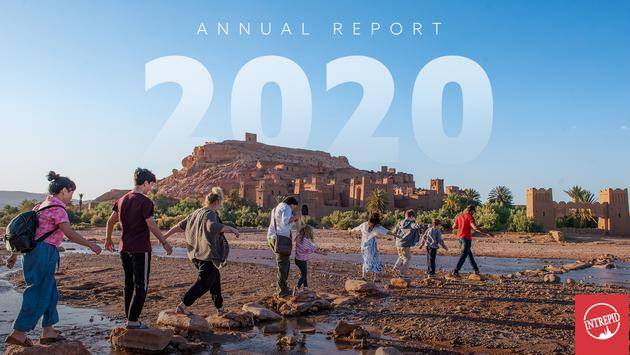 The world's largest B Corp travel company has produced an annual report since 2017 to meet high standards of public transparency. Last year's report outlines stories of resilience as the travel company navigated the impacts of COVID-19 and showcased highs and lows, from halting global operations for the first time in its 32-year history to the company's recognition as one of the world's most innovative companies in 2021 by Fast Company.
The 2020 report revealed notable information including:
—Refunded over $21 million to customers in response to COVID-19 cancellations
—Processed more than 43,000 trip credits
—Reduced the workforce by almost 50 percent globally
—Reviewed its day tours division Urban Adventures and introduced a new financially viable model, which sees tours operated through its DMC and select third-party operators
—Launched 81 new trips in response to new domestic travel demand. Like all Intrepid trips, these are fully carbon offset
—Became the first and only global tour operator with verified science-based climate targets, creating an emissions trajectory in line with a 1.5-degrees Celcius world
—Dispersed AUD $1.2m to communities around the world through The Intrepid Foundation
—Secured the largest investment in its 32-year history with a strategic partnership with French family business Genairgy
"We know that we create value through more than just our bottom line," said James Thornton, CEO of Intrepid. "While we'll all look back on 2020 as a year of loss—there were many opportunities, too."
Thornton led the company through the pandemic.
"We took a story of survival and turned it into a story of strength. We ended the year by securing a new strategic partnership that will help realize our future transformation, and I'm confident Intrepid will come out the other side of this as a more innovative company," he noted.
Intrepid hopes that by releasing this report, the company will encourage other travel businesses to adopt integrated reporting in order to create more transparency within the travel industry.
"The trust of our travelers and the trust of our industry will be a key part of our recovery. This report helps us deliver on that, and shows that even in the most challenging of years, Intrepid is a company that lives our values."