Lijiang
  Huawei Watch Fit New is a slight refresh to the original, adds jump rope tracking
  The Huawei Watch Fit was announced more than a year ago, rocking a stand-out design and packing some pretty nice features for a fitness tracker. Since its launch, we have seen more manufacturers adopt a similar design for their fitness trackers. Today, a new model of the wearable was announced and it will be sold as the Huawei Watch Fit New.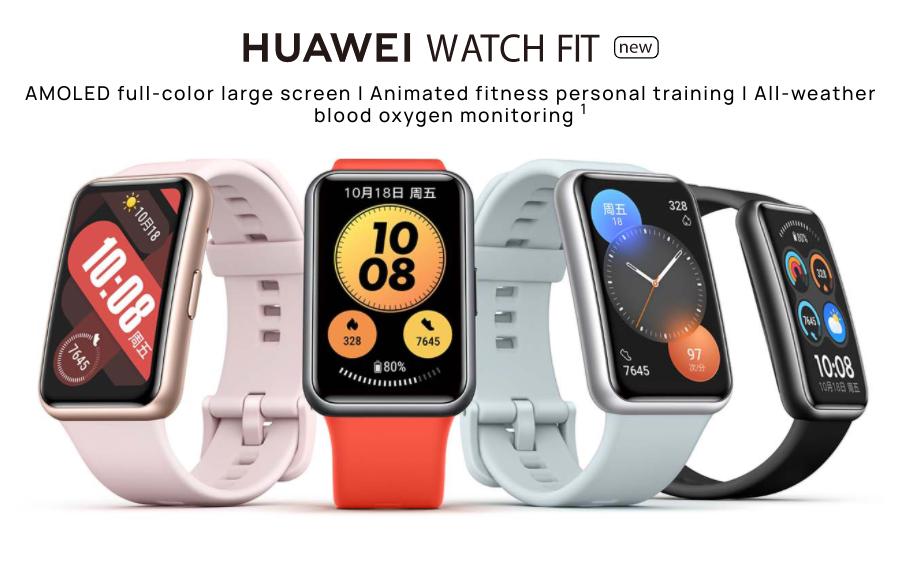 Agreed, adding "New" to a product just to distinguish it from an older model is odd. Going with a year as the suffix is a much better way to tell them apart even if the differences are minimal as is the case with the Huawei Watch Fit and the Huawei Watch Fit New.
  The Huawei Watch Fit New has the same 1.64-inch 280 x 456 AMOLED display as the original. Physically, there are no differences save for the new model launching in new colorways. It also comes with 300 different dials users can choose from.
  Where they differ slightly is in their features. The Huawei Watch Fit New has support for 97 sports modes, one more than the 2020 model. That new sport mode is jump rope which surprisingly isn't available out of the box but will be added via an OTA update.
  The new fitness tracker has all of the features you love from last year's model such as animated workouts, automatic identification of swimming styles, SWOLF score, and many more. The Huawei Watch Fit New has 24/7 heart rate monitoring, 24/7 blood oxygen monitoring, sleep tracking, menstrual tracking, and stress monitoring. It also supports call notifications, app alerts, music playback control, NFC payment, and can also control compatible smart home appliances.
  The Huawei Watch Fit New will sell for ¥799 (~$124), the same price as its predecessor. It is available in Grapefruit Red, Island Blue, Pink Cherry, and Obsidian Black.