Lijiang
He made Lijiang beautiful in December. Rabbit's Lijiang
Recommended accommodation
Kunming Jin Jiang Hotel ¥ 299, book now >
Launch more hotels
Published on January 16, 2014, 23:54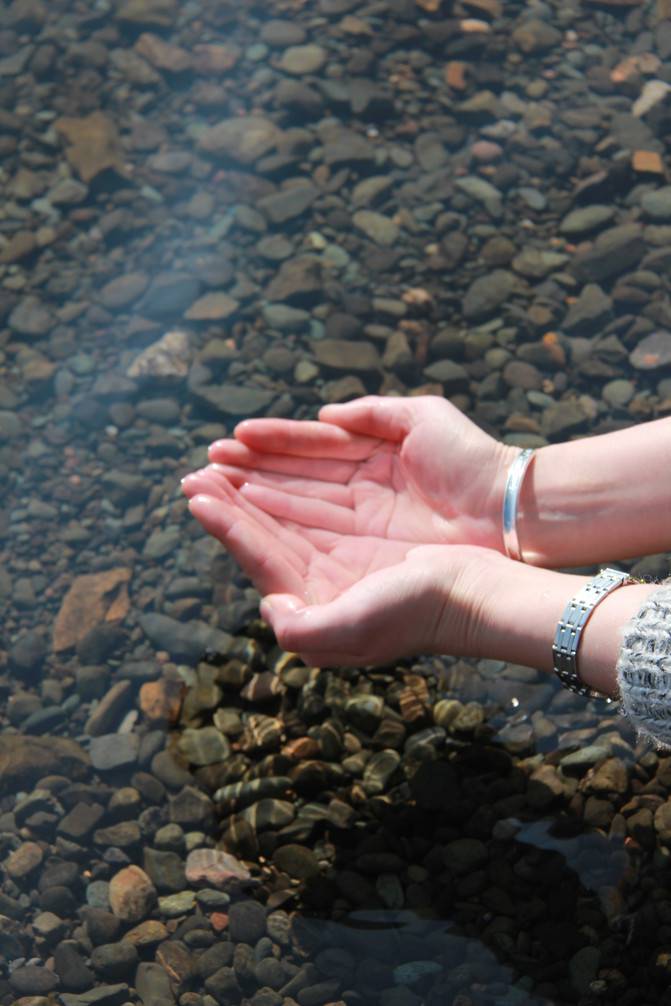 It's like having a dream. It was a sudden decision in bleak October to escape from the cold winter in northern China and quietly come to this corner of Southwest China, which has been full of sunshine for three years. A walk after dinner, a casual want to travel, a coincidental yearning, a coincidental companion, the night of the special clear frame. After my unrepentant efforts, I finally decided on October 11 to fly from Jinan to Kunming on December 19. Since then, the trip to Lijiang has officially started. The next day is slowly flowing in discussing where to go, making routes, searching inns and booking return tickets. December is the off-season in Lijiang. Special tickets are on sale. We are also very lucky to get tickets as low as 312 yuan. Because of this plot, every day has become warmer. It seems that we have bathed in the sunshine of Lijiang to cover this cold winter with a layer of insulation film. Every night before going to bed, I would like to say good night to Lijiang. In the south of the colorful clouds 3000 kilometers away from me, it seems that we are all covered. There are expectations, love, Lijiang, you and me. Two months of waiting, starting in the day after day of looking forward to jumping to you and me. I woke up and landed in Yunnan, 3000 kilometers away from home. All expectations will be real seal cutting in our lives. When we are old, it is still the time that we will laugh when we think about it. The scenery along the way will become eternal.
Route D1. Zibo Jinan Kunming Hostel: train k9610d2. Lijiang Dayan ancient city hostel: Lijiang Jiayuan Inn D3. Dayan Yulong Snow Mountain lanyue Valley Hostel: Lijiang Jiayuan Inn D4. Dayan Lugu Lake dalaoshui Hostel: dalaoshui Watch Inn D5. Dalaoshui Watch Inn D6. Dalaoshui Lige Hostel: lige suimengyuan Inn D7. Lige Hostel: Lige suimengyuan Inn D7 Hotel D8. Lige Dayan Hostel: Lijiang Jiayuan hostel D9. Dayan Shuhe ancient town Hostel: Lijiang Jiayuan hostel D10. Lijiang Kunming Hostel: train k9620d11. Necessary clothes for Kunming Jinan Zibo travel: down jacket (necessary for going to Lijiang in December), gloves (climbing snow mountain and riding around Lugu Lake), thermal underwear, sweater, hat (one for shading and keeping warm), sports shoes Sun protection of Martin boots / snow boots and sports pants: Sunglasses High moisturizing cream (daily travel will be wiped), shawl (to buy in Lijiang, beautiful and practical) peaked cap skin care products: moisturizing cream, water Mask (dry day), lip balm, hand cream, other: warm water cups (carry on), flashlight, memory cards, double shoulder bags, handbags (do not use a pull rod box, will die very badly) medicine (cold medicine, stomach medicine) Band aid) honey (detoxification artifact)
The first day, December 19, 2013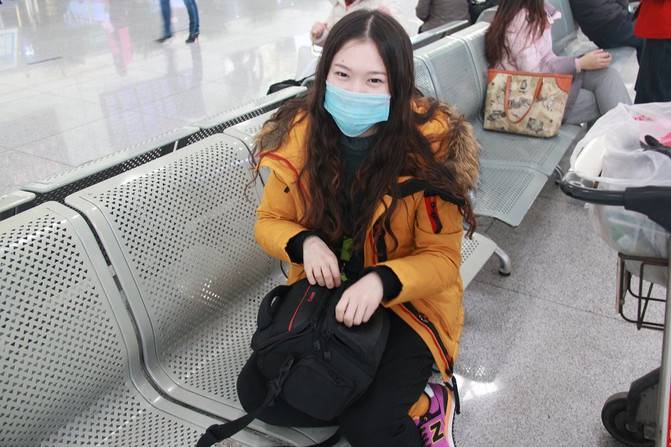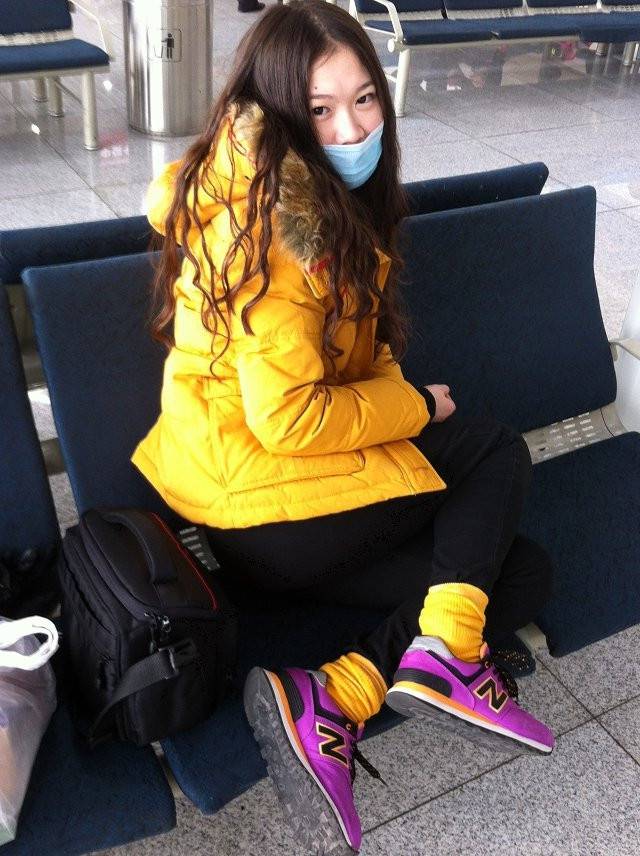 The next day, December 20, 2013
Nine hour train, wake up at 5 a.m. 7: Arrive at Lijiang station on time. After getting off the bus, I was so excited that I almost ran to drag my luggage out of the station. It was still dark. Out of the station in front of the square, take the full 18 bus, stagger to the terminal Bailong square, transfer to Jiayuan Inn (the night before in Ctrip booking). It's hard to ask the way and finally come to the inn. It's still dark. When I look at the sky in Lijiang at the station, I can see the clouds clearly! It's amazing. The sky is clean and unreal.
The ancient city is full of lazy dogs in the sun. It's the first time I've seen so many leisurely dogs. I'm not afraid of people, and I'm extremely docile. Is it too cute~~~~~~~~~
Strolling route: Wenzhi Lane - Wuyi Street - Qiyi Street - Chongren Lane - Mufu - Zhongyi market - Sifang Street - Bar Street - Nanmen waterwheel - Inn
Tired of shopping, I had lunch in the snack street of Sifang street. Baojiang tofu, Yunnan 18 strange, Lijiang Baba, buckwheat cake, and three balls. The first time I tried it, it was fresh and delicious, just a little oily. Most of these snacks are 15. You can have a try when you go to Lijiang for the first time.
After eating enough, I continued to stroll around. By chance, I stepped into a small shop and sent a beautiful postcard.
I chose a set to take home. Good intention shop. like
Unconsciously go to the wood house, not much interest did not go in, tickets 40. At this time, we have begun to get lost, and finally went to Zhongyi market, how can't get out! Later, in the ancient city of Dayan, we lost our way constantly. We lost our way again and again. We lost our way to despair. The road of the ancient city is too tortuous, one lane extends out another, endless.
In the evening, I would like to visit the ancient city. I wanted to see the night scenery, but I lost my way again! Since then, the first day of the trip to the ancient city was lost in the zigzag stone road. The ancient city in the night is more beautiful and charming, showing different customs against the background of various lights. The bar street is very busy. All kinds of people are lost and wandering in the bar. I love Lijiang, deeply in love with the twinkling stars. In one day's journey, accidents come one by one. Although I have done my homework for two months and read hundreds of strategies, I still can't stop the pace of accidents. From the beginning of panic to gradually calm, I feel the different challenges and surprises that travel brings me, and more and more think about the significance of travel. Good night, Lijiang.
Cost: Breakfast: noodles with meat sauce + rice enema 16 yuan. Lunch snacks: Baojiang tofu + Baba + Tuan Tuan + shibaguai + coconut juice + Dingding yogurt 70 yuan. Shawl is 40 yuan. The postcard is 15 yuan. Dinner: corn juice 15 yuan. Chicken bean jelly 5 yuan. Tuan Tuan is 10 yuan. Accommodation: 99 yuan. Total: 269 yuan.
The third day, December 21, 2013
According to the route made before departure, today is the day to climb the Yulong Snow Mountain. Originally, he wanted to buy a large package ticket on his own. After understanding with his sister, he decided to sign up for a small group of 8 people in the inn, including car charter, tickets, maintenance fees for the ancient city, cableway, Blue Moon Valley, down jacket and oxygen bottle. All the way, he was guided by local masters, with 550 yuan each time. Facts have proved that we are wise. Yulong Snow Mountain scenic spot is too big. It's too hard to buy tickets and play by ourselves. We have to play by 525 people. This group is worth it! But unexpectedly, my altitude reaction is very strong, go up the ropeway began to hypoxia headache, heart beat too fast, really use life in climbing!
The view of the large cableway is very good. After climbing the mountain, you need to take the cableway from 3358 meters to 4506 meters, and then let the tourists climb to 4680 meters above sea level. Don't think it's very light to climb up at an altitude of only 100 meters, but it's hard to walk in the extreme oxygen deficient snow mountain.
The sun on the snow mountain is very poisonous. I feel so close to the sun. But less than half an hour on the fog, and climb to the middle of the fairy tale snow, good dream.
I didn't have much rest, but it was very difficult. Occasionally I inhale oxygen. When I go to the peak, I just sit down and cry. It's really painful. I feel so close to death.
After a rest from the snow mountain, we arrived at Blue Moon Valley at about 13:00. The master told us to take photos here, and walk up the river from the downstream. At 15:00, the group was full of people. When I got back to the inn, I lay down and had a rest. After a sleep, it was 19:00. I wake up and remember that the bus to Lugu Lake tomorrow has not been fixed. He asked the hostess about the car. Due to the snow, and the road to Lugu Lake was closed due to road repair, the original 4 or 5 hours' drive was forced to be extended to 7 hours. The landlady called and asked. The bus to Lugu Lake was full. I was caught unprepared by the accident again. Finally, I decided to get off at more than 9 pm. Charter a car to Lugu Lake for 200 people. I didn't go out for dinner. I stuffed some biscuits and finally got the car to Lugu Lake. Looking forward to Lugu Lake.
Cost: Breakfast: corn + pancake fruit 13 yuan. Yulong Snow Mountain tour fee 1100 yuan for two people. Lunch: Uncle rock fried rice with eggs 15 yuan. Snack for dinner is 20 yuan. Accommodation is 99 yuan. Total: 1247 yuan.
The fourth day, December 22, 2013
8 a.m. at the gate of the inn, waiting for the Chartered bus master to pick him up and go with the other five girls. Due to the snow mountain, the road became extremely difficult to walk, and there were many accidents along the way. The driver is a Mosuo elder brother. He tells a lot about Mosuo customs, which is fresh and interesting. But the roadside ice, in the middle of several accidents, stop and go 4 p.m. to Lugu Lake, 7 hours to sit on the buttocks are ripe. After arriving at Lugu Lake, I didn't go boating with the driver to attend the bonfire party, so I decided to go to the inn where I ordered things first. Due to the aggravation of altitude reaction, the elder brother of the inn came to pick us up by motorcycle. It's very windy. The inn is not far from the dock. Where did you book a lake view room for one night.
The lake view room is called watch. Very Mosuo characteristics ~ you can see Lugu Lake as soon as you look up. The elder brother of the inn also stuffed a bunch of oranges into his bag. It's really a good man. After he settled things, he went for a walk by the lake. In winter, there are groups of Siberian red billed seagulls in Lugu Lake, which is beautiful on the surface of the lake. Some donkey friends come to Lugu Lake in winter to see seagulls.
Cost: Lunch: 54 yuan. The Charter fee is 400 yuan. Student tickets are 100 yuan. 30 yuan for dinner. The postcard is 30 yuan. Milk tea is 10 yuan. The inn is 168 yuan. The total is 792 yuan.
The fifth day, December 23, 2013
Today's task is to circle the lake. Don't want to charter a car, walking is not practical, so choose to rent a bike. It's said that it's hard to walk on the icy road, so we finally decided to walk around the lake half way and walk clockwise from the drowning to Caohai. Although the reeds are withered and yellow in winter, I decided to take a look at the wedding bridge.
More than 30 kilometers of road is not fun, all the way up and down the slope, legs are tired unconscious. Stop and go, start at 10:30 a.m. and arrive at the marriage bridge at more than 1:00 p.m. It's a road of twists and turns. If you cross a mountain, you will get a different beauty.
Cost: 20 yuan for breakfast rice noodles with sauce. 50 yuan for car rental. Lunch barbecue is 33 yuan. The hat is 40 yuan. It's 10 yuan to take photos of ethnic costumes. 30 yuan for dinner. Hotel 110 yuan (watchman, the boss gave a discount oh) a total of 293 yuan.
The sixth day, December 24, 2013
According to the itinerary, today's destination is Lige village. Because there was no one to carpool together, and after listening to the innkeeper's recommendation, we decided to go on foot to Lige village 11 kilometers away. It's a mountain after mountain. The sky was still overcast when we said goodbye to the big fall, but it was already clear when we got to Lige. We set out at 10:30, walked for three hours, and finally got to Lige village, where we settled down in the inn ordered by qingmangguo. It's another wooden Inn with a unique style. The landlady has made a lot of efforts.
The lake is really clear. Indescribable clarity.
Originally, I wanted to go boating on liwubi island. My brother said that I could go boating in Lige, 50 yuan per person. Lige only costs 10 yuan and can row far away. So we decided to row in the sunny liger. After discussing with the boss, we agreed to charter a boat for both of us, and the deal was 10 yuan per person. The lake is so beautiful and quiet. It's really a pleasure to row in Lugu Lake.
This evening, on Christmas Eve, Ben wanted to rush back to Lijiang on the evening of 24 to go to the bar. He didn't want to fall in love with Lugu Lake. Finally decided to play in Lugu Lake for 5 days. There are not many people in Riga at night, only one bar is noisy. Christmas Eve is still quiet. We decided to try the famous roast chicken. Let's spend Christmas Eve together.
It's delicious. I also gave Mosuo's self brewed wine for free, so I spent Christmas Eve safely.
Cost: 16 yuan for breakfast biscuits and eight treasures porridge. For lunch, the three fresh rice noodles are 33 yuan. Rowing is 20 yuan. Dinner barbecue 70 yuan. The accommodation is 98 yuan. The total is 237 yuan.
Day 7 December 25, 2013
Around the lake has not been completed, today's mission is to complete the remaining half circle. Because we can't get to goddess Bay by renting electric car, we decided to go hiking!! Although very tired, but the harvest of the most beautiful scenery. Starting from Lige, you can go clockwise through Nisai village and xiaoluoshui village and arrive at Yang erchenam's home. The whole journey is 13 kilometers and takes two hours. I did a great hike again. Oh, yeah!
Arrived at Yang Er Che Nam's house, didn't go in. Artists (painters) can live free for three months and leave a work when they leave.
After returning to LIGO, I ate a bowl of rice noodles and went to the lake to bask in the sun. I only wear two thin ones, but the sun is very strong. It seems that I've got the sunshine of Lugu Lake and I don't want to go. Just sit quietly on the dock, think nothing, do nothing, just have the sun.
Cost: 21 yuan for breakfast. 30 yuan for lunch. Snacks are 9 yuan. The accommodation is 98 yuan. The total is 158 yuan.
Day 8 December 26, 2013
Today is the fifth day of Lugu Lake and the day of returning to Lijiang. On the first day, I set a time with the Chartered driver. Today, I will be bumping in the winding mountain road. I had wonton steamed dumpling Baba for breakfast and packed a Baba to eat on the road. 10: Starting from the drowning, I went to liger to meet people. I was on my way at 11:00. Coincidentally, a man who carpooled with us met him on foot yesterday. He didn't know me, but I knew him. ha-ha
The last way back to Lijiang was through Yulong Snow Mountain. I also reviewed the snow mountain and blue moon valley. At noon, I had a two-hour rest at the farmhouse restaurant and arrived at Lijiang ancient city at more than 6 p.m. I feel sick after eating all the biscuits. On the ninth day, I want to go to Shuhe, so the task tonight is to find the bus point to Shuhe. Shuhe is not far from Lijiang, seven or eight kilometers away. But because of the road construction, we went around three times to find Shangri Avenue. I went back to the inn after 10 o'clock. I wanted to live in Shuhe tonight, but I was too tired to carry my bag. We went back to Dayan's Inn on our first day. On the question of staying in an inn in Lijiang, we must live in the ancient city! If you don't have any luggages, you can come to the inn again and choose while you turn. One or two thousand Inns of different sizes in the ancient city will surely enable you to live in the one you love most. There is too much waste in the bag, which directly leads to the inability to patiently select the inn. It's suggested to live in the area of Qiyi street and Wuyi street. It's quiet and elegant. It's close to Sifang street of big waterwheel. It's not as noisy as Sifang street. There are many characteristic shops with petty bourgeoisie sentiment on the street, and the house price is not expensive. This time the inn was chosen. 99 one night.
Cost: 25 yuan for breakfast. 20 yuan for lunch biscuits and snacks. Fried rice porridge for dinner is 20 yuan. Accommodation is 99 yuan. The total is 164 yuan.
The ninth day, December 27, 2013
Finally we can go to the legendary Shuhe ancient town. Shuhe is the last back garden I left for myself. I have been fascinated for a long time. The original plan was to stay in shuhejing for two or three days, though it would be finished in half a day. But the beauty of Shuhe makes it worth living here for a year and a half.
Go westward from the ancient city and follow Fuhui road to Shangri Avenue. There is a likelong supermarket 50 meters north of the intersection of Fuhui road and Shangri Avenue. There is a small square full of minivans, which is the carpooling point to Shuhe. Last night, we walked for two hours to find the likelong supermarket. We were desperate when we were repairing the road. We could have arrived by going straight, but we just had to go around and around. Carpool 3 yuan per person (long strategy is 2 yuan, can't restrain the rise of money ah). 5 minutes to Shuhe ancient town.
Heaven time travel bookstore is one of the most characteristic shops in Shuhe. It needs a cup of tea to read quietly, or send three or five postcards to friends far away.
After running for so many days, my heart suddenly calmed down when I came to Shuhe. With a long lost sense of home. Shuhe seems to have a spirit, which can let the people who come here return to the original and find their true self. Donkey friends from all directions gathered their hearts here to listen to the warmth of Shuhe river. I miss you before I leave. Literature and art or affectation, I love Shuhe very much. Life is so short, to waste on good things. This is the case with Shuhe.
The time of the day is quite short, and we haven't got enough sun. We should always leave some regrets in our travel. We should leave some selfishness and find an excuse for coming to Shuhe next time.
Follow me to Shuhe ancient town.
I didn't take a minibus back to Lijiang. It's 3 yuan for the coming journey and 5 yuan for the return journey! Where's my father! Out of the gate of Shuhe ancient town, go straight West to Shangri Avenue, you can see No.11 bus, and turn No.2 bus to Lijiang Inn.
Cost: 15 yuan for breakfast. The van costs 6 yuan. 20 yuan for lunch. The bus costs 4 yuan. Dinner is 18 yuan. A'an yogurt is 8 yuan. Pioneer bread and cake 23 yuan. Accommodation is 99 yuan. The total is 193 yuan.
Day 10 December 28, 2013
Last day in Lijiang. Sleep until wake up naturally. After a stretch, he left the room. I couldn't see the Alaskan baby dog in the inn until I checked out. I remember the day she came, she was going to have a baby and sleep on my charger. Check out the room, deposit your luggage, and walk around the ancient city in the sunshine. Today, I'm going to take the slate road again and buy some things to take back. Bought a national cushion and a bronze bell. Ashley's bell is so crisp and happy. I also bought two packets of Jiahua's flower cakes. I left Shuhe when I got Nanbao's address. Today, I need to find a postcard shop to send Nanbao a postcard to Beijing. Until we lost our way again in the ancient city, we didn't find a shop. In this way, we again and again lost for the ancient city journey to draw a helpless end. It's gorgeous to be lost in Lijiang!
At 16:00 p.m., we went to Lijiang railway station and bought k9620 sleeper train from Lijiang to Kunming at 20:00 p.m. After basking in the sun for the last afternoon in the square of the railway station and shaking the golden sunlight on his body, he entered the station and got on the train. Lijiang Baibai~
Cost: breakfast bread (bought the day before) lunch rice noodle bun soybean milk 20 yuan. Two pillows, 30 yuan. Two bags of flower cakes, 48 yuan. Two Tongling, 65 yuan. The train ticket is 304 yuan. 30 yuan for snacks. The total is 497 yuan.
Day 11 December 29, 2013
Cost: Airport breakfast KFC 31 yuan. 30 yuan for snacks. The sachet is 16 yuan. The airport bus costs 26 yuan. Carpool back to Zibo 120 yuan. A taxi from Zhangdian to Zichuan costs 25 yuan. The total is 248 yuan.
Cost (double)
Fare: air ticket 2000 yuan. The train ticket is 530 yuan. Lugu Lake charter 400 yuan round trip. Yulong Snow Mountain chartered bus 200 yuan round trip. Zibo to Jinan Airport 120 yuan. The total is 3250 yuan.
Accommodation: 4 nights in Lijiang Hotel, 396 yuan. Lugu Lake Inn is 474 yuan for 4 nights. 870 yuan per person.
Admission: Yulong Snow Mountain 710 yuan. Lugu Lake 100 yuan. The total is 810 yuan.
The total cost of eating and shopping: 6300 yuan. The journey is 11 days.
I came back from Yunnan in a daze for several days to write this travel note. It's as if I haven't come back. The content is a little too much, just want to record a little bit, dedicated to the friends who want to travel. At the end of 2013, it finally came to an end. The 11 day journey was a little short and abrupt. But this can't stop the next trip to Lijiang, maybe 2014, maybe a dazed afternoon. Lijiang will always be hidden in my heart as my last back garden. 2014, on the road
2014.01.09 rabbit