Xishuangbanna
A pleasant trip to Yunnan with friends (9 days and 8 nights in Kunming Dali Lijiang Lugu Lake Xishuangbanna)
Show all 9 days away
I think a group of people go out to travel, four people are the best, because sometimes two people are bored, one is worried about safety. Itinerary planning of our four small partners: day 1: Kunming (Dianchi Lake). The second day in Kunming: Kunming (Shilin) - Dali. Stay on the third day of high speed railway: Dali (ancient city, Erhai Lake) - Lijiang. Stay in Lijiang day 4: Lijiang Lugu Lake. Stay at Lugu Lake day 5: Lugu Lake Lijiang (Dayan ancient city). Stay in Lijiang for the sixth, seventh, and eighth days: Lijiang Xishuangbanna (olive tree, Dai garden, tropical botanical garden, Mengji Dafo temple, Wangtian tree, Yexiang Valley). Stay in Xishuangbanna day 9: Xishuangbanna Kunming Shanghai. All right! Let's start our journey! first day From Shanghai to Kunming, we took Spring Airlines. The plane was very small and swayed violently, which made me a little afraid. I couldn't sleep well all the time. Some of my friends slept very deeply, and it was already afternoon.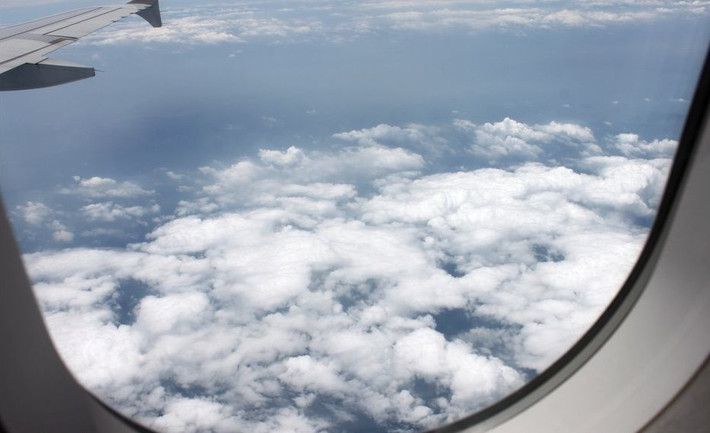 Take off!
Kunming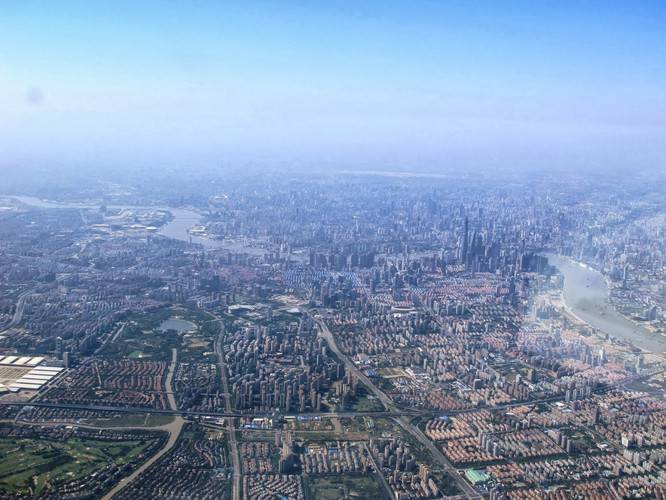 Over Shanghai
Kunming
Finally arrived, our four most urgent is not to start playing, but to find food first! I can't help it. It's not delicious.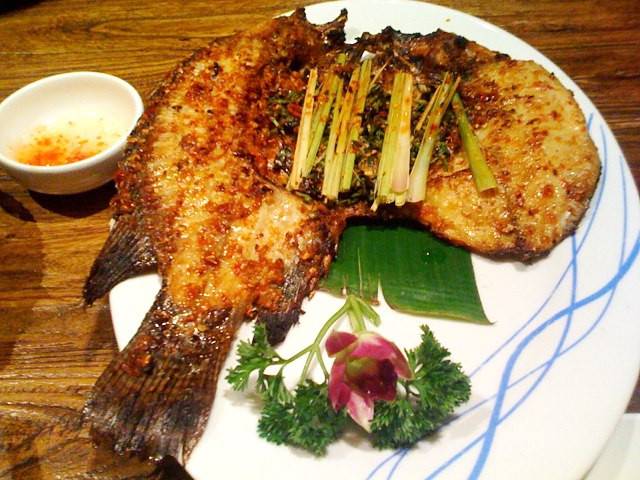 Kunming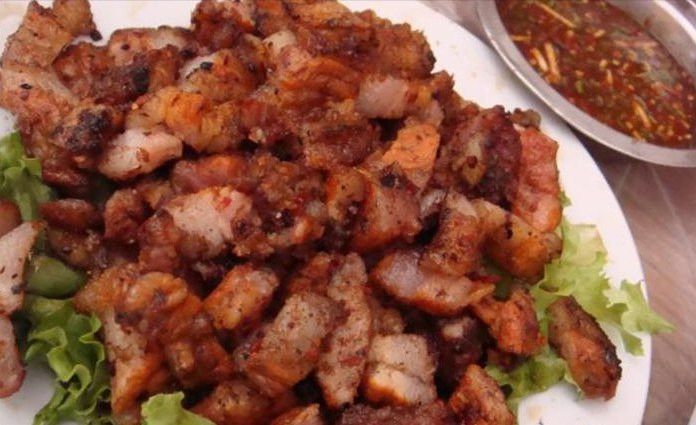 The four of us are just right for the Dai style cuisine of grilled fish and pork with Citronella. And then we're looking for a hotel
Kunming
The first day I stayed in Kunming Intercontinental Hotel, just next to Dianchi Lake, only 15 minutes' walk.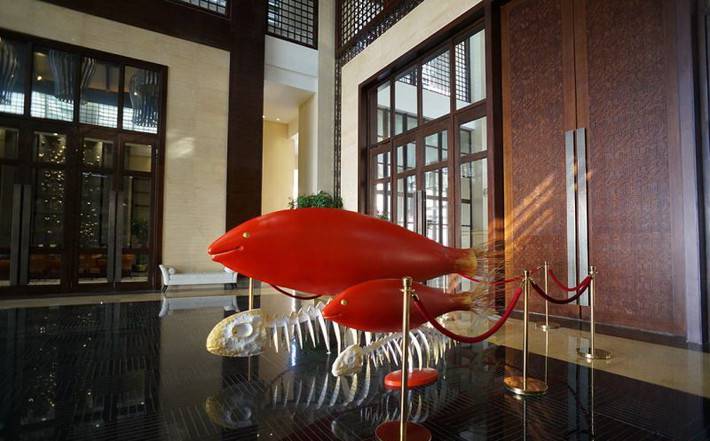 Don't be too cute!
Kunming
Put away your luggage and we'll go to Dianchi Lake
Kunming
Dianchi Lake
Unforgettable blue sky and Red Headed Gull. He bought ten loaves for 20 yuan and got on the speedboat. As soon as the speedboat opened, many red headed gulls followed. The speedboats were slow or fast, and they were also slow or fast, harmoniously integrated. I kept tearing the bread into pieces and throwing it into the air. They held it in their mouths one by one. The coordination between eyes and mouth was very skillful. Slowly, they just gathered around my feet, staring at the bread in my hand. After throwing the last loaf of bread, the red headed gulls disappeared. When I got back to the dock, there was only one solitary boat. At the beginning, the red headed gulls who accompanied me in groups were snobbish. No food, not with you. Do red headed gulls have human weaknesses?
the second day   Kunming: Stone Forest Kunming Stone Forest has a Paleozoic karst landform community with the longest history of karst landform evolution, the widest distribution area, complete types and unique forms in the world. The stone forest is like a black forest, quite spectacular.
stone forest
stone forest
stone forest
This is the stone that symbolizes Ashima. Eavesdropping on the guide's explanation, the main idea is: it is said that two people who love each other are separated and finally get together after experiencing various difficulties. But in the end, the villain drowns Ashima in the flood. Ashima's man calls her name sadly and indignantly, but Ashima has turned into a towering stone statue.
In the evening, I will take the high-speed railway soft sleeper to Dali for about seven hours. By then, it will be daybreak. Choosing the night shift can save one day's accommodation fee. I like to take the train very much, and four people have just one soft sleeper box.
on the third day   Dali Lijiang (Erhai Lake, the ancient city of Dali) the Erhai Lake in Dali is said to be named "Erhai Lake" because it is shaped like an ear. It is known as "the Pearl of the plateau". Looking down from the sky, Erhai Lake is like a new moon, lying quietly between Cangshan and Dali Bazi. Seeing a boat in Erhai Lake gives people a poetic and picturesque mood of "boat floating in the blue waves, people swimming in the painting".
Erhai
I rented a bike and rode it in the sunshine. I feel so young
I'm hungry. Buy something to eat
Erhai
Keep eating
Erhai
In the evening, I went back to Dali ancient city and found a restaurant to have dinner. After eating, I took the high-speed rail hard seat to Lijiang for about two hours! I got off the bus soon.
Dali Old City
Fish in casserole
Dali Old City
Fried eggs with Mulberry Flowers
Dali Old City
In Lijiang, we chose the Crowne Plaza Hotel in Hefu, Lijiang!
Crowne Plaza, Hefu, Lijiang
Crowne Plaza, Hefu, Lijiang
This hotel is wonderful. The overall style and design are all my dishes. It's very comfortable to live in. And the bed is very big and comfortable. We don't feel crowded when we sleep in a big bed. Have a good night's rest. There will be more compact and interesting itinerary waiting for us tomorrow!!!!
Crowne Plaza, Hefu, Lijiang
There are four of us, so it's more convenient for us to use a chartered car. We asked the innkeeper if he knew the master well. After talking about 400 yuan a day, we also used a chartered car when we went to Inner Mongolia. The master can also serve as a guide. It's very good. Lugu Lake is known as the "Pearl of the plateau". All the islands in the lake are graceful, with different shapes, lush trees and picturesque green. It is more beautiful than a picture! Originally noisy, we all became quiet and looked at our own scenery. The clear water of Lugu Lake gives us a power to purify our soul. It is said that the visibility of Lugu Lake is 12 meters, the water and the sky are the same, clear as a mirror. We had their special Naxi roast chicken for dinner.
Lugu Lake, Lijiang
Lugu Lake, Lijiang
I've heard about the women's country before. It's a matriarchal family with women in charge of the family and female members in succession. It's also a walk marriage. It turns out that it's in Lugu Lake! I heard that Mosuo people adopt the system of walking marriage. There is no clear marriage relationship between men and women. Two of our little partners are so happy that they have been arguing to stay here and walk slowly.
What boring China is at night, Lijiang is a bit boring. The ancient cities of China are all a bit like a little bit. With a few days' travel, they are tired. They simply do not plan any tours today. They just hang around in the city, find bars that are not noisy, sit in the small cups and chat about gossip in their work, and make complaints about each other. I am not a person who can travel by themselves. I feel very happy to be able to travel and chat with friends like this.
Flying from Lijiang to Xishuangbanna for about an hour, I got off the plane and felt another country. Walking in Jinghong is like walking in Chiang Mai, which is full of tropical customs. Even we have become enthusiastic! The hotel we stayed in is Crowne Plaza. It's so high-class! It seems that I went to the resort on the other side of Phuket Island. Four people are very happy here. Personally, I don't want to go to any scenic spots!
Meals in the hotel
Xishuangbanna, Lijiang
Xishuangbanna, Lijiang
Comfortable big bed room, I think we are so luxurious. We drink and chat in the room at night
Xishuangbanna, Lijiang
Xishuangbanna, Lijiang
Before departure, we knew that the hotel has a beautiful outdoor swimming pool, so we all have swimsuits. Swimming here is really a great pleasure in the world.
Xishuangbanna, Lijiang
Dai Garden
Traditional Dai villages can be seen in the park
Dai garden in Xishuangbanna
Dai totem, I like this kind of minority totem design very much
Dai garden in Xishuangbanna
It's like walking into a tropical rain forest. When you go there, you see people coming to sketch, students taking notes and taking photos all the time, and a group of people who are crazy about plants. Some people may find it boring to look at plants, but it's dangerous. The four of us have similar interests. We can have a good time looking at those strange plants!
Xishuangbanna Tropical Botanical Garden, Chinese Academy of Sciences
Xishuangbanna Tropical Botanical Garden, Chinese Academy of Sciences
Mengji great Buddhist temple was rebuilt on the original site of jingpiao Buddhist temple, the royal temple of the ancient Dai Dynasty. Jingpiao Buddhist temple was built by a Dai king in Dai history to commemorate the princess who died of illness. princess   He believed in Buddhism all his life, so every festival, the Dai king came to the temple and held a large-scale Dharma meeting to commemorate his wife and promote Buddhism.
Great Buddha Temple
Great Buddha Temple
Murals of Buddhist Legends
Great Buddha Temple
I'm afraid of heights. It really takes my life to ask me to go!
Wangtianshu scenic spot in Xishuangbanna Tropical Rain Forest National Park
Wangtianshu scenic spot in Xishuangbanna Tropical Rain Forest National Park
I don't see any real wild elephants. When I look at these performing elephants, I feel a little impatient. I think human beings are cruel. I train elephants to please human beings
Wild Elephant Valley
The legendary tree house, I really want to live in it
Wild Elephant Valley
After a three-day trip to the tropics, I was reluctant to leave the hotel. I was ready to fly from Xishuangbanna to Kunming, and then from Kunming to Shanghai by 8:00 p.m. plane. Although the nine day trip was very tiring, it was quite satisfying. The cost of this trip to Yunnan is not big. Because the three hotels we stayed in are reserved in advance, we can enjoy a 70% discount. It's not too expensive for two people to share. Moreover, the hotel is very comfortable, so we all think it's very cost-effective. In this way, a person's whole trip costs nearly 6000 yuan, which is similar to the ten day trip to Harbin and Inner Mongolia that the four of us went together before. The cost is within our budget. We have only visited a few of the 12 scenic spots that Yunnan must play. Maybe we can play all the scenic spots next time!