Dali
A long journey to Dali
Published on December 1, 2013 23:29
A long journey to Dali
A walk away trip
Although it's a person, it's also wonderful.
Because of various reasons, I suddenly want to stay away from the oppressive "haze" days in Chengdu and go to the place where there is a sea one day, so I think of the romantic Dali of "xiaguanfeng, shangguanhua, Cangshan snow, Erhai moon". Now that I've decided, I'll hurry up and ask for leave, book air tickets, check attack strategies, and book rooms. I'll go alone( By the way, I was going to drive directly, and I also checked the self driving distance, cost and so on, but I finally gave up because of the lack of time.)
Specific itinerary:
Day1: Chengdu Dali Shuanglang
Day2: Double corridor
Day3: Shuanglang Dali
Day4: Dali Chengdu
Fortunately, I did a lot of homework before I left. I bought a backpack and went to Shuanglang. It turns out that this is definitely a wise choice, because now Shuanglang is under construction, which is like a big construction site. The narrow road in the village is even more rugged. If I use a trolley case, it will be miserable. Screw it all the way.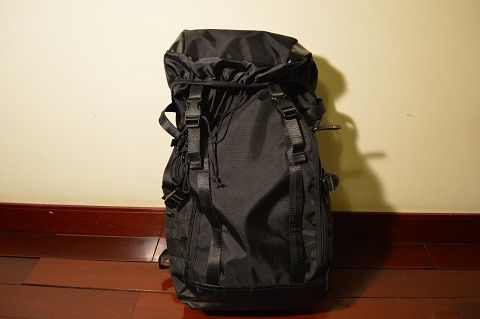 Shuanglang, an ancient fishing village about 70 kilometers northeast of the Erhai Lake in Dali, carries green mountains, faces Erhai Lake and overlooks Cangshan Mountain. Erhai Lake is actually a fresh water lake, which is named Erhai Lake because its shape is similar to human ears.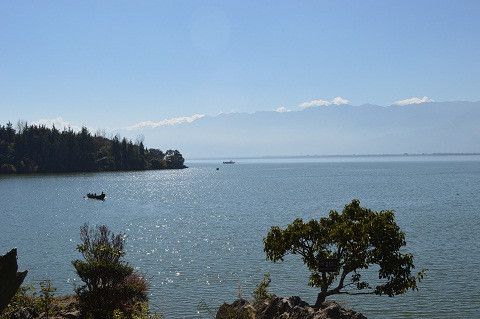 On the first day, I bought a ticket at 7:20 a.m. because it was cheap, so I had to get up early and go on the road in the dark. Maybe it was because of the early flight. I didn't have any delay and started on the road at the rhythm of not waking up( We have to say that the service of China Eastern Airlines needs to be improved. Can we heat the hamburger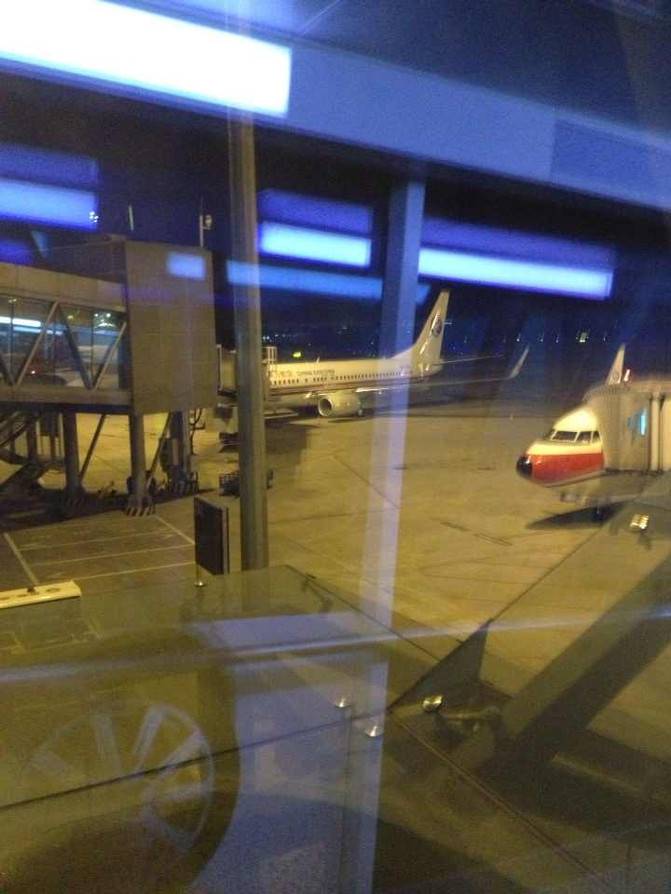 Dali airport has no direct bus to Shuanglang, if you don't want to transfer too much trouble (Airport Dali 10 yuan; Dali long distance bus station; The most direct way is to take a taxi from the airport. Of course, considering the hard-earned money, finding someone to carpool is a way to get the best of both worlds. A taxi from the airport to Shuanglang is about 160-180 ocean.
Because it's "go as you say", you can't book "life in Haiti" or "Peninsula 63".
"Life in Haiti" Inn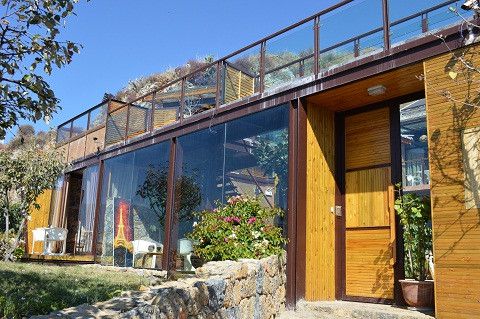 Haiti's viewing platform and Postcard images are always the most lively places to take photos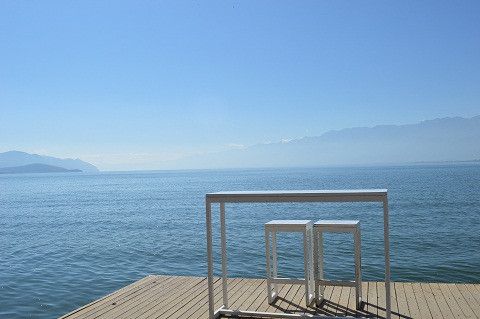 Sometimes feel that people in the landscape is redundant, of course, photographers must also bear great responsibility! What angle? It's too unreliable!
"Peninsula 63" inn, I also like it very much. Their family has a unique 270 degree sea view room. Even in the off-season, they have to book at least one month in advance.
I really can't believe the shooting technology of passers-by a, B, C and D. let's play selfie
Half back
After all kinds of road signs and asking countless passers-by, I wandered around the village, not because I was crazy about the road, but because it was very difficult to find the right road in the "construction site".
Without booking Shanghai and Peninsula, I chose this "small pond" inn. Small pond is a Nordic style inn in Shuanglang, which is different from the customs of Bai nationality in Shuanglang, but it doesn't seem very abrupt. On the contrary, I feel a little fresh taste when I step into the inn.
I especially like my starry sky room. At night, when the sky opens, I lie in bed and leave everything behind. I just need to listen to the waves and count the stars at night... (there is no TV in the room)
If you're in the double aisle
Small pond is in dajianpang village. After staying in the room for a short time, it started towards Yuji island. However, it's already noon, so it's better to eat first. Because I was too hungry, I didn't taste any rice noodles, so I swept them away.
It's only ten minutes' walk to Yuji island. In fact, Yuji island is nothing to visit. It's only famous for Yang Liping's "Sun Palace" and "Moon Palace" and painter Zhao Qing's "Qinglu". Tickets are charged on the island, 10 yuan per person. However, according to my observation, the elder sisters of the Bai nationality who sell tickets are just working hard, so you can choose whether you buy tickets or not.
Here is a grand introduction to several small shops of Yuji
Let's talk about the "kapok" desserts. It's a very fresh shop, and the taste is fresher than Manji. I ordered the famous Yangzhi manna and cheese cake.
Then there is the "Qingchen" restaurant, which is said to be opened by Zhao Qing's sister-in-law. It features Greek yogurt, and it only sells 30 bowls a day, 30 yuan a bowl. But I really don't care about yogurt, so I just made a cursory visit at the door.
It's a pity that this "amigo Migo restaurant" is opened by an old French man. Their mashed potato pizza is the most popular. The production process of this dish may be very complicated, so it takes 40 minutes to eat. Most customers can leave a phone call after ordering this dish and continue shopping. When the pizza is ready, the boss will call you. Of course, this is all about asking, The old man has been back for a long time because of something in his hometown in France
Walk along the sea street back to the inn, found a lot of texture of the inn
Hyacinth inn is run by two like-minded girls. Don't think about it. It's not lesbian.
Go back to the inn, make a pot of tea, read Mo Yan's anthology, listen to angel, watch the sunset and stay
The next day, when I woke up naturally, the sun was really shining on my bottom. I got out of bed with a carp. After I cleaned up, I went out of the Inn and started a tour around the sea. There are many shops at the entrance of the village to rent bicycles and battery cars. I can choose my favorite sheep and go for a cool run( Bicycle 20 / day, sheep 50 / day)
Fortunately, if you choose Xiaoyang, you will be tired to death by cycling. The scenery on Huanhai road is very good. You can ride all the way to "xiaoputuo" and come back.
"Little Putuo" is a small island. There is a temple on the island. You can go there by boat. It's 5 yuan per person, because it's the time for seagulls to fly to Erhai Lake for the winter. You can also buy three packages of fish and shrimp bait to feed seagulls on the boat without going to the island. It sounds very interesting. It's really a deep pit.
The glorious image is destroyed by passers-by again
Car rental is calculated according to the time of the day, so it is not urgent to return the car. The sheep really awesome worry. The fastest ride to the speed of 60 kilometers is that it goes back to Jade Island in a hurry and goes directly to the Mediterranean ANNE cat house.
The name of Anne's cat nest comes from the fact that the owner adopted five cats in the double aisle. The coffee here is very good. I ordered a cup of cappuccino at the risk of a fever. Hey, it's OK
Greedy cat is coming. Don't be too consistent in your eyes, OK
There are "auspicious red" tofu fish can not be missed
Do you know what that silver container is for
On the third day, I packed my bags and said goodbye to Xiaotang and Shuanglang. I went on to Dali. I still chose to carpool (Van 25 / person). On the way, I talked with a couple of Changsha young lovers with a very happy accent about their trip to Shuanglang. When they broke up, they knew that I was from Chengdu and mistakenly thought I was from a northern city, I'm surprised that my Putonghua is excellent. How can you be embarrassed by those little masters who ridicule my Putonghua!
Later, I found that Heishi's driver brother was also very humorous. After entering Dali City, a luxury car suddenly flashed out in front of us. The driver brother said with great interest, "what's this
"Yes, Rolls Royce." I'll take it.
The driver said, "I've been in Dali for more than 20 years and I saw this luxury car for the first time.".
As we said that our van was getting closer and closer to the luxury car... I couldn't help sweating on the soles of my feet (it's none of my business), so I murmured in a low voice, "this car is worth 3 or 4 million yuan". Before the words came out, the driver's elder brother had already stepped on the brake and turned straight away as if nothing had happened
When I went to Dali ancient city, I found my last night "Qiao inn", a small inn owned by Hunan female boss and her Israeli boyfriend. There are only five rooms in total, all of which are two-story duplex wooden structure. It has a warm feeling of home, and the boss is also very enthusiastic. In the inn, I made friends with a couple of local tyrants who had driven to Dali in Beijing, and made an appointment to visit each other's cities.
The Three Pagodas in Dali can be visited, but there is no need to pay for tickets
There are lots of silver sellers in the ancient city
Don't try the toasted milk fan easily. I almost vomit after a bite
However, I found that there are two restaurants that are very reliable. One is the "yipinmalatang". I have observed many times in front of the door that as soon as the meal arrives, their house will be full of people. Moreover, judging from the spicy flavor floating out of the soup pot, the taste should be very authentic.
There is this "bucket", their food is not put monosodium glutamate, and really use the bucket to eat Oh.
There's nothing more to say about the trip to the ancient city. It's occupied by many businesses, many bars, and many senior tour groups. Even if you are in the ancient city, it's still a day and a sea in front of you.
Facing the sea, no matter in good or bad times, we should have the spirit of self entertainment, and then spring flowers will bloom.
OVER