Lijiang
A farewell trip to Yunnan! Looking forward to seeing you again
Recommended accommodation
Listen to Huatang Garden ¥ 600, book now >
Hilton Yuxi Fuxian Lake ¥ 965, book now >
Shangri-la Hotel ¥ Book now > 991
Dali Fenghuaxueyue Hotel ¥ 333, book now >
Shangri la Garden Inn ¥ 138, book now >
Launch more hotels
Published at 21:43, July 10, 2020
This travel note is used to commemorate my work and life in Yunnan in recent years. I have been to Kunming, Dali, Lijiang, Hutiaoxia, Shangri La and Lugu Lake many times. Maitreya and Puzhehei have just left Yunnan recently. In fact, I always want to write a long travel note on Yunnan to record these places I have been to for many reasons, Finally, I have to leave now before I decide to sort out the photos and code words. To tell you the truth, Yunnan tourism has done a good job on the whole. The transportation is the most convenient, and there are many airports here. Generally, the air tickets to Kunming airport are the cheapest, and Kunming can also transfer to other cities in Yunnan, which is very convenient, There is a saying among the 18 strange people in Yunnan that buses run faster than trains. However, since the opening of the bullet trains radiated from Kunming to the surrounding areas, this saying has come to an end. In addition, after the opening of the high-speed train to Shangri La, the traffic has become more convenient. In China, I have been to many places, and Dali, Yunnan, is the longest place to stay. I miss the days when I didn't need air conditioning in summer and winter, There are many reasons to leave Yunnan. First, it's too far away from my hometown. Second, it's because of the epidemic that my income is greatly reduced. Or is it that I'm not a small one. It's not a long-term plan to continue like this. In particular, my freelance career is also very unstable. Well, there's a lot of nonsense. Let's get to the point and start writing this travel notes
trailer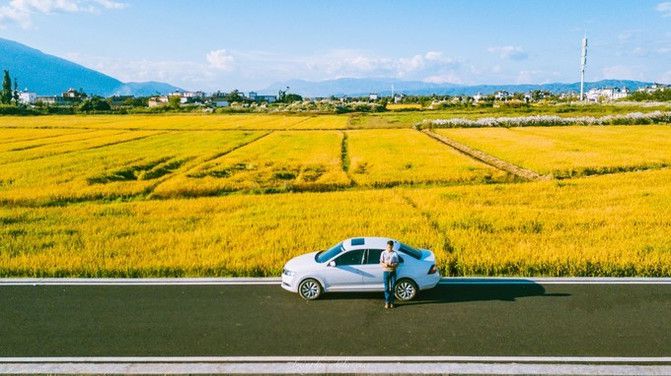 This picture is the most beautiful autumn in Dali when I bought the UAV. Now it has become a good helper for me to take photos on the road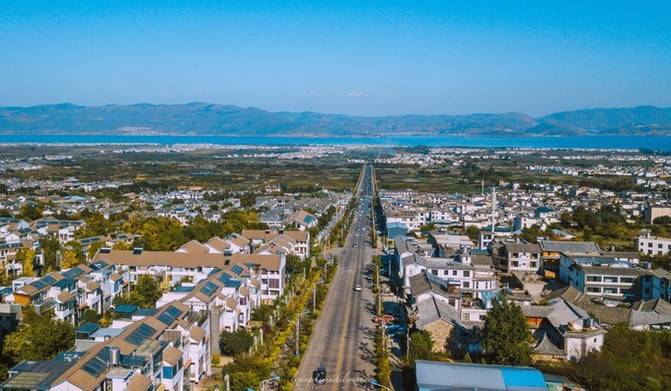 This is the aerial photo of Dali at the gate of Dali University. The blue sky is basically the standard configuration of Dali every day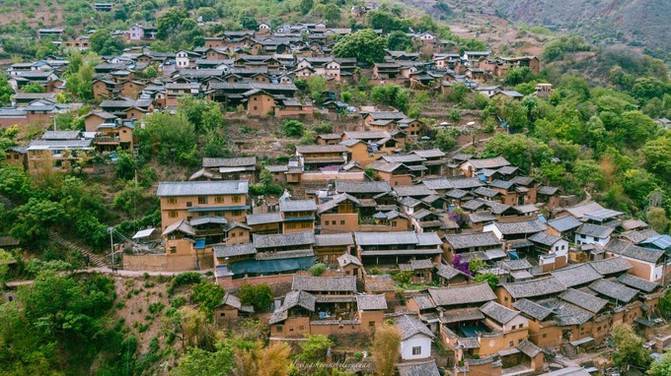 In the ancient village of Nuodeng, where the original flavor is still maintained, the luodeng ham is also a delicacy on the dining table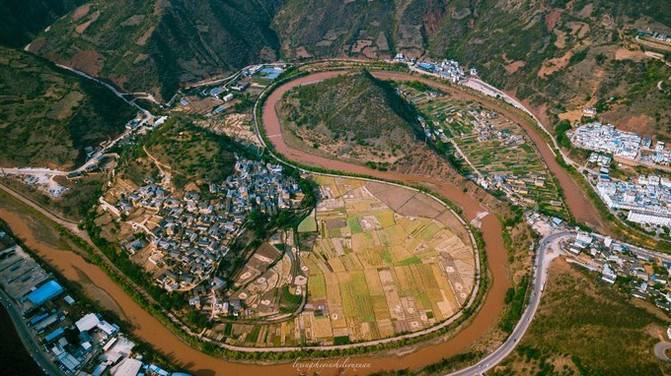 The eight trigrams of Taiji in Yunlong starts from Dali for three hours just to see you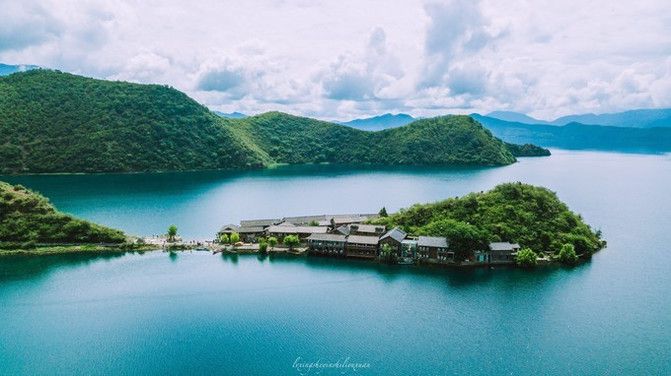 Every time I go to Lugu Lake, I feel different. The first time I went to Lugu Lake in 14 years was very primitive, but it became very commercial and I felt very much after I demolished the inn, but what remains unchanged is that the scenery is still so beautiful
Baishuitai, which has always been in my heart, finally clocks in and unlocks the last place Shangri La wants to go
Huanglongtan, a popular scenic spot on Lijiang road from Dali, is really a place where few tourists come
Puzhehei, the last scenic spot to visit in Yunnan, met a very unexpected surprise here
Sometimes I really want to be on the road all the time. I hope we can travel around the world from nine to five?
Let's go to Kunming to see seagulls in winter
There are many scenic spots in Kunming, but what attracts me most is the Haigeng dam in Kunming. From December to March every year, it's the best season to visit the seagulls in Kunming. If you drive by yourself, you can directly navigate the Haigeng dam. It's also very convenient to park here. There are many people watching the seagulls every day. I suggest you come to see these elves in the morning, In this way, it's best to feed them hungry. It's better to prepare bread and other food they like in advance
At first, there was no guardrail here. With more tourists coming from behind, safety guardrails were set up here to protect the safety of tourists. At the same time, it also gave seagulls a place to rest
Feeding seagulls here is the most important thing, and then take a picture with seagulls. Don't forget to take a video of feeding seagulls. Some people may be afraid that seagulls will bite you when they feed them. In fact, there is nothing wrong. Just overcome the obstacles in your heart
These elves come to Yunnan from Siberia for the winter. It seems that the climate of Yunnan is the best choice for them
For example, I basically take photos here once a year. Most of them pass here when they want to go home. Although there are many gulls in Erhai Lake, I think the photos are the most shocking and spectacular
Specially come to see the charm of Maitreya
In the past two years, Yunnan has added a new popular netred punch in place, Maitreya oriental charm scenic spot. The circle of friends has been constantly seeing friends come here to take photos and punch in. The most worthwhile thing to visit is this kaleidoscope building. There is no steel bar or nail. It's still a good choice to come here to take photos and punch in. Admission: free ticket, shuttle bus 20, one-way 15, It's recommended to buy a round-trip interval ticket, or you'll be tired walking. Address: dongfengyun scenic spot, Maitreya City, Honghe City, Yunnan Province. There's a free parking lot opposite the entrance of the scenic spot. Transportation: Kunming can get off at Maitreya station by motor train, and take a taxi at the exit for more than 10 yuan. Special reminder: you need to scan the epidemic prevention and control health code of Yunnan Province before entering the scenic spot, and you can pass by green code, Also need to wear a mask to take photos strategy: kaleidoscope suggest wearing ethnic style clothing collocation, there are still a little more tourists here every day, it is recommended to walk around more and choose some places with less people for scenery, Huahai suggest wearing bright colored dress collocation effect is better? Travel time: 2-3 hours is enough
Along the way, there is a large sea of flowers. It's nice to take photos. All kinds of castles are really exotic. Now you can taste the local grapes here in July. The weather is a little hot, but it still can't stop the enthusiasm of the tourists who love to take photos here
The food and snack bar here is tired of taking photos. It's good to come here to have a rest. The architectural style is also very distinctive, and the consumer price is relatively moderate. Originally, there was a shortcut to the kaleidoscope building, but now it's still under closed construction. Walking too far, I chose the bus in the scenic area to save time
Finally, I came to this kaleidoscope building, but I couldn't get into many places. It's a good choice to take photos outside. I feel that in addition to taking photos here, if you want to have a good visit, you'd better not think too much about it. After walking around here for a while, you can take a few photos and leave. Besides, there are no UAVs here, If you need to fly, you need to apply with the scenic spot in advance
The castle building in the distance should be a hotel. It looks very beautiful. Besides taking photos, it's really boring
Many people come here specially to take photos, and there are not many tourists, so it's better to take pictures
Finally, I can also send a circle of friends to prove that I have been here, and start the next stop of travel - Puzhehei
The last place to arrive after leaving Yunnan
Located in Qiubei County, Wenshan Zhuang and Miao Autonomous Prefecture, Yunnan Province, Puzhehei scenic spot is 13 kilometers away from the county seat, with a total area of 388 square kilometers and a core scenic spot of 165 square kilometers. It belongs to the karst area in Southeast Yunnan Province and is also a typical karst landform. There are 265 scenic spots, 312 isolated peaks, 83 karst caves and 54 lakes in Puzhehei scenic spot, 20000 mu of water is clear and transparent, 13 km of Grand Canyon is magnificent, 3 km of ancient tea horse road is mysterious and simple, and 40000 mu of plateau karst wetland. Because of the shooting of "Sansheng Sanshi shishili peach blossom" and "where to go, Dad", there was a little fire: the nearest airport to the scenic spot is Wenshan Puzhehei airport, which is about 80 kilometers away from the scenic spot. After driving for more than an hour, Kunming can take the shuttle bus at the eastern passenger station, or take the high-speed railway in Kunming to Puzhehei station. The ticket price is 75 yuan, Out of the high-speed railway station, there is a bus to Puzhehei scenic spot. Ticket: ticket, shuttle bus, carriage and boat need to be charged separately. Suggested travel time: 1-2 days
It's almost sunset time in the afternoon when you leave Maitreya dongfengyun scenic area and come to Puzhehei, but you just see the most beautiful sunset and rainbow? It's worth it. It's an extra surprise for the trip. Later, I met a friend here and realized that today's sunset is very beautiful
An interesting thing happened here. Originally, it took me more than half an hour to get to Puzhehei village, where I stayed tonight, but I didn't follow the navigation and drove directly to Puzhehei scenic spot. Finally, I didn't expect to stay in Puzhehei village without detour
On the second day in Puzhehei, I was going to climb two mountains before I left. I made a circle of friends and learned that a friend I know from Dali runs a rental shop and an inn here. The owner is very honest. The name of the shop that rents electric donkeys is love riding, or you can search a Family Inn by mobile phone, He told me that it's not very convenient to drive to many places here, and some places can't get in, so the electric donkey has become the most convenient means of transportation for me in Puzhehei today
Along the way, the weather was very good, and the lotus flowers were very luxuriant and beautiful. Unfortunately, a boy of mine was not very interested in these things. He took a few scenic photos and took two beautiful photos of my little electric donkey as a memento. The most important thing was to go to places where I couldn't drive
The lotus is very beautiful. I took a few photos on the side of the road. If I wanted to take a good photo, I bought a ticket to take it. Unfortunately, there is no model. Otherwise, I would not miss it if I like to take photos. I think it's suitable for ancient style
Sometimes I feel very warm and happy when I see a family traveling on the road. Now I feel that it's a little far away from my life. It's not easy to meet my sweetheart. It's said that China's single population has reached 200 million, which is terrible
You can also experience it by boat here. It should have a different taste
The last place to visit is Xianrendong village. The planning of the village is much better than Puzhehei village, and there are not many tourists. Most of them are local people and have more shops. Originally, it would have been said that this was the peak season for tourism in previous years. This year, due to the epidemic, there are fewer tourists and most of the shops are deserted
There are two places to climb in Puzhehei. One is called Qinglong mountain. It takes about half an hour to climb up, and the other is called leshui cave viewing platform. I chose the place where I can drive up. In fact, there is a place called shede grassland dozens of kilometers away, which is also a good place to see the scenery. Unfortunately, I didn't go on the wrong way
At the bottom is leshuidong village. The viewing platform is at a half mountainside position. You can get there by following the navigation. In the afternoon, the clouds become a little thick, so you don't have to wait for sunset. The UAV is too lazy to take aerial photos because of the weather
A must not miss tour around Erhai Lake in Dali
Many people know that Dali is due to Erhai Lake, and Dali is also known by the movie Xinhua Lufang. Fenghuaxueyue has always been a synonym for the romance of Dali literature and art. Dali is actually suitable for traveling all the year round. The beauty of each season is different. So it's better to go all the way west to Dali. Maybe love is on the Erhai Lake, maybe the story is happening, Although I have stayed for several years, I haven't met ha ha transportation to Dali. 1. Dali airport has flights to and from Kunming and Xishuangbanna, as well as Beijing, Shanghai, Chongqing, Guangzhou, Shenzhen, Tianjin, Changsha, Wuhan, Hangzhou, Nanjing, Xi'an, Yibin, Haikou, Nanning, Guiyang, Mianyang, Chengdu Zhengzhou and other direct flights 2. It is suggested that you can also choose to rent a car or carpool to Dali after flying to Lijiang. 3. The flight to Kunming Changshui airport can arrive, and then transfer to Dali is a good choice. 4. There is a bus from Kunming West passenger station to Dali, which takes more than 6 hours, The bus time is from 7:20 a.m. to 7:205 p.m. at Kunming station, there are 8 trains to Dali every day, which takes about 2 hours. The earliest train is 6:47, and the latest one is 21:43. 6. There are 7 trains to Dali every day at Lijiang station, which takes 2-2.5 hours, 7:38 at the earliest and 13:20 at the latest. 7. There is a bus directly to the Western passenger station at Kunming airport, which costs 25 yuan per person
Xizhou is one of the birthplaces of Dali culture. Xizhou is located 18 kilometers to the north of the ancient city of Dali, adjacent to Erhai Lake in the East and Cangshan Mountain in the West. Xizhou is also an important town inhabited by Bai people. As early as the coexistence of Liuzhao and Heman, Xizhou has been a place inhabited by Bai people. There are the most preserved and best residential buildings of Bai people here! This is also an ancient town that I personally like. Compared with many ancient towns, it is very quiet
Transportation: for those from Dali to Xizhou, you can take the bus from Xiaguan North Station of Dali city to Xizhou directly. For those from Dali ancient city, you can take the bus from Xizhou, Jiangwei, Shuanglang and Eryuan at the intersection of caicun wharf or the Dali highway of erhaimen Fenghuaxueyue hotel
Compared with many ancient towns, Tibet is suitable for shopping and taking photos. The small shops on the street are very nice to take photos. There is also a corner where many people will take photos when they come to Xizhou. Most of the people around the sea need to pass by Xizhou ancient town. It's convenient to eat here at noon, or you can have a good experience of Xizhou's architecture and historical features on foot
There is a perfect harmony between the old houses with a sense of history and the residents here. If you like and are interested in learning about the history and culture of the Bai nationality, you may as well slow down and feel everything here. There are too many about Xizhou and the culture of the Bai nationality. I don't want to describe them one by one here. If you have the chance, I suggest you go there and have a good feeling
Shuanglang ancient town is worth staying when you leave Xizhou around Erhai Lake. The viewing platform on the road overlooks the panoramic view of the whole Shuanglang town. It is not recommended to visit Nanzhao style Island, because there is really nothing to see on it. You usually take an Erhai oil tanker to go to the island to have a look. Cangshan has no ink painting for thousands of years, and Erhai has no strings and ten thousand Guqin, At the time when Dali tourism was the most popular, almost all the tourists who came to Dali would come to Shuanglang for a night. At that time, the popularity of Dali sea view room even exceeded that of Sanya, Hainan. I think this is the best gift given to us by Dali's unique scenery
This section of the sea around the highway is also the most beautiful section of the scenic area around Dali, Erhai. The road is also beautiful. It is a lot of traffic and caution! I always recommend that I drive around Erhai, and that is the pleasure of traveling.
The weather around Erhai Lake is very beautiful. July to August is the rainy season in Yunnan, but sometimes it doesn't stop. Generally, it rains in the morning and the sun is higher in the afternoon
There are many scenes suitable for shooting along the way in Erhai Lake, such as Huahai lake, ancient town, highway, rock, cave, forest, and so-called charging net red photo punch in place. Here is the most suitable place to take small and clear travel photos. How many girls don't like to take photos, so they must bring 2 beautiful skirts before departure
Erhai Lake is not a lake. It is really beautiful. Sometimes you should not feel fake. The unique jesus light of Erhai Lake and the Sea View Inn in Dali can not be missed. There are many scenic spots in Dali, but the one I like and recommend most is around Erhai Lake. It's true that many people know Erhai Lake but don't know Erhai Lake is just one of the scenic spots in Dali
Yunnan Travel Tips: 1. The weather here is relatively dry and easy to catch fire. Skin care products for replenishing water and sunscreen are indispensable. 2. For accommodation, the ancient city of Dali is recommended first. The most important thing is that the transportation here is the most convenient. For those who want to see the sunrise in Dali, it is recommended to stay in the Sea View Inn on Huanhai West Road, The Sea View Inn on Huanhai east road is recommended to watch the sunset. 3. The photo spot around Erhai Lake is recommended: in fact, many places suitable for taking photos can be seen by the roadside, so it's OK to play wherever you go
This place is called lu'e mountain. It's a bit difficult to take photos at the foot of the mountain. During the rainy season, this place will be flooded and can't take photos. You can see many young couples taking wedding photos here. They took wedding photos when they came here
This is little Putuo in chase town. It's also a good place to watch the seagulls in winter. It's said that in ancient times, there were often dragons making trouble here, so that people were in dire straits. Later, Nanhai Guanyin knew that they came to town to suppress the dragons. Local people built this Guanyin temple on this island in memory of Guanyin
There are almost all the cars you want to rent in Dali. It is suggested that you should choose a regular car rental company to avoid squabbling. Most people here are still very talkative. People who rent their favorite cars are taking photos around the sea. They should wear some sunscreen before starting. The ultraviolet radiation here is still very strong
Net red glass ball and white table are still the places where many tourists have to punch in and out. In fact, many places now have such props, but the photo effect is OK
Another place that many young ladies want to take pictures in Dali is the red glass boat. Some sea view hotels have this photo prop. This photo is taken in the flower hall. If the clouds are not thick and the sun is shining, the photo effect is even better. If the photo is too tired, you'd better take a drive and feel the scenery along the way. There is your favorite music on the car, If you like or want to see people on the side is better
The Xingsheng bridge in the urban area, which will pass by at the end of the ring road, is this angle photographed by the UAV, which is particularly good-looking
Xiaguan is also the urban area of Dali, and the night scene is not bad. The bad thing now is that the house prices in Dali are rising so much that many local people can't afford to buy a house. The life facing Erhai Lake still needs hard work. However, the consumption here is very real, and don't come to Dali with group tours. Dali is the most suitable place for free travel, Find a 3-5 small holiday, you can come to Dali to find your poems and far away
If you see such a beautiful sunset in Dali, local people are used to it, but I still want to share it with you
Still primitive ancient village of Nuodeng
If you have been to Dali, there is a place that I think many people have not been to. In the northwest of Yunlong County around Dali, there is a place that is still very primitive and simple. This is Nuodeng, a village of Bai nationality with a history of thousands of years. Many buildings of Ming and Qing Dynasties are preserved in the sea so far. When it comes to Nuodeng, we have to mention the ham here, Once the tip of the tongue of China came here to shoot traffic: Dali city self driving for about 3 hours, there is a free car park at the entrance of the village. Shuttle bus: take the shuttle bus at Xiaguan Xingsheng passenger station to Yunlong County, and then carpool to Nuodeng ancient village. Ticket: free (half a day's tour is recommended). Travel tips: don't carry too much luggage, the village basically depends on walking
After parking the car, I started to climb the mountain on foot. Fortunately, I didn't bring any luggage. The old stone road is very old-fashioned, as if telling the history of this place. Many residents are selling Norden ham in front of their houses. In fact, in the past, there was a famous salt making city, but now it is slowly declining
All the houses in the valley are built in the same style. All the things here are transported up the mountain by horses. The roads in the village are basically narrow. On the way, a local uncle took the initiative to chat with us and invited us to rest at his home. It was really warm and flattered, But I still declined uncle's kindness and kindness
On the opposite side of the village, there is a free viewing platform, which can see the panorama of the ancient village of Nuodeng. There are many houses in different layers, which are very beautiful
Don't miss another place in Norden. It's the nearby Yunlong Tai Chi viewing platform. There's a natural Tai Chi map here, and it's easy to find. When you leave Norden, you can come here by the way. It's really worth seeing. It's also very convenient to park
Although the weather is not very ideal, do not come over will not leave any regret, you say right
Lijiang ancient city in off season
Because of the epidemic, Lijiang City was empty for a period of time, and many shops were not open for business. However, after the stable control of the epidemic, Lijiang still dared to open for business first, and everyone was very concerned about whether they could visit Lijiang. In fact, only the health green code of Yunnan could be used in many places, Remember to wear a mask when you go out. Transportation: Lijiang Airport is about an hour's drive away from the ancient city of Lijiang. Many cities have basically resumed their routes to Lijiang. Self driving: mobile phone navigation to the ancient city of Lijiang. There are many paid parking lots outside the ancient city. Admission: free suggested tour time: 2-3 hours at night is the best time to watch the night scenery
The shops in Lijiang ancient city are basically for tourists. There are a lot of people from daytime to July now. If you want to say when to travel, it's now. Tickets for many scenic spots in Yunnan are half price, and accommodation prices are not expensive
My favorite street in Lijiang ancient city is here. It's very nice to take photos. The light and shadow of the umbrella shine on the stone road. It's very delicious
Sifang street is also the center of Lijiang ancient city. At a fixed time every day, there are Naxi grannies dancing here in their national costumes, as if they are welcoming every visitor here. It is said that the number of inns in Lijiang is among the top in the country, comparable to Dali
Many people say that Lijiang is a city of romance, so you are wrong. What kind of heart you have will meet what kind of people, Lijiang or which Lijiang, you come or not, it is here, honor or disgrace is not surprised
Shuhe ancient town is still quiet
Now that we talk about the ancient city of Lijiang, we have to mention that Shuhe ancient town, which is not far from it, is also called Shaowu in Naxi language, which means the village under the peak. It is estimated that Shuhe ancient town is located in the middle of Baisha and Lijiang ancient city, which is also suitable for taking photos, A lot of photographers often come here with a couple of couples taking wedding photos to shoot tickets: free travel time is recommended to be about 2 hours
As Yunnan's tourism market is still in the recovery stage, there are still not many tourists here, and the bear upstairs is also alone here
Most shops still can't see a few tourists. It's hard to see two lovely children learning to play hand drum at the door. They are attracted to stop
This is a hillside of Shuhe ancient town. If you are an ordinary tourist, you can't find it here, because only the photographer will take photos to see the guests come here. There is a hidden path here, and it's hard for ordinary people to find it when they pass by
It's not easy for the owners of physical stores this year. I hope it will be better later and better next year
Baisha ancient town and Yuhu village are still simple and quiet
In fact, when it comes to quietness, I prefer the ancient town of Baisha, which is primitive but not too commercial. It used to be the political, economic, trade and cultural center of Naxi people in Lijiang. In the morning, there was an old lady selling vegetables on the street. The ancient town is very small, with a large parking lot at the entrance, and buses from Lijiang and Shuhe also arrive, Traffic is more convenient tickets: free travel time: 2-3 hours or so
The white sand at the foot of the snow mountain is also very beautiful against the background of the Yulong Snow Mountain. It's a pity that I didn't wait to see the true face of the top of the Yulong Snow Mountain for several days in Lijiang
There are many local residents on the street. It's an ideal place to come here to relax or to find a small shop on the street for coffee
Yuhu village is the closest to the foot of Yulong Snow Mountain. Everything here is the original appearance. When you come here, there will be villagers. Do you want to ride around here? Other tourists who are basically in twos and threes will visit here occasionally
Yulong Snow Mountain is covered with snow all the year round. It's super comfortable to drive on the road at the foot of the snow mountain. I also visited a scenic spot about to be charged. When I entered the gate, I saw the peacock's eye-catching and eye-catching under the background of blue sky and white clouds. There are a sea of flowers and a very suitable place for taking photos
There is also an unknown literary sea in Lijiang
When it comes to Lijiang, many people know about Lashihai. In fact, Wenhai village, Baisha Township, Yulong County, Lijiang, has not been known and understood by many people up to now. In summer, Wenhai is also a sea of flowers, which is the most worthwhile scenic spot for Lijiang tourism. The average altitude here is 3180 meters, and there is no direct bus, At present, self driving is the most convenient ticket: free suggested tour time: 1-2 hours
I feel that coming here is like going to the little Shangri La. The mountain lakes are very beautiful under the sunshine
If you want to say that there is a paradise, I think it's not too much here. The scenery is too beautiful
It's no use coming here without taking some beautiful photos. This time, I went to the same inn with my friends. I took a few photos. Is there any sun blocked by the clouds? It's not easy to wait for some sunshine to take photos, because it's not long before sunset, so the time for taking photos is very precious
Lugu Lake is the same scenery
Lugu Lake first came here in 2014. At that time, it took more than six hours to set out from Lijiang. Now the road is good, and the time is saved by half. Lugu Lake is located on the border between Yunnan and Sichuan, so half of it belongs to Sichuan and half to Yunnan. The altitude is about 2685 meters. Surrounded by green mountains, the lake bank is winding and graceful, and there are 17 beaches along the lake 14 bays. There are five islands, three peninsulas and one seawall connecting the islands in the lake. Lugu Lake is also the highest Lake in Yunnan Province and the third largest deep-water Lake scenic spot in China. Admission fee: 35 yuan. Suggested tour time: some small strategies for big traffic in one day. 1. Lugu Lake has an Airport, but there are few flights. 2. Lijiang has a shuttle bus to Lugu Lake scenic spot every day, Lijiang automobile passenger transportation Lugu Lake: 7-8 hours by car, ticket price: 80 yuan / person Lijiang urban and rural passenger transportation Lugu Lake: every half hour before 11 am, ticket price: 100-110 yuan / person, 4.5 hours by car. 3, There are about 2-3 shuttle buses every day. 4. It's most convenient to go to Lugu Lake by self driving, but most of the roads to Lugu Lake are mountain roads
A 70 km drive around the lake, normal play time takes about 5-6 hours, if you need to take a good photo time is hard to say
This time I came to Lugu Lake mainly to see the seasonal poplars here. The scientific name of poplars is haicaihua, also known as longzhaocai, which is a perennial aquatic plant of hydrocharidae. It is said that this kind of flower will be exposed to the water when there is sunlight, and will be hidden in the water when there is no sunlight. The environmental requirements of water quality for water quality are particularly high. However, the unique clean water of Lugu Lake provides a good living environment for its growth. The best time to watch it is every morning. At this time, the sun is not very big, and the flowers are also in full bloom
The water of Lugu Lake is very clear in many places. Small white flowers bloom just in time. The best time to watch it is in June. Poplars can also be used for cooking. They are also a delicacy on the table in Yunnan
When I wake up in the inn in the morning, I can see a beautiful scene. The clouds on the hillside are all over the lake. Sometimes Lugu Lake is like a mirror, reflecting the beautiful reflection of Lugu Lake. It is also as charming as a girl of anador
Generally, the route around the lake starts from daluoshui village - passing through lover's Beach - then to Lige Peninsula, then to Nisai village - xiaoluoshui, and then to the wedding bridge. The road is rugged, and many places are under construction. It's not good for wrong cars. It's recommended that the speed should not be too fast. Moreover, many sections around the lake have no guardrails and need to drive carefully. The best viewing platform is Lige peninsula, Don't miss it
If you're not in a hurry, you can also experience the unique pig boat here. It's very pleasant to go for a walk by the lake. When you come here, you come alone. You often take scenery photos, and you need to take some video materials. Every time you come to Lugu Lake, you get a different harvest. It's a pity that an inn you used to live here has been demolished
This is the junction of Yunnan and Sichuan. A huge statue is the obvious boundary stone here. Lugu Lake is well-known as a pearl of the plateau, and its water is also blue
Travel tips: March to November is the best season to travel to Lugu Lake. July to September is the rainy season of Lugu Lake. It's easy to slide on the road. Pay special attention to safety when you go to Lugu Lake. Lugu Lake has a plateau monsoon climate. The annual average temperature is about 17 ℃. The temperature in summer is 15-25 ℃, and the temperature in winter is 3-18 ℃. It's recommended to carry a thick coat
Tiger Leaping Gorge must choose the rainy season to be the most shocking
Tiger Leaping Gorge is the largest gorge on the Jinsha River, and it is said to be also a world-famous gorge. Tiger Leaping Gorge is located in the southeast of Shangri La, 105 kilometers away from Shangri La City, 35 kilometers away from the first bay of the Yangtze River, and 88 kilometers away from Lijiang. It is divided into three sections: upper Tiger Leaping, middle tiger leaping and lower tiger leaping. There are also hiking resorts here, Every step is thrilling ticket: 22.5 suggested tour time: 2-3 hours
The Tiger Leaping Gorge after the rain is very worthwhile to visit. The ticket gate of the scenic spot is a few minutes' drive away from here. There will be staff checking tickets on the way. There is a toll parking lot here. A car costs 10 yuan. It takes about 10-20 minutes to walk down the steps to the viewing platform. You can see the spectacular scene after you arrive
The waves here are very high. I feel insecure when I go to the guardrail on the side. The main reason is that the wave is too fast and may break the guardrail at any time. There are many big stones in the canyon blocking the way of the big waves, so it forms a huge wave. It is also that people who look at it only feel small
However, the viewing platform here is still very strong. Generally, there will be no safety problems. The only disadvantage is that the service attitude of the staff here needs to be strengthened. The way of speaking and tone are not very friendly. I hope it will not be like this again
The most beautiful season in Shangri La is summer
Shangri la is a Tibetan Autonomous Prefecture, which means "auspicious place" in Tibetan. It is located in the northwest of Yunnan Province, on the southeast edge of Qinghai Tibet Plateau, at the southern end of Hengduan Mountains, and in the hinterland of "Three Parallel Rivers" of Nujiang River, Lancang River and Jinsha River. Originally, Tibet, Sichuan and Yunnan were "three no care" places. However, due to the publication of the lost horizon by American novelist James Hilton in 1933, Shangri La on Diqing plateau has become a paradise that people have been looking for for for half a century. Shangri La, a pure land left by God on earth, is also known as "the nearest place to heaven.", We can start from Lijiang and drive for 3 hours to dukezong ancient city
Dukezong ancient city is located in the southeast corner of Shangri La, which means "castle built on stone", also known as "Moonlight City". The old dukezong ancient city was also an important town on the ancient tea horse road. In 2014, it was burned down by a fire. Now many of the ancient cities are rebuilt on the original basis. The most worthwhile part of the ancient city is the Guishan park. You can have a panoramic view of the whole dukezong ancient city. Don't miss it if you come to Shangri La for the first time
Dukezong ancient city is full of houses, most of which are not very high
It is said that this is the largest warp drum in the world. It needs at least 8-10 people to turn it. The height of the warp drum is about 21 meters, the total weight is about 60 tons, and the shell is pure copper plated with gold. The atmosphere is spectacular! It is also the world's largest and heaviest gold-plated pure copper warp drum, and is said to have been recorded in the Guinness world record. The wall of the tube is embossed with four Bodhisattvas, Manjusri, Puxian, Guanyin and dizang. The lower level is the eight treasures of Buddhism: Magic snail, Falun, umbrella, baigai, lotus, vase, goldfish and Panchang.
No matter who you meet, he is the person who should appear in your life and will always teach you something. No matter where you go, it's the place you should go, experience the things you should experience, and meet the people you should meet
It's also the season of mushroom and Tricholoma matsutake in Yunnan. The streets are very quiet. There are not many tourists coming and going. There are traffic jams at the toll station on the way to Shangri La, but most of them are local cars. Maybe it's time for the Dragon Boat Festival holiday
After settling down, I had a tour in the ancient city, had dinner with a friend, and came to the square. It was still raining, so I inadvertently looked back and saw this double rainbow? It's also a surprise
I've passed many roads and bridges, seen many clouds and drunk many kinds of wine, but I didn't meet you
On the second day when I came to Shangri La, I began to circle Napahai. Along the way, the grassland was beautiful, and all kinds of flowers were blooming just in time. However, the LORD was still not beautiful. He didn't meet a good blue sky, and the photos were less. One or two hours of panahai circle was enough, so I continued to set out for the long-awaited Baishuitai
All the way to Baishuitai, there are construction and road construction everywhere. It's not easy to walk. Originally, it took more than half an hour to drive for three hours. It would be much more convenient to come back after the road is repaired
Finally, I arrived at Baishuitai scenic spot. Baishuitai is located at the foot of Haba snow mountain, Baidi village, Sanba Township, Southeast of Shangri La County. It is 101 kilometers away from the county and 2380 meters above sea level. It is the birthplace of Naxi Dongba religion. It is also a natural wonder formed by the dissolution of calcium carbonate in the spring water. The spring water containing calcium bicarbonate flows down slowly, and the carbonate precipitates gradually. The accumulation over the years has formed the present appearance. There is a farmhouse restaurant opposite the scenic spot, which is convenient for dining and parking. We eat simply, The place to buy the ticket is not far from the hotel. Ticket price: 30 yuan. Recommended tour time: about 2 hours. Transportation: it is recommended to drive to the most convenient place. There are buses to dukezong ancient city and Hutiaoxia
The most beautiful location of Baishuitai is in the middle of the mountain. It takes about 15-20 minutes to walk up, or you can choose to ride up the mountain at the entrance of the scenic spot. The weather is not good when you get to the top of the mountain. Since you come here, of course, a set is worthy of this ticket. It's still necessary to take a good picture with you. It's not in vain for us to come all the way, right
The kids who came along with us had already prepared the clothes for taking photos. Sure enough, they still answered that sentence. The girls didn't like to take photos when they saw the beautiful scenery. The angle of view of the most beautiful place was limited, and it was not very easy to take photos. Each of them took a few photos. They felt that the accommodation nearby was limited to us going back to Lijiang through Tiger Leaping Gorge. The time was about three hours
The official account of traffic to Shangri-La: Yunnan Di Qing transportation group (WeChat can buy tickets) Kunming, Dali and Lijiang have shuttle buses to Shangri-La Shangri-La airport near the ancient city of TKK, most of them only need 10 minutes to drive, that is, the flights are few. The navigable cities are Kunming, Chongqing, Lhasa, Guangzhou, Xishuangbanna, Beijing, Shenzhen, Guiyang and so on. The average altitude of Shangri La is about 3200. Those who are afraid of altitude reaction can take Rhodiola oral liquid one week in advance. The ultraviolet light here is stronger and the air is drier! Remember to bring a bottle of sunscreen and other skin care products. Don't exercise hard in plateau areas. Eat properly and respect local customs
Some accommodation recommendations and suggestions in Yunnan
Here are some B & B hotels that I have lived in Yunnan. Dali, Lijiang and Lugu Lake are worth recommending. Dali's hotels are basically close to the ancient city of Dali. Those who pursue convenient transportation can choose to live in the ancient city of Dali. There are many sea view hotels around Erhai Lake, among which Shuanglang town and gouse town are more concentrated, In addition, the Seaview Inn in Haidong has been popular in recent two years, and it is also very close to Dali airport
Now I recommend a Greek cave themed home stay in Dali garden, which many girls like. Listen to Huatang garden, Meisu (Dali ancient city store). It is full of photo clocks tailored for girls, and it's very convenient to go to Dali ancient city
携程预定链接https://hotels.ctrip.com/hotel/15827311.html#ctm_ref=hod_hp_sb_lst
Service: if you have any needs, you can ask the little brother of the inn to help you find a car, inquire about nearby food, help carry luggage and so on. Address: 131 Shimen village, Dali ancient city, 30 km from Dali airport, 50 minutes drive, 17 km from Dali Railway Station, 35 minutes drive. Recommendation Index: 5 stars
Distance between tinghuatang (cangshandian) in Dali ancient city and major scenic spots in Dali
1. It's less than 10 minutes' walk to Dali ancient city, and you can also let the little brother of the inn pick up and see him off. 2. It's 3.7 km away from the Three Pagodas of Chongsheng temple, and it's about 9 minutes' drive. 3. It's 20 km away from Xizhou ancient town, and you can ride an electric car all the way to Xizhou ancient town. Does it take half an hour's drive? 4. 50 km from Shuanglang ancient town, about 54 minutes by car?
The rooms of tinghuatang (Cangshan store) in Dali ancient city are cave themed, full of design sense, equipped with humidifier, good lighting and ventilation. It can be said that the cost performance is very high. The prices range from 300 to 1200, the inn includes free breakfast, and the special rice noodles are delicious
There is a big garden at the gate of tinghuatang (Cangshan store) in Dali ancient city. It can be said that there are few such beautiful gardens in Dali looking for inn. Now all kinds of flowers are blooming in this season. It's also very beautiful to take photos by mobile phone. The sun shines on the Garden in the morning and afternoon. It's very comfortable to have tea and chat in the garden. The inn is near Dali ancient city, The geographical location of quiet in trouble
Lijiang Hotel recommendation
Slow lodging in Lijiang. Tinghua Youxue is opened by two travel we media experts who like to travel. They have lived together in many wanghong B & B and resort hotels all over the world. They have some understanding and pursuit of accommodation, so they opened this B & B in Baisha ancient town of Lijiang. The parking at the gate of the inn is also very convenient. The super large yard is full of flowers and fruit trees, The inn is also very close to Baihe and Shuhe ancient town. If you need, the innkeeper can send you there for free
携程预定链接https://hotels.ctrip.com/hotel/1894265.html#ctm_ref=hod_hp_sb_lst
There is a special photo gallery on the roof of the inn. You can see the appearance of the Jade Dragon Snow Mountain. The room is very large and the lighting is good. The room will be equipped with some snacks and replenishment mask and mineral water. The service is convenient and considerate. It is said that the two owners are building a new high quality Inn next door. I hope there will be another chance to stay for two days
Catch up with this season, the peaches in the inn are mature. You can pick and eat them yourself if you like. The color is also very attractive
Recommended Lugu Lake Inn
In addition, this is the Lugu Lake tinghuatang Sea View Garden Inn located in Dazu village of Lugu Lake. The entrance of the inn is a free parking lot, and the rooms also include free delicious breakfast. The business is also very good. Generally, the rooms need to be reserved in advance. The inn is also a small sea of flowers, and all kinds of flowers are in full bloom this season
携程预定链接https://hotels.ctrip.com/hotel/1733642.html?isFull=F&masterhotelid=1733642&hcityid=D105_1161#ctm_ref=hod_sr_lst_dl_n_1_1
The hotel room is also my favorite style, and the bedding is very comfortable. I feel sorry for the hard driving when I come here to sleep in
You can see the beautiful Lugu Lake from the balcony of the room. The public area downstairs is the place to take photos and punch in. Sometimes you don't want to leave a good B & B. It's said that Tinghua hall is well-known all over the country. It has branches in Dali and Lijiang, and each of them is made by heart. Next time you have the chance to stay for a few days
I don't want to introduce much about the accommodation in Kunming. There are many choices in big cities, such as high, middle and low. Many people will stay in Kunming for a day because of catching a plane. Kunming is also a city with convenient transportation. The air tickets to Kunming in Yunnan are relatively cheap. Dali's inns are basically close to the ancient city of Dali, Those who pursue economic benefits can choose to live here in Dali ancient city. There are many sea view hotels around Erhai Lake, among which Shuanglang ancient town and gouse town are more concentrated. In the last two years, Haidong sea view hotels are also popular, It's also very close to Dali airport. Lijiang ancient town and Shuhe ancient town are also the areas where accommodation and hotels are concentrated. In the past two years, white ancient town has also begun to develop. Shangri La accommodation is generally concentrated in dukezong ancient city. We live in a little inn outside the ancient city. It's convenient to park. Maitreya doesn't recommend staying for one night, The tour time is not long, you can go back and forth on the same day. It's better to stay for 1-2 nights in Wenshan Puzhehei village. It's more convenient to go to Puzhehei village
About equipment
Camera: Nikon D810; Lens: Tenglong 24-70mm / f2.8g ed (take food and scenery) Shima 12-24mm / f3.5-5.6g lens (atmospheric scenery and all kinds of buildings) Nikon 70-200 / f2.8 2 generation lens (suitable for taking distant scenery) UAV: Dajiang Pro later stage: Lightroom (very easy to use) PS (fine repair of people's photos) code word repair is not easy! Please do not reprint without permission